Tangie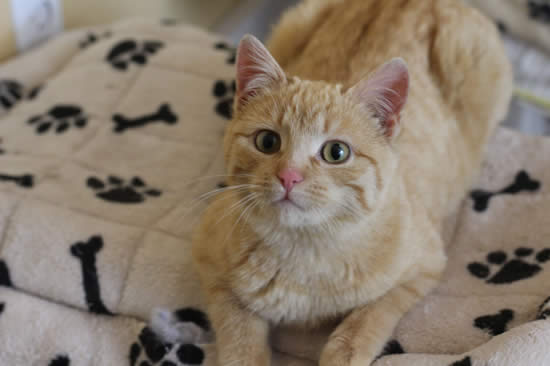 Tangerine (Tangie)
Colour: DSH Orange
Age: November 15, 2019
Gender: Female
History & Personality:
Tangie, orange like a tangerine, literally showed up on someone's doorstep. Fortunately, that someone was well-versed in cat-rescue and Tangie found herself in good hands. Abandoned by someone, this five month old girlcat is a little unsure of the other cats in her new foster-home, but has no qualms about humans. She is a cuddler, and loves laps, arms, pets and strokes - whatever attention you can give her. Clearly, she's longing for that special person to be her true love. And when it comes to other felines, Tangie knows how to communicate about her boundaries. A cat-friend who's confident - but not pushy - will soon win her over. We don't think it will take her long to do the same with you. She's been health checked and vaccinated and her spay surgery is booked for April 8.
If you'd like to inquire about Tangie, click here.