Tangie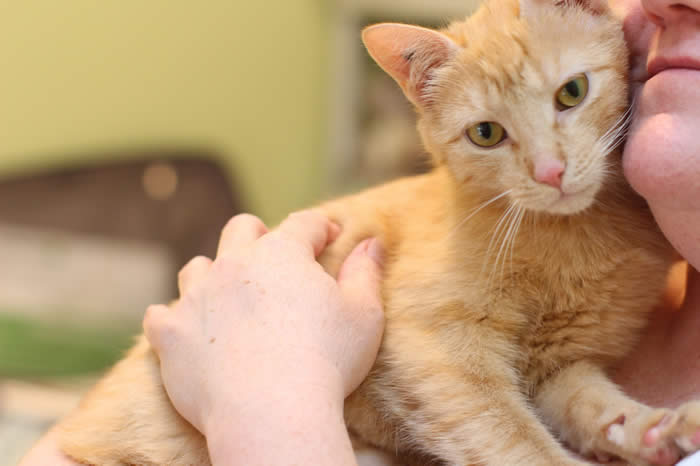 ADOPTED!
Tangerine (Tangie)
Colour: DSH Orange
Age: November 15, 2019
Gender: Spayed Female (microchipped)
History:
Tangie literally showed up on someone's doorstep. Fortunately, that someone was well-versed in cat-rescue and Tangie found herself in good hands.
Personality:
This sweet girl was like a garnet, hidden in mud – that is, abandoned because someone didn't know what value was inside. Like a jewel that has been polished with attention and care, Tangie has gained in confidence and personality. She sparkles with fun and energy. She loves rolling and running with her foster-siblings, and shines as a mighty huntress when stalking moths or flies that may have found their way inside. But it's with people that our jewel glows. Lying on or against a human is her favourite position - and at night, be careful: that little prop against your back is our Tangie, snuggled against you in bed. Playful and friendly, loving and entertaining: like a finely-cut topaz, this girlcat has many facets. Clearly, she's longing for that special person to be her true love.
Blep: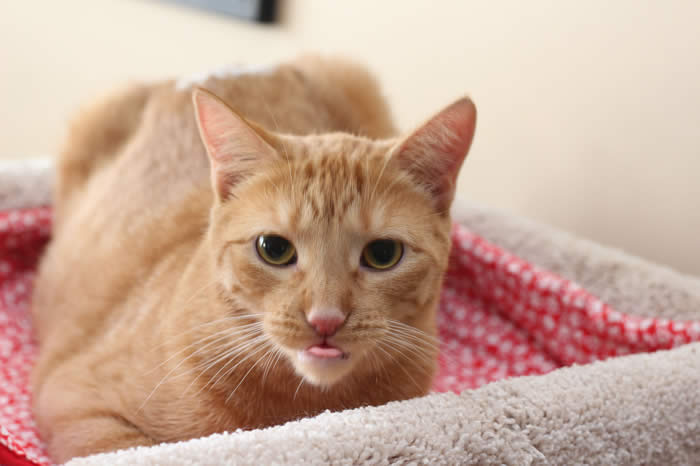 Tangie using Jaycee as her pillow: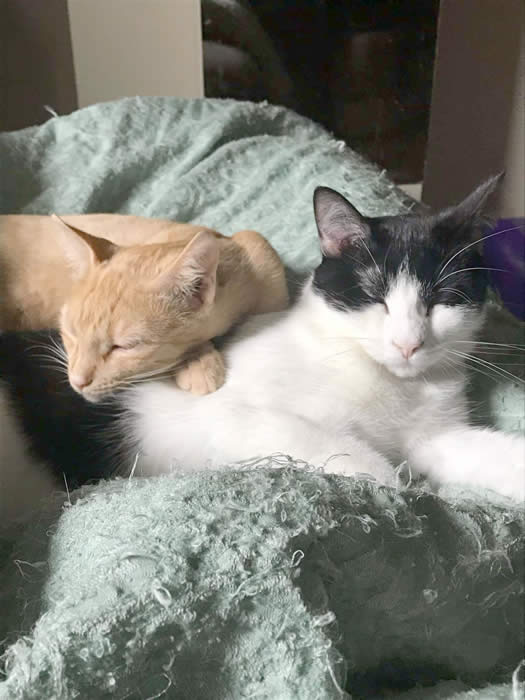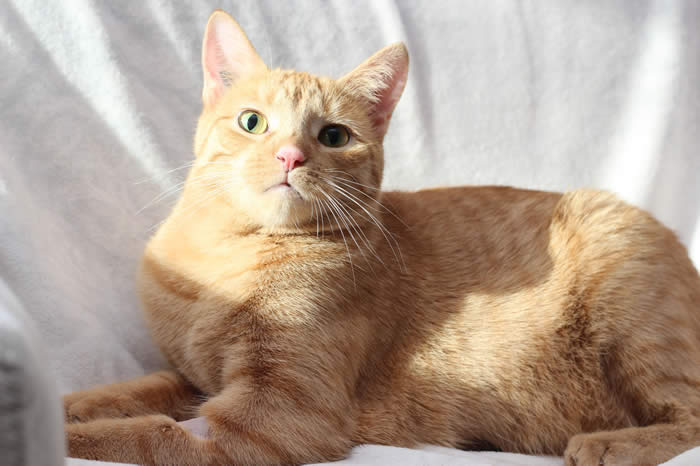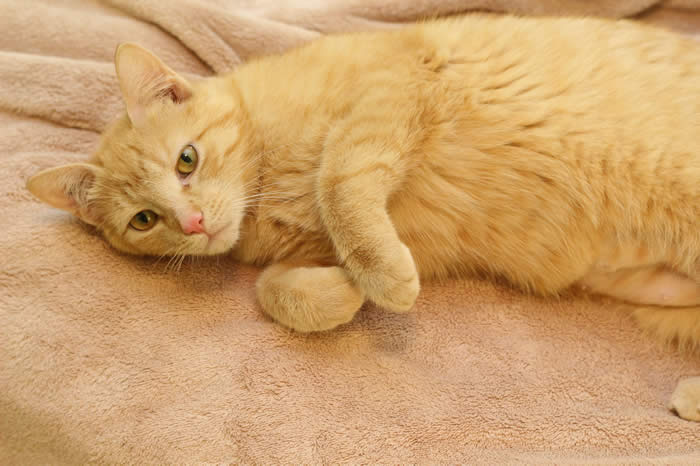 Younger pictures: