Donate to PAW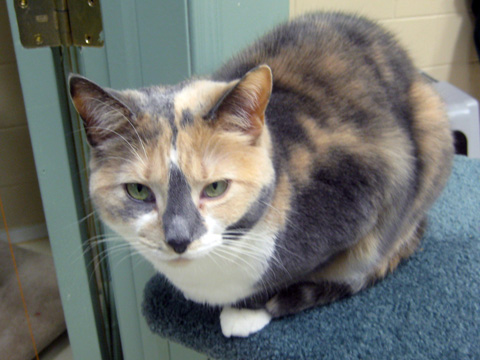 Can I make an on-line donation?
YES! (two ways...)
Copy and Paste this link:
https://atbcares.benevity.org/community/cause/124-871865721RR0001
Each dollar donated to PAW through ATB Cares
could be matched with a 15% grant by ATB Financial
(until their matching grant funds are depleted in the year's cycle)
No transaction fee
ATB Cares will email an instant tax receipt to you.
Or click on this button to donate through CanadaHelps:
This method of donating to PAW will be processed and receipted through CanadaHelps.org.
CanadaHelps assesses a 3% fee from each donation made through CanadaHelps.org. This 3% includes the costs of processing the transaction itself including credit card fees, banking fees, reconciliation, disbursement and receipting costs. This is a modest fee for the services that CanadaHelps provides.
CanadaHelps recognizes that privacy and security are important issues for both donors and charities and is committed to ensuring a safe online experience.
Because CanadaHelps processes the donations before sending the funds to the PAW Society, the charge on your credit card statement will show as CanadaHelps.
Can I send a cheque or money order directly to PAW?
YES! A cheque or money order can be sent directly to:
Lethbridge PAW Society
Box 255
Lethbridge, AB
T1J 3Y5
A charitable donation tax receipt will be issued directly from the Lethbridge PAW Society (Registered Charity #87186 5721 RR0001). Be sure to provide the name you want on the tax receipt and mailing address.
For gifts-in-kind, please submit your till receipt along with the item (e.g. a bag of food) to PAW to receive a tax receipt. Contact PAW for a drop-off location.
Can I send a donation via e-transfer?
YES! Donate by e-transfer to Lethbridge PAW Society from your bank account.
pawsociety@shaw.ca
Set up Lethbridge PAW Society as a payee on your bank account. PAW has auto deposit.
Use the message box in the e-transfer or send an email to PAW with the name you wish to be on the receipt and address. A receipt for tax purposes will be mailed.
What items can I donate to PAW?
- Cash donations - ALWAYS APPRECIATED!
- Orijen Regional dry food (red packaging)
- Wellness, Wellness Core, Wellness Signature, Merrick canned foods
- Nature's Miracle corn litter (Homes Alive)
- above supplies available to purchase at most independent pet stores in Lethbridge
(e.g. Homes Alive). Keep your till receipt for a taxable donation receipt
Your bottle returns are cash!

Take your bottles, cans and plastic milk jugs to the Rehabilitation Society of Southwestern Alberta:
Industrial Area: 1610 – 29 Street North, Lethbridge
Ask to have your bottle return money donated to PAW. The donation is added to the PAW account and the Rehab Society sends a monthly cheque to PAW. Thank you very much as we will not be able to tell who donated their bottles.
How does the PAW Society function financially?
The PAW Society could not function without donations. Donations are supplemented by active fundraising (see link here). The Lethbridge PAW Society was founded in southern Alberta and is not affiliated with other groups with similar names.
PAW is a Registered Charity with Revenue Canada (#87186 5721 RR0001).
Veterinary services, food and litter are the top expenses for PAW. Even though an adoption fee is charged for each cat, rescued cats often need more veterinary care than routine spaying, neutering and vaccinating. Food and litter supplies for cats in the system represent a significant expense as well.
Of course, a functioning Society cannot operate without a portion of its revenue going towards such things office supplies, printing and postage - but these kinds of expenses are kept to a bare minimum. We continue to be blessed with generous volunteers who donate their time and talents for products and services we would otherwise have to pay for.
Contact PAW about Donations:

403-328-6700

Lethbridge PAW Society
Box 255,
Lethbridge, Alberta
T1J 3Y5
To print membership/donation form, click here