Volunteer
Don't be shy! Get Involved!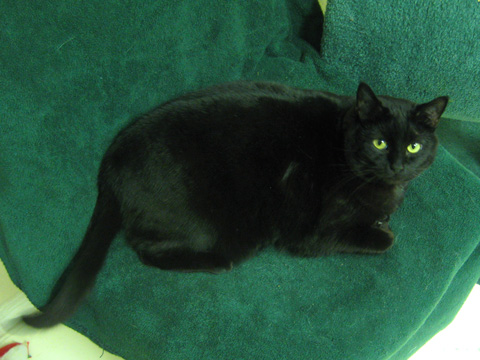 Thank you for your interest in becoming a PAW volunteer! We value and respect your time and would be pleased to welcome you into our family. We are eager to expand our circle of friends that share the common goal of raising the value of cats.
PAW is always in need of help and support and there are ways you can get involved, depending on the time and energy you wish to dedicate to your volunteer experience. We encourage you to learn about all of the ways you can be involved with PAW and to find a fit that makes the best use of your gifts, talents and time. Most of all, we want your experience with PAW to be a fulfilling one!
We welcome your interest in PAW's volunteer opportunities:
Foster Home Provider
Become a foster home provider. All adoption cats live with foster families who provide them with a safe (indoor only) and loving environment. Recently rescued cats could need time to recover from the emotional shock of abandonment, displacement or physical trauma. The PAW Society's main focus is adult cats but from time to time, PAW may need a foster home for a single kitten or a mother cat with kittens. We also ask the foster family to provide food and other basics (tax receipts available); however, PAW will supply food and litter if necessary. Foster families are asked to arrange their own pet-sitting if they are planning on being out of town. We want our foster families to know that fostering a cat is usually a long term commitment.
Just as with an adoption, if the foster family is renting their residence, they must have prior approval of their landlord.

PAW representatives operate closely with foster homes and offer support and cover all health care costs if or when needed. Fostering is the most important link in PAW's ability to respond to a cat in need.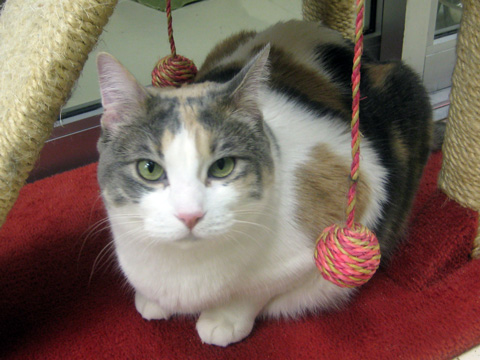 Fundraising
Work with the Director of Fundraising and help out with various fundraising activities including the garage sale, book sale, bake sale, barbecues, pool tournament, silent auctions and a casino. Opportunities could also include creating or distributing fundraising flyers, relaying information to the membership by telephone, stuffing envelopes or offering your own innovative fundraising ideas.
PAW also has need for a person to take on the role of researching granting organizations and writing grant applications. This position works closely with the Treasurer of the Society.
Marketing and Advertising
Create a larger awareness of the work that PAW does by using your creativity and intention. When cats are in foster homes, it is more difficult for them to be seen. We are always looking for ways to attract good adoptive homes and donators.
If you have an idea or would like to talk about any of the above volunteer opportunities, please contact PAW:
403-328-6700
or
email PAW
or
Online Volunteer Application Form