Adopting a cat from PAW
http://www.pawsociety.com/adoptForm.html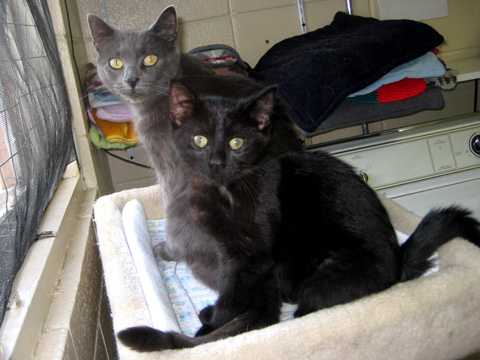 Who can adopt a cat?
It takes a compassionate person to appreciate the qualities of a rescued cat and the struggles it may have gone through before being rescued. If you are willing to commit to the cat's entire lifetime and are twenty-one (21) years of age or older, you are eligible to submit an inquiry to adopt a PAW cat. People who are renting must have their landlord's verifiable permission.
What does the adoption process entail?
Following receipt of your on-line inquiry, you will be contacted by one of our adoption counsellors in order to set up a time to get together. You and your PAW counsellor will discuss the type of cat you are interested in and many other interesting and informative topics will be covered including health care, safety issues, nutrition and integrating your new cat with other pets. The application process is a very enjoyable part of adopting a cat from PAW. It helps ensure a good match so these little survivors have the best chance of staying permanently in their new person's life.
What does the adoption fee include?
The adoption fee of $250 includes the cat's spay or neuter surgery, vaccinations, de-worming, micro-chipping and any additional health care the cat might have required before he or she is adopted.
Adult cats are always spayed or neutered before they are offered for adoption.
Adopted kittens will be spayed or neutered at approximately 5½ months of age (surgery included in adoption fee). Appointments for kitten surgeries will be co-ordinated with their adopters. If the kitten has not been in our care long enough to receive their four week booster, the booster will be the responsibility of the adopter.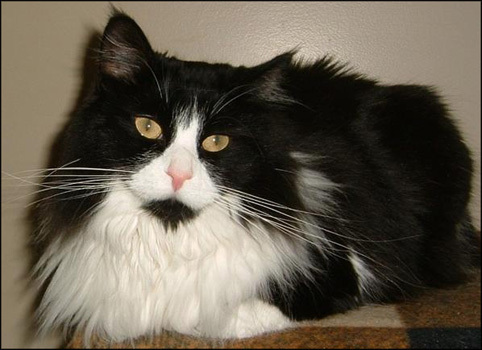 Where and when can I meet the adoption cat(s)?
All available adoption cats are living with foster families where they receive excellent care and are closely observed. This is how we get to know the cats' personalities, their favourite activities and sometimes whether they enjoy the company of other pets. The more we learn about our adoption cats through the eyes of our foster families, the better able we are to match one of PAW's rescued cats with their special someone.

Once the adoption process has been completed, PAW will make all the arrangements for you to meet the cat(s) you wish to. This is usually done by bringing the cat to your home for a little visit. The visit can range from a few days to a couple of weeks.
The goal is PERMANENCE!
Statistically, as many as 60% of cats do not remain in their original homes for their lifetime. Although spaying and neutering cats is of prime importance to curb their out of control reproduction rate, that alone does not guarantee a permanent home for a cat. Many spayed and neutered cats (even purebreds) are given away, surrendered to shelters or abandoned.

Before you adopt a pet, be sure you are in a position to give it a home for the rest of its life. Remember, your loyal pets think of you as a parent. You are all they have.
Click here to see the Available Cats

Click here to fill out an on-line Adoption Inquiry

PAW Society: 403-328-6700