Jerome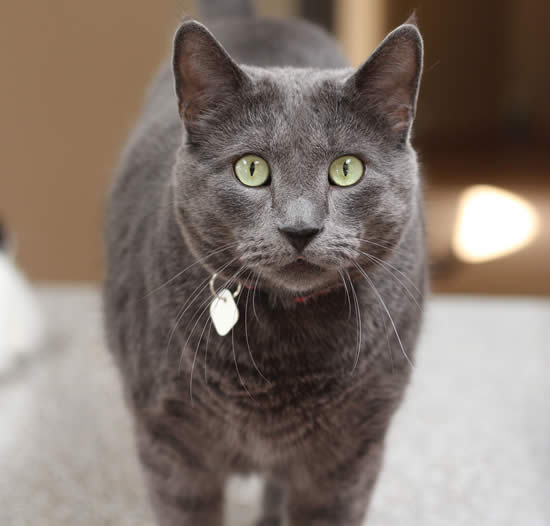 Jerome
Color: DSH Gray (large)
Age: Born Approx. July 10, 2014
Gender: Neutered Male (micro-chipped)
History:
This is Jerome's second chance at finding a permanent home. Originally, Jerome was rescued as a one year old stray by The Last Chance Cat Ranch in the summer of 2015. He was subsequently transferred to the PAW Society and went on to be adopted from PAW along with Henry later that year. Sadly, he was returned to PAW in June, 2018, along with his little buddy, Henry. Although Jerome and Henry have a brotherly relationship, they can be adopted into separate homes, as waiting for a bonded pair to be chosen and adopted can potentially take awhile. We don't want any more delays for these two fine boys in their quest for lasting love - but, of course, if you want two lovely cats, here's your chance. Henry was six months old and Jerome about a year and a half when they were adopted and so they do indeed have a bond.
Personality:
Jerome is an interesting and wonderful big boy. He's over 8 KG, solid and healthy. But his size does not mean he's rough and tough - quite the opposite! He's a big, sweet, teddy-bear of a cat and once he gets to know you, he'll want to be around you all the time - including sharing your bed. He knows what he wants and doesn't mind insisting (he'll lick your fingers until you pet him - and if you don't pet him, he'll give you a little nip!). His size does not deter him when it comes to fun and games. He loves to play with interactive toys (string - things that fly) and is very agile for being such a big guy (think heavy-weight wrestler). He cares for his little "bro", Henry, and they play chase and take-down with each other. Jerome is curious and interested in his world. His previous owner allowed him supervised access to the outdoors but we do not recommend this for his next home. He's a sensitive fellow and the stimulus of the outdoors and potential stray cat visitors in the yard tends to stress him. What he really wants is a relationship with a person to whom he can devote himself completely.
If you'd like to inquire about Jerome, click here.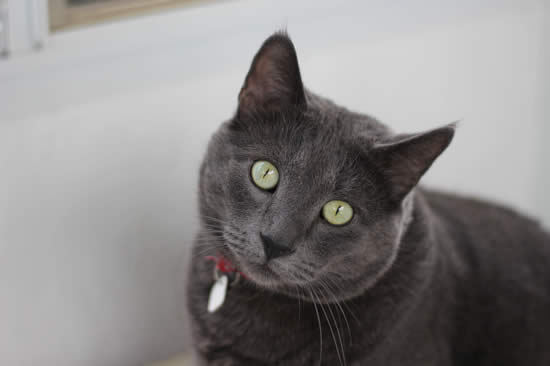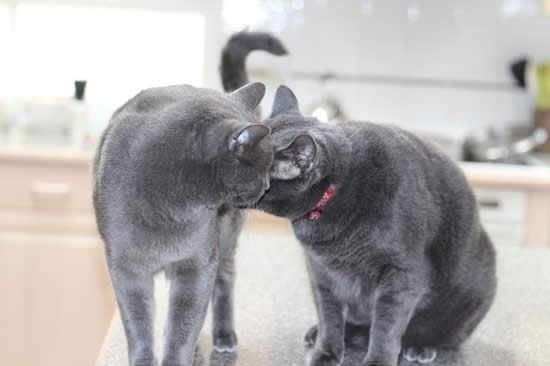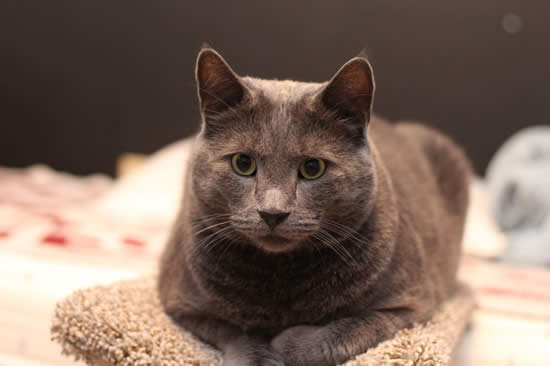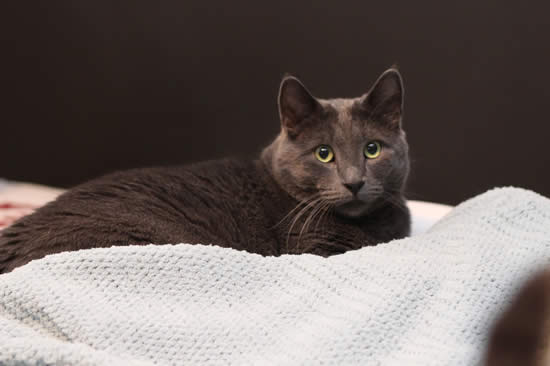 Jerome (bottom) and Henry, photo taken in 2016 when Jerome was a bit smaller: