Jerome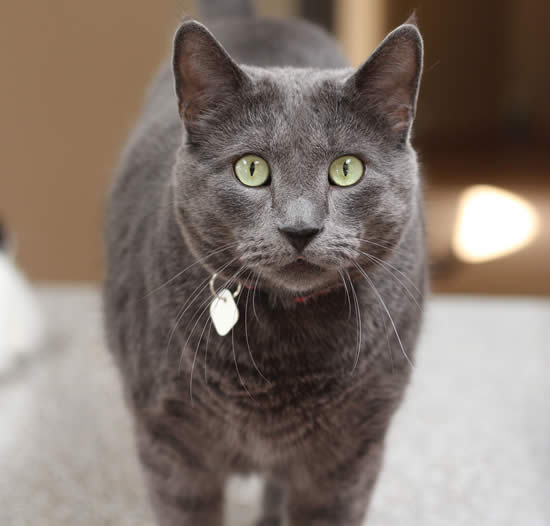 Jerome
Color: DSH Gray (large)
Age: Born Approx. July 10, 2014
Gender: Neutered Male (micro-chipped)
History:
This is Jerome's second chance at finding a permanent home. Originally, Jerome was rescued as a one year old stray by The Last Chance Cat Ranch in the summer of 2015. He was subsequently transferred to the PAW Society and went on to be adopted from PAW along with Henry later that year. Sadly, he was returned to PAW in June, 2018, along with Henry. Henry has since been re-adopted.
Personality:
You've probably heard someone being described as having a 'strong character'. It usually applies to those who don't waver and are not particularly worried about what others think of them. Those same characteristics perfectly describe Jerome! He's very good at decision-making and follow-through....and more or less expects to be in charge. He decides when it's lap-time and where he'll have a snooze and what he wants to do next. He's such an interesting fellow! And even though Jerome has a substantial frame (over 8 KG), his size doesn't slow him down or keep him in one spot. He loves string-toys, anything that flies in the air or moves on the floor. Here comes Jerome charging up the stairs, thundering after that sponge ball – best to get out of his way! He has a soft side too, sensitive even. That sensitive nature of his makes him somewhat anxious around other cats. We truly feel that for Jerome's long term happiness, it would be best if he were an only cat - as long as there's a person to shadow and games to play, he'll be a fabulous little friend for the right person. Jerome is all about connections.
If you'd like to inquire about Jerome, click here.