Henry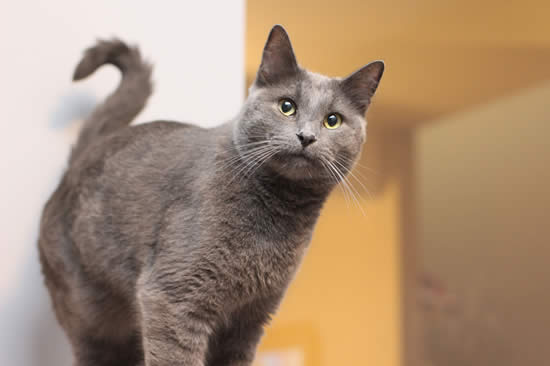 Henry
Color: DSH Gray (micro-chipped)
Age: Born Approx. March 15, 2015
Gender: Neutered Male
History:
This is Henry's second chance at finding a permanent home. He was returned to PAW in June, 2018. He had originally been rescued as a kitten back in the summer of 2015 by The Last Chance Cat Ranch. He was subsequently transferred to the PAW Society and went on to be adopted from PAW along with Jerome later that year. Sadly, Jerome was returned along with Henry.
Personality:
Henry is a happy-go-lucky fellow and would do very well in a home where he gets to be an only child. He's had to live with too many cats for his tastes in his foster home and we think (know!) he'd love to be on his own. He is very people-friendly and likes to be held and petted. Playing is Henry's most favourite thing to do; he'll do leaps and back flips when someone flings around a string toy. We think active and easy-going Henry will fit in beautifully with a new family. By the way, he loves his canned food - he has filled out nicely since he came back to us. He likes to be up high and can often be found relaxing on top of the kitchen cupboards.
If you'd like to inquire about Henry, click here.