Russel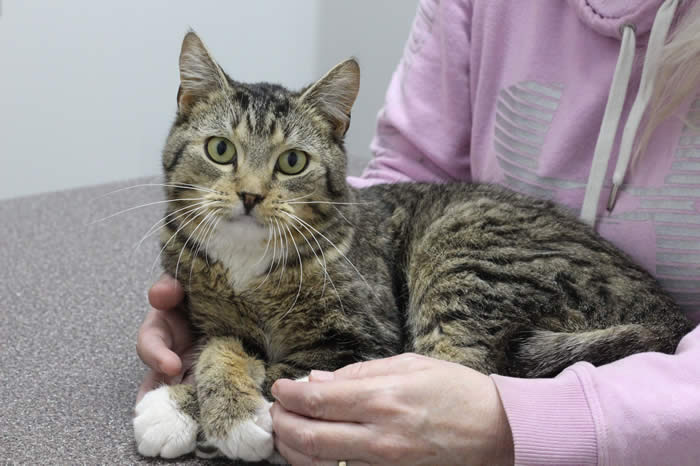 Russel
Color: DSH Golden Brown Tabby, white chin, chest and paws
Age: Born Approx. September 1, 2021
Gender: Male (will be neutered in mid June/22)
History:
We were notified of a stray kitty in a small town outside of Lethbridge. The resident said the young visitor was sad and thin. She'd seen him off and on for a few weeks and was pretty sure he'd been discarded. Because we had a foster family in the vicinity who was willing to take in Russel immediately, he became PAW's newest rescue. He was immediately booked for an evaluation where it was agreed, he was underweight and also dehydrated. He was also a bit congested so was prescribed antibiotics and a de-wormer. The de-wormer worked within a couple of hours and by the next morning, Russel was already feeling better. In fact, he's been quite ravenous and we are letting him eat as much as he chooses!
Personality:
Russel is a sweetheart! You can see from his pictures, he is very calm. We will learn more about him from his foster family and update when we receive more information. He can't be with the other cats until he's vaccinated which, if everything goes well, will be the first week of June.
If you are interested in the possibility of adopting Russel, click here.