Poppy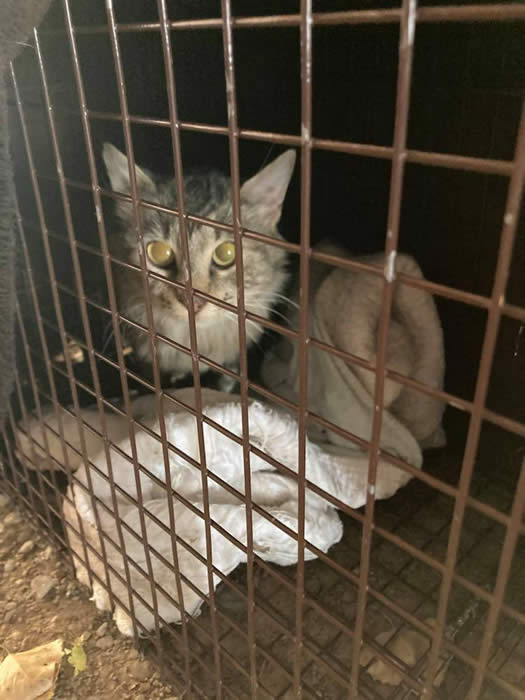 ADOPTED!
Poppy (shy)
Color: DMH Tabby-Tortoiseshell
Born Approx: 2019
Gender: Spayed Female
History:
In mid October, 2021, several cats, including Poppy, were part of a three adult cat/six kitten rescue at a campground outside of a town in southern Alberta. The rescue was initiated by a person who was told about the situation by several concerned individuals who had recently visited the campground. It's unlikely any of these cats would have survived the winter as the place is closed up for the winter after camping season has ended.That means no more hand-outs or scrap. PAW offered to help with some of cats and kittens. We know Poppy is the mom of at least two of the kittens, maybe three. We aren't a hundred percent sure which ones (Mochi has very similar colouration) but it's likely Oakley and Clover are hers. Stress can sometimes cause mother cats to reject their babies and that's what happened with the three mother cats after being rescued. However, at that point, all of the kittens were old enough to be weened, or already had been, and were eating well on their own. Poppy has since been adopted by her rescuer-foster family as it was felt that, because it may take her several months to years to become socialized to humans, it would be best for her to stay with her rescuer. She is now part of a family with children, cats and a couple of dogs, all beloved. we think Poppy would agree that she's very lucky to have been rescued and then welcomed into this kind, pet-loving family. Although still wary of her human care-givers, when the house is still and she thinks no one is watching, she's been observed enjoying the company of the other cats.