Oakley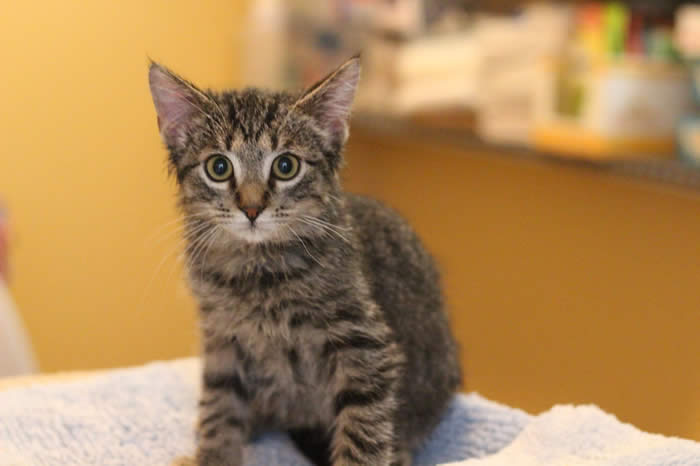 ADOPTED!
Oakley
Color: DSH Black/gray Mackerel Tabby
Born Approx: August 25, 2021
Gender: Neutered Male/microchipped
History:
In mid October, 2021, Oakely and his sister, Clover, were part of a nine cat rescue at a campground outside of a town in southern Alberta. We think we have their mom as well but it is hard to accurately say which kittens belonged to which of the three adult females. But if it's who we think it is, their mom (Poppy) is shy. Naturally, the kittens were too, but after being placed in a foster home with two human adults, three children, two dogs and several resident cats, it took only three days for them to go from fear to purring at the slightest touch. Their mom has been adopted by the foster family.
Personality:
Oakley is very social. He follows his foster family from room to room, completely confident with the other cats and the sometimes noisy but always curious dogs. He sits at the table with his foster family, just like he's always been there. He likes to hang out with his twelve year old human friend and watch him play video games. When the gaming's all over, he rides along on his friend's shoulders, scouting from his new vantage point what other fun is to be had. Oakley and Clover have the run of the house and when foster mom comes home, all she has to do is call for them and they come a-runnin'. They are "absolute joys and stunning little cats, both so gentle and calm. They are the best of the best!"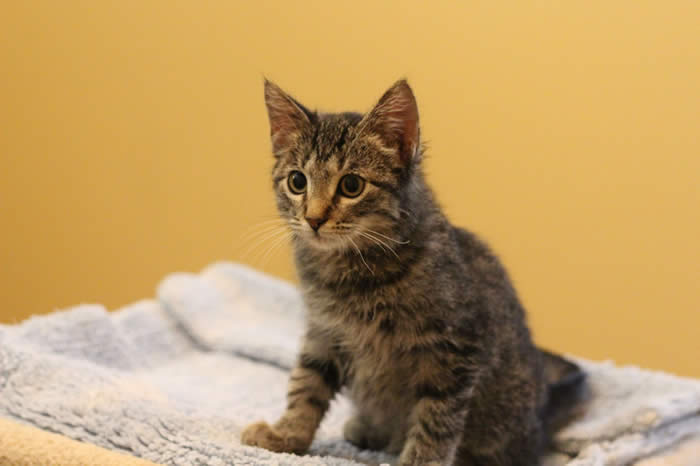 Clover (left), Oakley (right):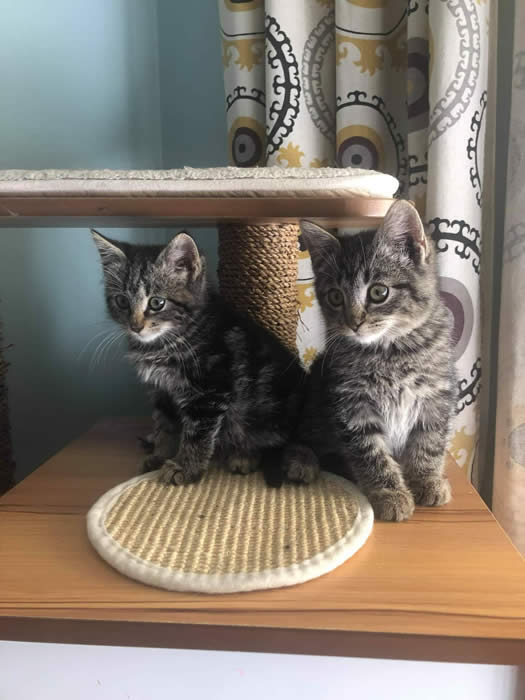 .