Astrid's kittens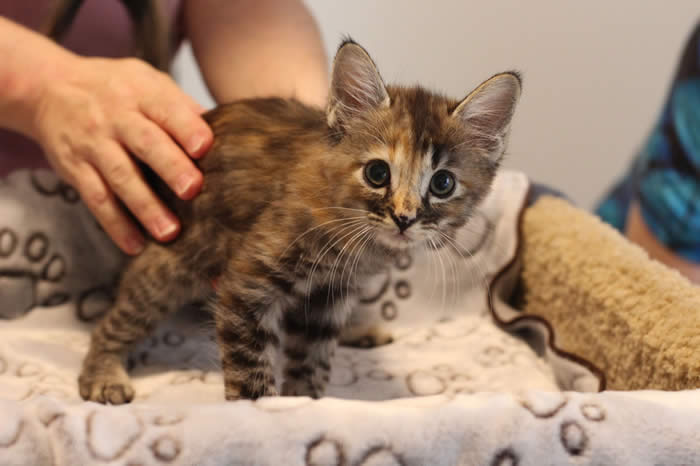 Name: (Miss) Chiff, DSH Tortoiseshell
Born: June 4, 2023
Gender: Female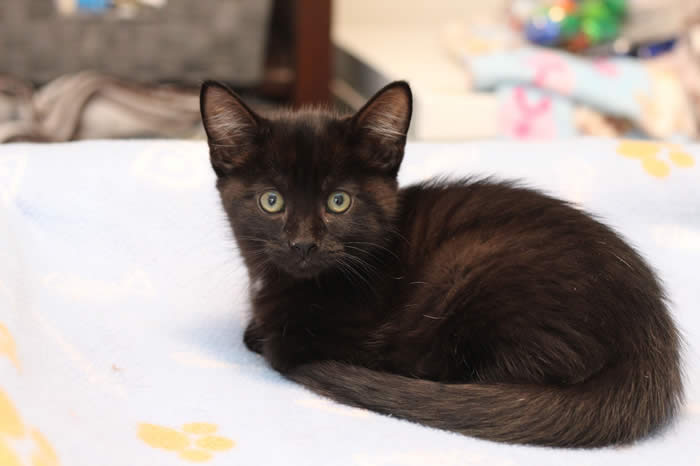 ADOPTION PENDING FOR RAVEN!
Name: Raven, DSH Black with a little dot of white on chest
Born: June 4, 2023
Gender: Male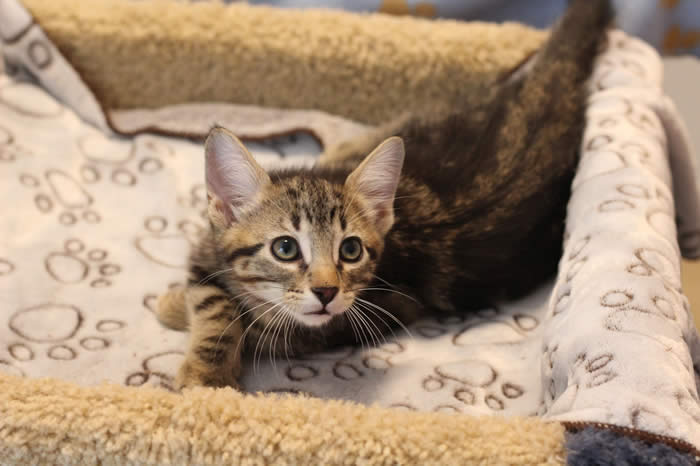 DALE HAS BEEN ADOPTED WITH HIS MOM!
Name: Dale, DSH Black/Brown Classic Tabby (like his momma)
Born: June 4, 2023
Gender: Male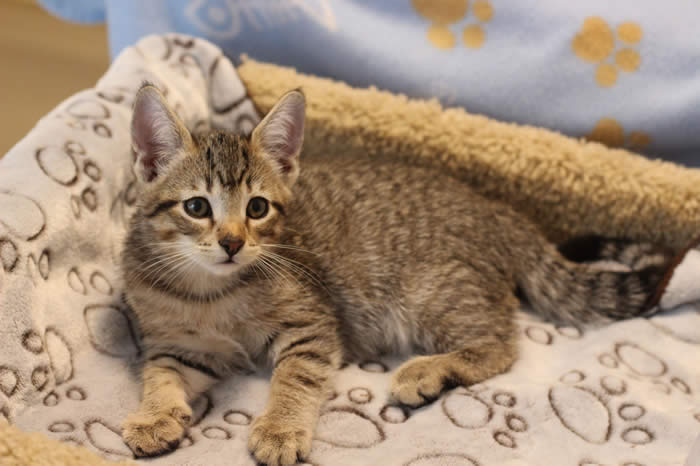 Name: Theodore (Thee-adorable), DSH Brown/Gray Mackerel Tabby
Born: June 4, 2023
Gender: Male
History:
Their pregnant mom, Astrid, was being fed outdoors by a kind soul who lived in a central Lethbridge apartment block. After a couple of weeks, he noticed her becoming quite large in the belly area and brought her indoors. Ten days later, she gave birth to her four lovely kittens. They have all been vet-checked and have received their first set of vaccinations. Their spay/neuter surgeries will be scheduled just before they are six months of age, towards the end of November, 2023. Surgery arrangements are made by PAW and are included in the adoption fee.
Personalities:
Their personalities are, of course, still developing. They are all active, playful and energetic. In new situations, Chiff (small but mighty) will observe for awhile before she joins her brothers.
If you are thinking of adopting a kitten and don't already have a cat in your home, please consider adopting two kittens. They are great company for each other. They will need your time - playing, holding, picking up, handling and supervision.
If you would like to inquire about any of the kittens, click here.