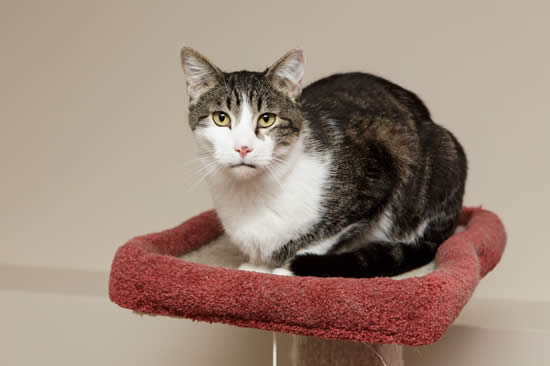 Photograph courtesy of Tanya Plonka Photography
ADOPTED! Sometimes it just takes awhile for a cat to land in a perfect home!
TigTig
Color: DSH Black/White Tabby
Gender: Neutered Male
Age: Adult
History:
TigTig was a survivor of the Last Chance Cat Ranch devastating fire in March, 2013. He was not injured (one of the lucky ones). He had enjoyed life in the main foster home of the Last Chance since being rescued as a youngster in 2007. From that time until now, he's been waiting for someone to choose him for their own. There's no reason for this great cat not to be in a loving, permanent home and the PAW Society is committed to helping him do just that. TigTig has lived companionably with both cats and dogs.
Personality:
Handsome TigTig is well-mannered, imaginative (with toys) and curious about life (intelligent) -- not to mention cuddly and affectionate. He will tuck-in closely to your tummy if you let him sleep with you. You will enjoy petting his silky soft fur. Grab a feather teaser and TigTig is ready for fun! Every so often, he likes to stop whatever he's doing and wind himself and his long tail around your legs, just to remind you that he loves you -- or maybe he wants to remind himself that he is loved. He has a tall, lean, athletic build and enjoys a good run around the house. He uses cat furniture for play-time and for scratching. He is a gentle, soft-spoken little man-cat with a happy personality. There's no explaining why some cats wait so long to find a friend of their very own. It's time TigTig found his.
Click here if you are interested in adopting TigTig.