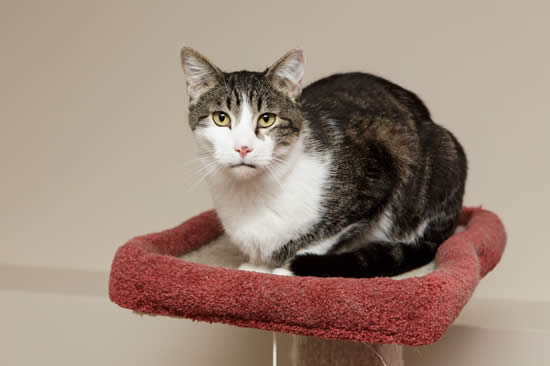 Photograph courtesy of Tanya Plonka Photography
TigTig
Color: DSH Black/White Tabby
Gender: Neutered Male
Age: Adult
History:
TigTig was a survivor of the Last Chance Cat Ranch devastating fire in March, 2013. We are very glad to tell you he was not injured (one of the lucky ones). He had enjoyed life in the main foster home of the Last Chance since being rescued as a youngster in 2007. From that time until now, he's been waiting for someone to choose him for their own. There's no good reason for this great cat to not be in a loving, permanent home and the PAW Society is committed to helping him do just that!
Personality:
TigTig has a long, lean, athletic build and enjoys a good run around the house. He is clean, well-mannered and intelligent. He is very cuddly and affectionate. He will tuck-in closely to your tummy - if you will let him sleep with you. Once he feels relaxed in a new environment, you will see he is a fabulous little man-cat with a happy, lovely personality. TigTig loves his cat nip and continuously looks for things he can turn into a toy. But when you get anywhere near him, you will be his focus. He will stop what he's doing and wind himself and his long tail around your legs, just to remind you that he loves you. There's no explaining why some cats wait so long to find a friend of their very own. We hope his special someone comes along very soon.
Click here if you are interested in adopting TigTig.
Click here if you would like to be TigTig's foster person.