Shiloh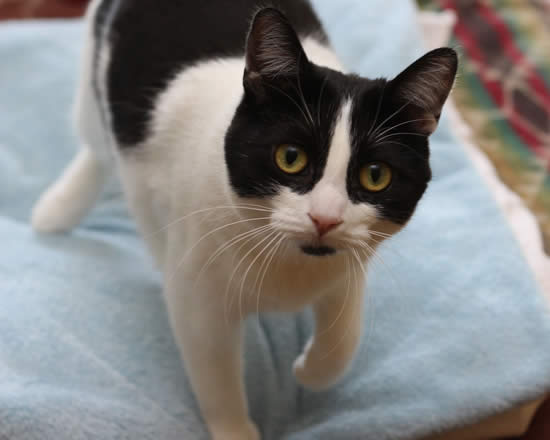 ADOPTED!
Shiloh
Color: DSH Black and White (black strip on chin)
Age: Born approx. April 1, 2015
Gender: Spayed Female
History:
We suspect Shiloh was left behind when her people moved away. She was found on a property that had been recently vacated. She was in good condition - obviously wasn't on her own for very long. Her rescuer advertised her for a month but no one claimed her. She was initially with the Last Chance Cat Ranch but is now in a PAW foster home.
Personality:
This little darling is a social butterfly. She loves people, although is a little shy when she meets someone new. She's gentle, calm and happy. She has been health checked, double vaccinated and spayed. She shares her foster home with several other cats and does well with all of them - even Yoshi who sees her as his personal play-thing (he's just a big kitten himself). She likes to wrestle with the cats or play by herself with those little spring toys. In the quiet of the evening, you'll find her curled up in an out-of-the way spot, maybe the paper recycling box. Sometimes foster mom has to hunt for her as Shiloh is very good at darting into off-limit rooms when you aren't looking. Don't worry, when she wants out, she'll let you know with loud meows! At bed time, Shiloh makes a bee-line for the bedroom. That's her time for a little one-on-one with foster mom which makes her purr with pleasure. She likes to repeat the love session when foster mom wakes up. She's a dear and gentle little cat and has a very cheerful outlook on life, a good attitude! She also lives peacefully with a yorkie terrier.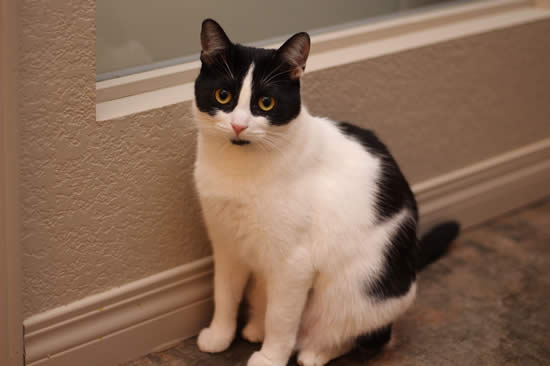 A favourite pose: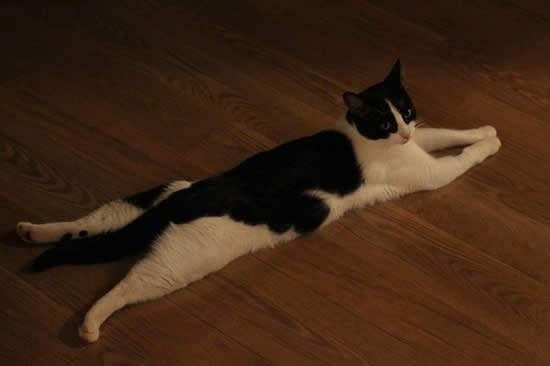 Shiloh (right) in her foster home with one of the resident cats, Bonnie: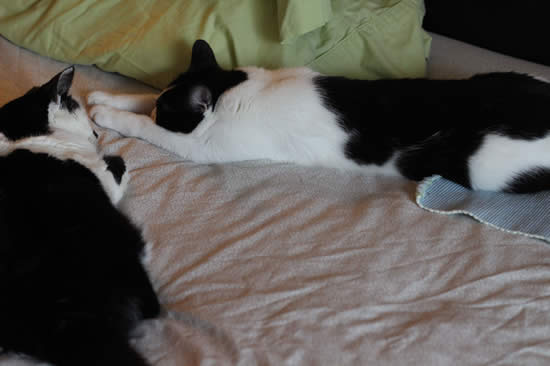 :