Rupert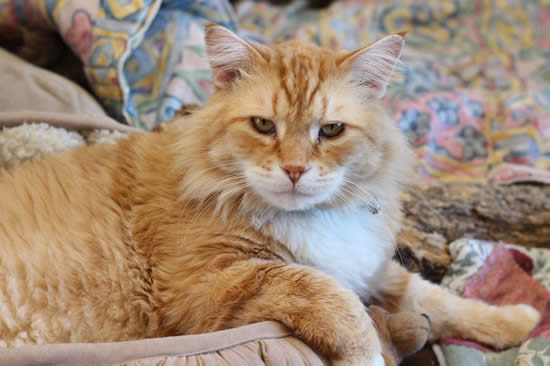 ADOPTED THROUGH LAST CHANCE CAT RANCH
Rupert
Color: DMH Orange and White Tabby
Age: Born Approx. June, 2010
Gender: Netuered Male/microchipped
History:
Rupert came from a west-side neighbourhood in Lethbridge in late 2011. He was accepted into the Last Chance rescue group but after waiting to be chosen for many years, the PAW Society offered to transfer this great guy to our Adoption Cats list! We are happy to be helping him!
Personality:
You've probably heard of Rupert Bear, a loveable, cartoon character who's taught generations of children how to have fun. Well, this is Rupert Cat, an orange and white gentleman about ten years of age. He's a big fellow with a personality to match. He loves people, rolling on his back to let you rub his tummy. When you're done with his tummy, you're not actually done; he'll lift his front legs for you to scratch his armpits. Yes, his armpits. Rupert's always ready to be shown affection, and will show it in return. But with his strong character, he can be a bit too much for other felines - especially boy-cats. He'd enjoy being an only-cat or, perhaps, an uncle to a little kitten, eager to learn how to be a grown-up. Rupert is a good teacher, and would willingly demonstrate how much love a cat can give.
If you'd like to inquire about Rupert, click here.
"....yawn...is it breakfast time?"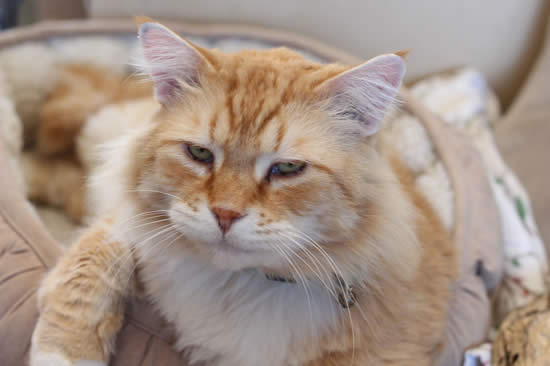 "I'm ready for my tummy and armpit massage session..."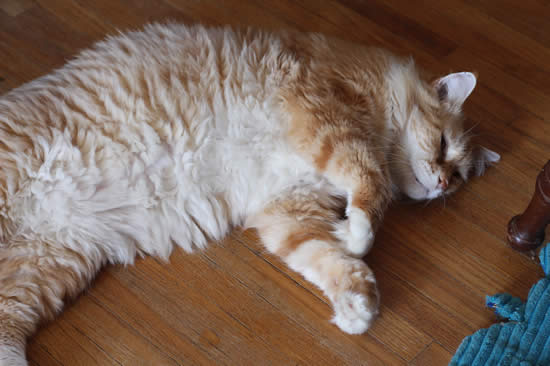 "And now I'll go to my favourite napping spot..."