Princess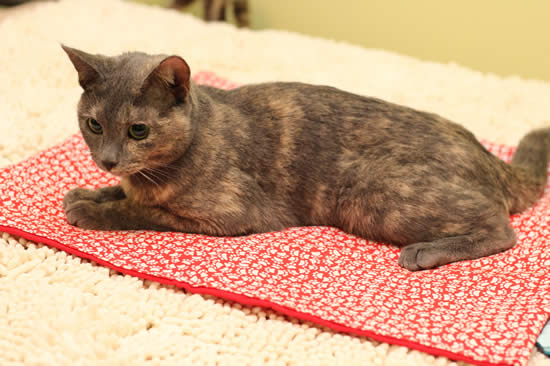 ADOPTION PENDING!
Princess
Color: DSH Tortoiseshell
Age: Born October 16, 2016
Gender: Spayed Female, micro-chipped
History:
PAW is helping an individual who has rescued many cats and kittens in the small town where she lives. Smaller communities don't often have animal shelters and therefore stray and abandoned cats can suffer greatly. It's usually left up to the townspeople to help them. Princess was next in line to need our help with veterinary care and finding her forever home.
Personality:
Princess lives up to her name says her resucer-foster mom. "She is dainty and very much a lady. She's a quiet girl but still likes to hop into an impromptu wrestling match. She holds her own against the boys when it comes to treats and cat nip. She enjoys being with people and watching videos or relaxing with you while you read. She has good manners." Princess lives companionably with several other cats, two dogs and two human-foster servants. She's going to make a sweet and loving addition to a lucky family. Torties want deep relationships.
If you'd like to inquire about Princess, click here.