Pippa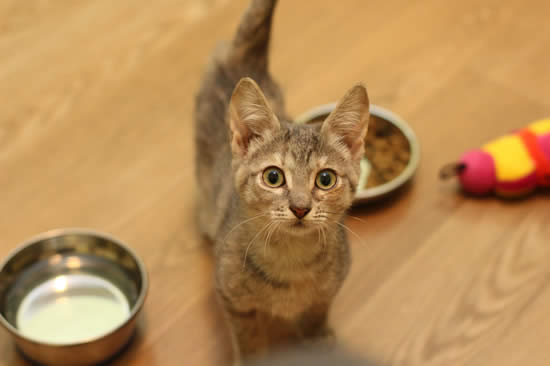 Pippa
Color: DSH Gray & Peach Tabby (there's some tortie in there!)
Age: Born July 28, 2018
Gender: Female
History & Personality:
Pippa and Magnus are our latest additions to the PAW foster family. They were born on July 28, 2018. Pippa's foster mom calls her a silent baby ninja because she loves to sneak up on people or other cats and...gotcha! But if you are watchful, you may see two sneaky little front paws poking out from under or behind something - she hasn't quite perfected the 'invisible' part of her craft yet. She is curious, bright and alert because she's always looking for the next interesting thing to do. Pipa is bolder than her brother but he puts up a good fight if she tries to take away his toy. Pippa is very social and loves her friendships with both people and cats. At bedtime, tired little girl will curl up on her back and snuggle into the crook of your arm - in your bed, of course! Pippa's adoption fee includes first vaccinations, spay (after adoption, when she's old enough) and a micro-chip.
If you'd like to inquire about Pippa, click here.