Magnus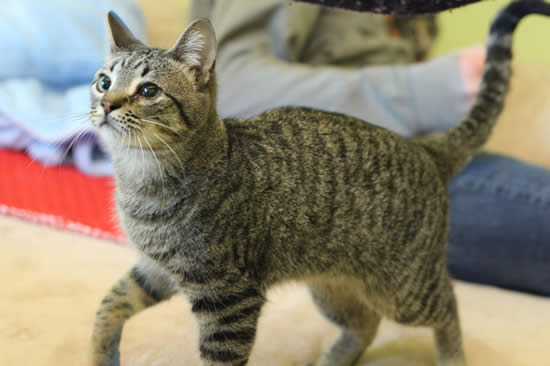 ADOPTED!
Magnus
Color: DSH Brown Tabby
Age: Born July 28, 2018
Gender: Neutered Male/micro-chipped
History:
Magnus and his sister Pippa were born to a rescued pregnant stray (mom stayed with her rescuer).
Personality:
This little tabby is healthy, sleek and smooth. We can't say he's vain, but he does enjoy looking his best, so a good, attentive brushing is welcome, and he's patient when receiving his periodic pedicure. Like most characters with a little conceit, he's a social fellow; he wants to be admired. Magnus loves cuddling with his people and will show it by the ease with which he starts purring. He is also good with other cats, and lives with several in his foster-home, though he will take a little time to get to know someone new. That goes for people, too. But once he is comfortable, he will expect plenty of that freely-given attention, even stretching out to allow you the chance to rub his chest. Magnus isn't all about cuddling and loving; he's also serious about playing. He likes his toys - with an emphasis on 'his' - and doesn't like anyone else touching them. Oh, and he's very modern: he's into video-games - well, at least the ones that have fish swimming around on the screen. Yes, Magnus has it all: affection, activity, curiosity and fun. Is it any wonder he thinks rather highly of himself?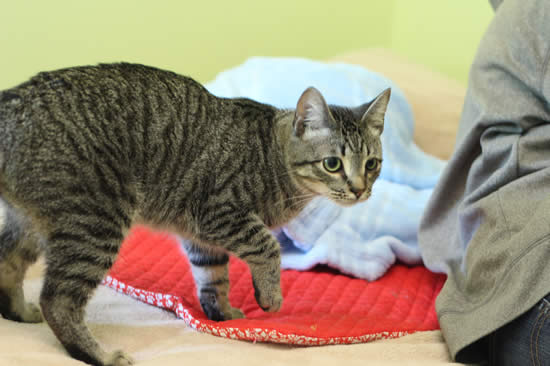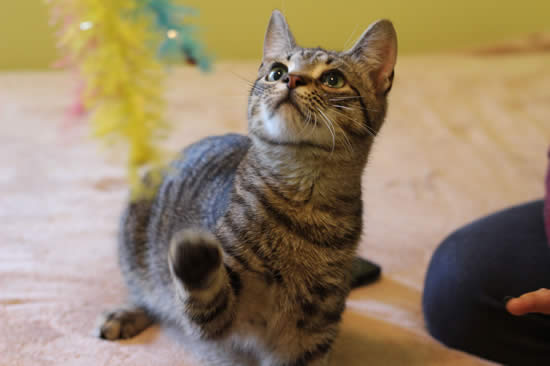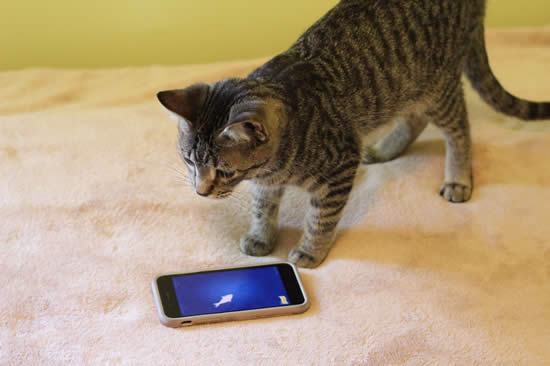 Yummy treats...gimme...