Magnus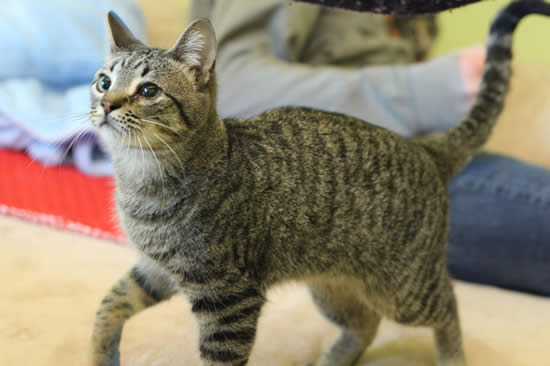 Magnus
Color: DSH Brown Tabby
Age: Born July 28, 2018
Gender: Neutered Male/micro-chipped
History & Personality:
Pippa and her brother Magnus were born to a rescued pregnant stray (she stayed with her rescuer). They are similar in many ways but especially in how they adore people. Magnus is an old-fashioned cat in a youngster's body. This sweet, brown tabby has all the feline values that people want in a cat. He loves showing affection, and he loves it to be shown in return. Heck, you can even show it first; that'd be fine with Magnus. A belly-rub is as good as sleeping next to you – though he'll expect to stay the entire night: he's serious about relationships! As for playing, the traditional bouncing balls and fuzzy mice are his idea of fun, but he also enjoys video games. Well, when we wrote 'old-fashioned', remember, he's a kitten. Old to him was 2018. So, yes, he likes to chase electronic fish across a tablet. And as he matures, he's learning to share with other cats, so if you have a little one who needs a pal, Magnus may be it – as long as your little one likes to share, too. Affectionate, funny, playful, adventurous, tech-savy: just your traditional cat.
If you'd like to learn more about Magnus, click here.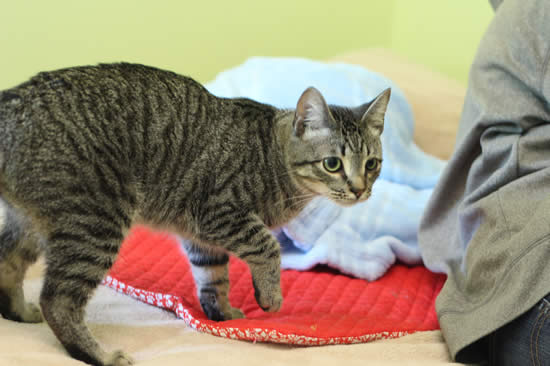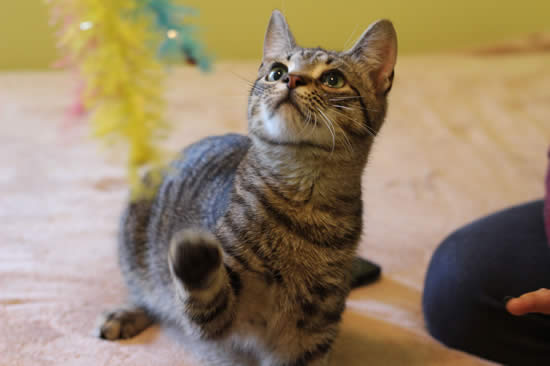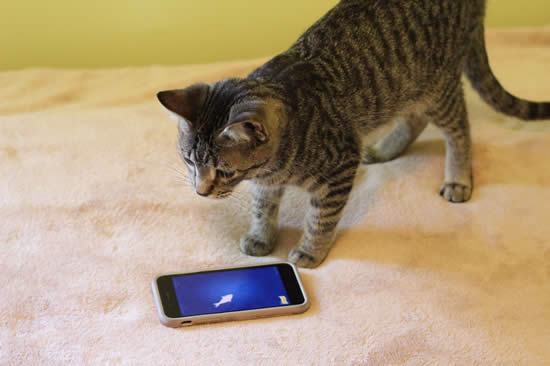 Yummy treats...gimme...