Magnus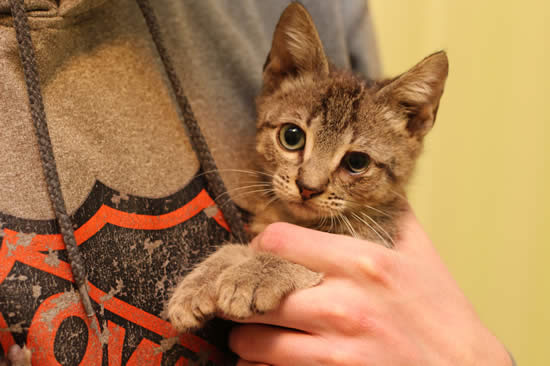 Magnus
Color: DSH Brown Tabby
Age: Born July 28, 2018
Gender: Male
History & Personality:
Magnus and Pippa are our latest additions to the PAW foster family. They were born on July 28, 2018. Tiny Magnus is smaller than his big sister but just let her try and take away one of his toys and you'll see his inner tiger kitten show itself! Magnus is a dear little fellow, wanting love and attention like most kittens, but also loving a good romp around with his sister. Where she goes, so does he. His left eye is being treated for a minor infection. Magnus's adoption fee includes his first vaccinations, neuter (after adoption, when he's old enough) and a micro-chip.
If you'd like to inquire about Magnus, click here.