Neville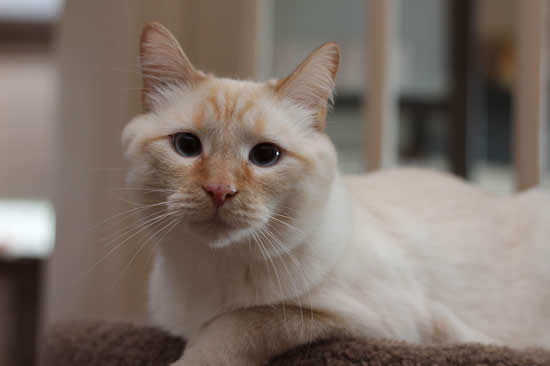 Adoptied!
Neville
Color: DSH Flame Point Siamese Cross
Age: Born May 13, 2012
Gender: Neutered Male
History:
Neville and Hermione (new names) were removed from their home due to an urgent situation. The rescue was done in partnership with the Last Chance Cat Ranch but the pair is now in the care of the PAW Society. They are bonded and must be adopted together.
Personality:
Neville is a lovely boy! He's sturdy, athletic and playful. He prefers toys that he can bat around. He is bonded with his little friend, Hermione. They are very comfortable with each other, sometimes stepping on each other which doesn't bother either. If Neville gets a little overly-playful with Hermione, she reminds him she is much smaller than he. He wants to be your friend too and is easy to handle. He likes to be on your lap or tuck in closely when you lie down. He has a tiny voice for such a big guy and is in good health. He trusts quickly. He's very clean and spends much time covering his 'business', methodically swiping down each side of the box until he's satisfied. He's doing very well in a multi-cat home. They are very sweet cats!