Hermione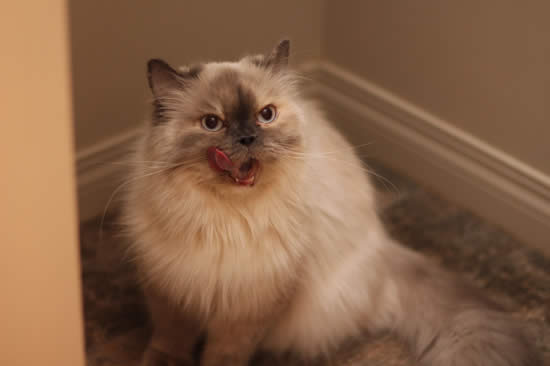 Adopted!
Hermione
Color: Doll Faced Blue Point Himalayan
Age: Born approx. May 1, 2014
Gender: Spayed Female
History:
Hermione (new name) and her friend, Neville, were removed from an urgent situation. We don't have very much history for her, other than her age and the fact that she'd had a litter of kittens (summer 2015). Since being surrendered, she's been spayed, vaccinated and micro-chipped. Her rescue was done in partnership with the Last Chance Cat Ranch but she is now in the care of the PAW Society. We are looking for an adoptive home for Hermione and her friend, Neville. Because of their shared experiences, and their friendship, we feel it's only fair to keep them together.
Personality:
It took no time at all to learn that this little cutie-pie is just as darling as she looks! She and Neville curl up together, groom each other and play together. They are a very nice pair. Hermione regularly volunteers to finish Neville's canned food for him. She is easy-going and adjusts well to new environments. She's a gentle little soul and will walk on to your lap and settle herself down. In her foster home, she prefers to sleep on her human's bed. She enjoys a play session with a person; a string toy is her favourite. She keeps her coat well groomed and is very social and intelligent. She integrated well in a multi-cat home, still a little cautious around the other cats, but doing great. She loves to be noticed. It makes her little eyes dance!