Jaycee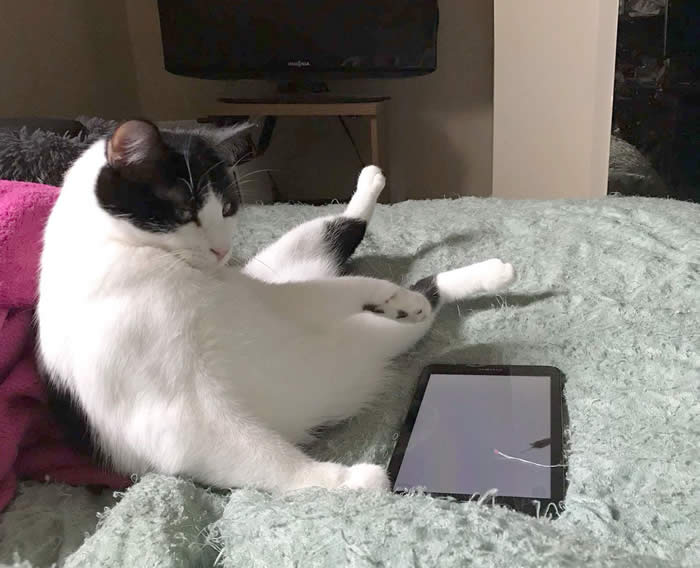 Jaycee
Color: DSH White & Black
Age: Born Approx. May 15, 2019
Gender: Male Neutered (tatooed)
History:
Jaycee was one of five siblings seen living behind a business on the north-side of Lethbridge, where there was already a managed feral colony. The youngsters appeared suddenly, in October of 2019, and were already about five months of age; they had not been observed previously, so it's thought that they were a litter that someone didn't want and abandoned. Plans were made to trap them and all were eventually captured. Though previous cats at the site were returned after they were spayed or neutered, it was thought that this group was young enough to socialise.
Personality:
Don't let them tell you an outsider can't love being an insider -- Jaycee is proof that he can! Placed with the right foster-family, he's turned into a very loving and gentle fellow. He never has a harsh hiss for anyone; he startles easily but recovers quickly -- and revels in being part of a family, both feline and human. He's an active boy, as befits his age, and he's usually up for anything, but especially tackling toys that flop and twitch, watching birds out the window, or -- one of his favourite hobbies -- pursuing electronic fish or mice on a computer tablet. When he wants quiet time, Jaycee prefers a tented towel or rumpled blanket, a little cave or refuge away from the bustle he helps create. If you are looking for a friendly cat to be your resident feline's best pal, you've found him. Let Jaycee show you how much he loves being inside -- inside your heart.
If you'd like to inquire about Jaycee, click here.
Tangie using Jaycee as a pillow and he doesn't mind::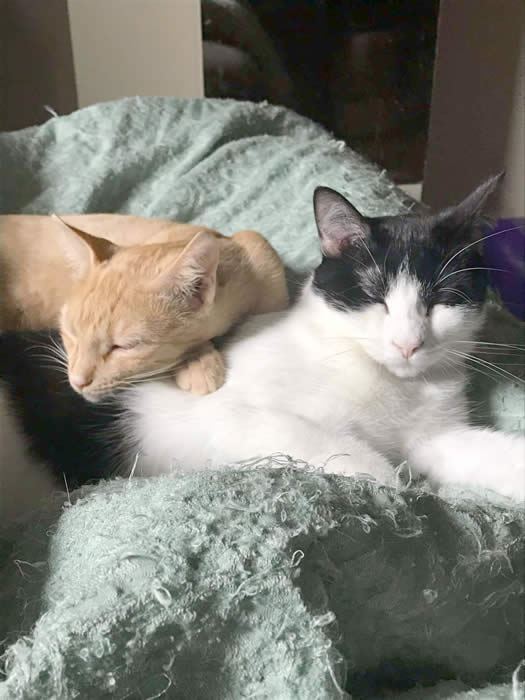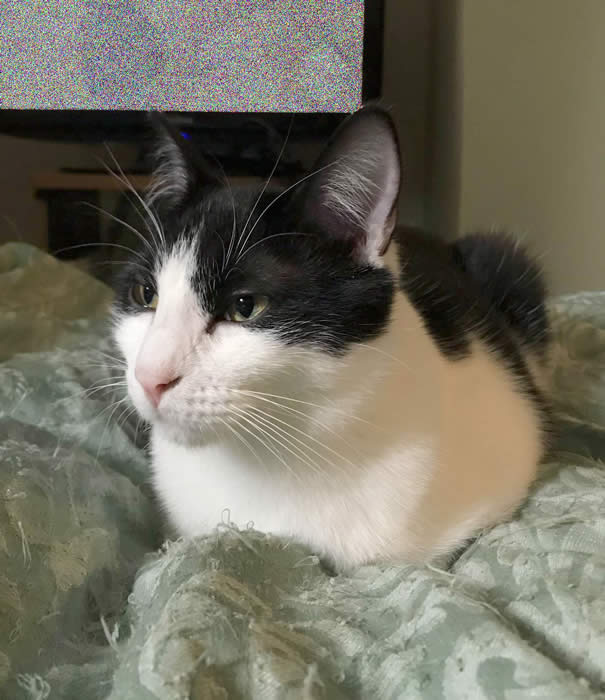 Jaycee on the left (home-schooling) - mouse simulator: