Garry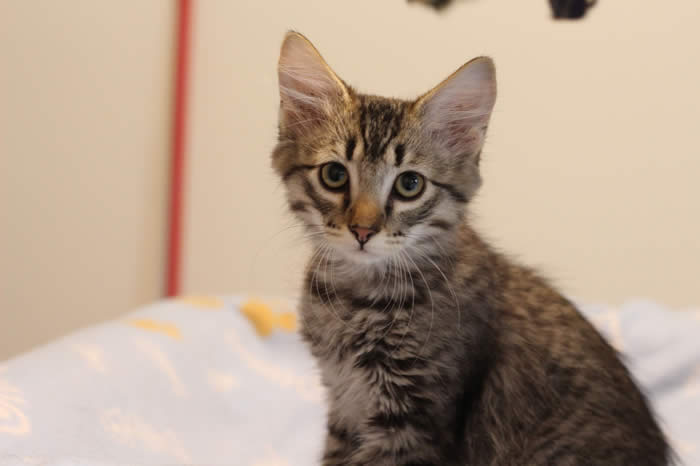 ADOPTED!
Garry
Colour: DMH Brown Tabby
Born Approx: May 24, 2023
Gender: Male
History:
Garry was found in a backyard. It looked as though someone had simply dropped him over the home-owner's fence. No one came looking for this handsome little chap. He was well socialized, only about six weeks old, but obviously had been left outside on his own. He has good sized feet so may grow to be a large cat. He received his first set of vaccines on August 10. Neuter surgery and microchip will be scheduled for mid-November and are included in the adoption fee.
Personality:
There's no stopping this little fellow when it comes to living large! He is a very active little guy. He took a hard landing in his foster home and had to have his leg checked by our veterinarian. It was 'only' a sprain and a couple of days later, he picked up right where he left off. Busy, busy boy, but he sure is enjoying his time with his little friends, Astrid's kittens, who even share their mom with him. He still needed the comfort of nursing. When he isn't racing around, he enjoys a good cuddle with his foster mom and likes to sleep on the bed with her. "He's a fun little cat to be around" and says he brings joy wherever he goes.
Kittens need your time: playing, holding, brushing, nail trimming, picking up, handling, supervising and making your home kitten-safe.
About 11 weeks: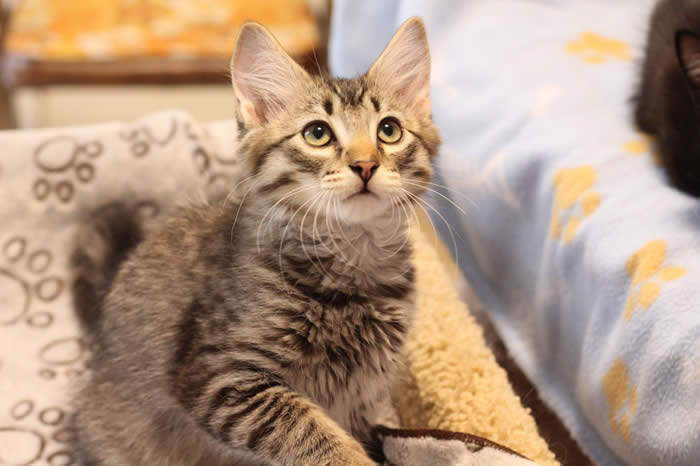 About 7 weeks: