Cubby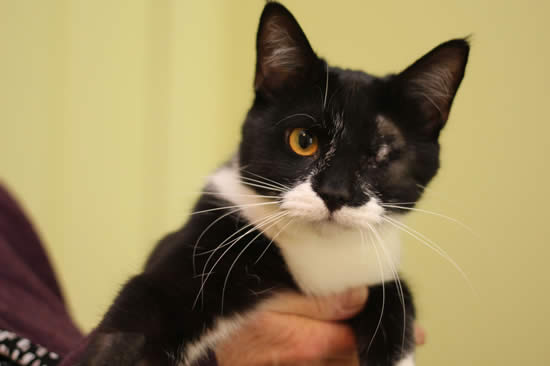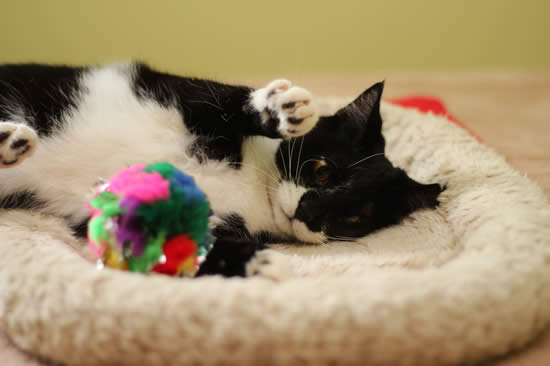 Cubby
Color: DSH Black and White (Tuxedo) - one eye
Age: Born Approx. July 18, 2018
Gender: Neutered Male
History:
Cubby was only eight weeks old when he was discovered in someone's garage. Either lost or dropped off in the area, probably the latter, he was very frightened in this unfamiliar territory. The homeowner contacted a PAW foster mom who graciously offered to pick up the little fellow and foster him. Cubby thrived in his foster home, but a couple of months later, his left eye began to look sore. After several rounds of treatment, the eye did not significantly improve and we were then referred to a veterinary ophthalmologist in Calgary. The diagnosis was anterior uveitis. As this can go on to cause significant problems for a cat, the specialist's recommendation was to remove Cubby's eye. Our primary care veterinarian in Lethbridge performed the surgery in June, 2019, and all went smoothly. His eye has now completely healed. To be certain that the condition was not caused by an underlying condition, Cubby was screened for FeLK, FIV, FIP and eye cancer. All laboratory tests were negative.
Personality:
It would be difficult to find a more tender and loving little fellow! Says foster mom, "he is full of love". He will sleep on your bed, purr and snuggle any chance he gets. Foster mom also says he is in his gangly teenager stage at the moment, with long legs and feet too big for him. But he will grow into them! His integration with other cats was seamless. He would be a great playmate for another cat. No matter what you are doing: reading, watching TV or working on your computer, as long as he is near you, he is content. He's not shy about accompanying you to any room in the house - even inviting himself into the washroom. He is a dedicated cuddle-bug with an "advanced play drive" - meaning he is active, happy and healthy - what more could you wish for in a new little family member?
If you'd like to learn more about Cubby, click here.
Cubby's sore eye: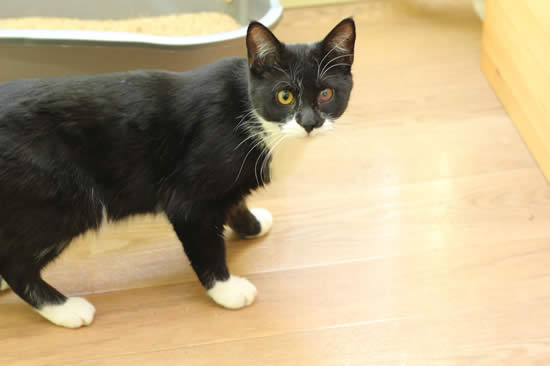 Cubby after surgery: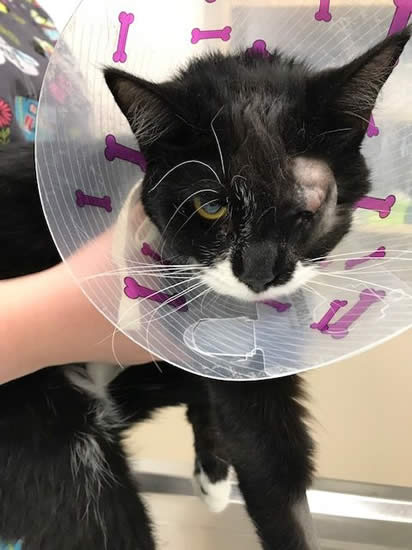 Healed and happy Cubby: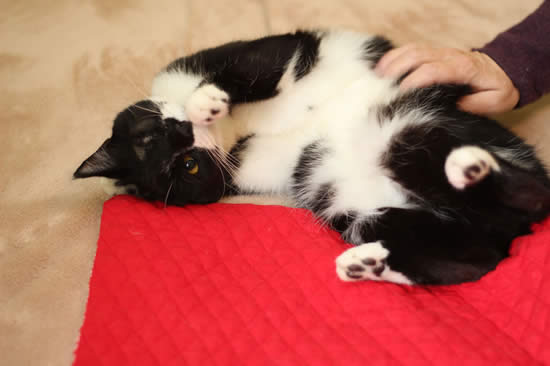 .