Cashew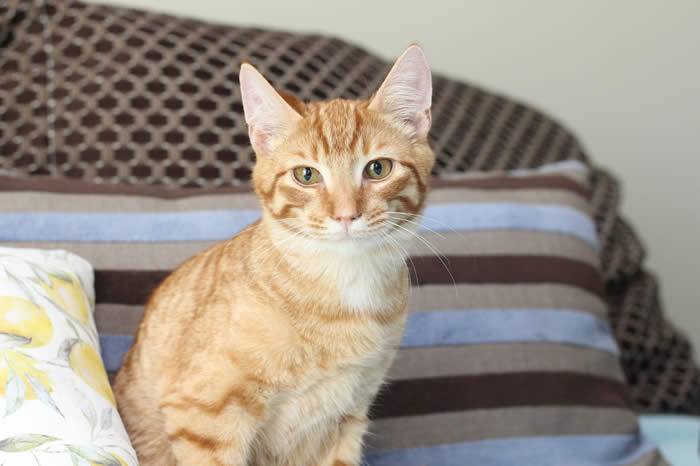 Cashew
Colour: DSH Orange & White Tabby
Born Approx: April 22, 2022
Gender: Neutered Male (microchipped)
History:
A curious home owner (who happens to be a PAW foster provider) asked her neighbours why they were boarding up around the bottom of their backyard shed. The answer was that they were "tired of mother cats giving birth under it". They wanted the current family gone. With all the nailing and hammering, the little momma had bolted, along with her kittens. The neighbour had left an opening so as not to trap anyone under the shed. A few hours later, a tiny orange kitten was seen sitting in the grass, bewildered and alone. That was Peanut. We're not sure why he was left behind - other than his mother was likely completely traumatized. A few weeks later, the mom and siblings were spotted again and Peanut's foster family sprang into action. The remaining three kittens were trapped but their orange mom remains elusive, unfortunately. We still hope to rescue her. Peanut's sibling have been named Cashew, Brazil and Hazel - the "Nut" Family!
This is the same shed under which Ela had given birth. Our foster provider rescued her and five kittens in the late summer of 2021.
Personality:
Cashew and his sibs, Brazil and Hazel are doing very well. They hid for a few days but with gentle and persistent persuasion, they soon relaxed and settled. Tummy tickles weren't far behind. They were happy be reunited with their brother, Peanut! Cashew will sit on foster mom's pillow beside her and make little noises that say 'pay attention to me' or 'I know you're hiding treats in your drawer'. When these little ones find their new homes, they may regress a little bit - but seeing how easily they came around the first time, we are confident in their ability to acclimate to a new home and new people. We always recommend a sanctuary room for most new additions to a home. That doesn't mean they should be alone, however. A room with a door, so they will stay in place until they get their bearings, but perhaps that room could be your bedroom, some place that is easily and often visited by people. The Nut Family likes to sleep on the human's bed. Playing with a kitten is a guaranteed way to help them feel safe and secure.
If you are interested in Cashew, you are welcome to fill out an inquiry here.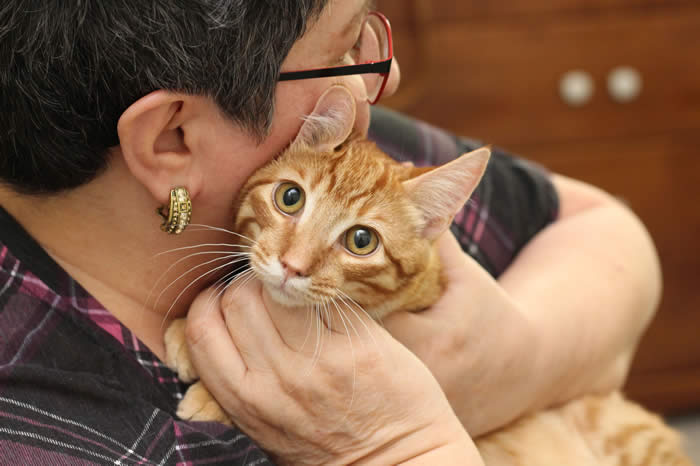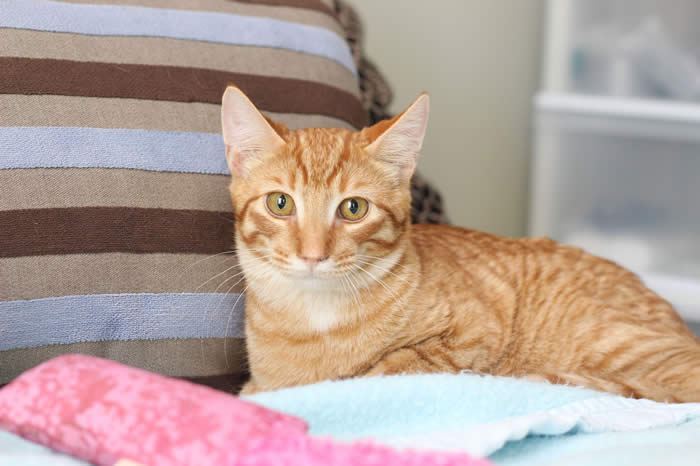 When he was younger: