Cali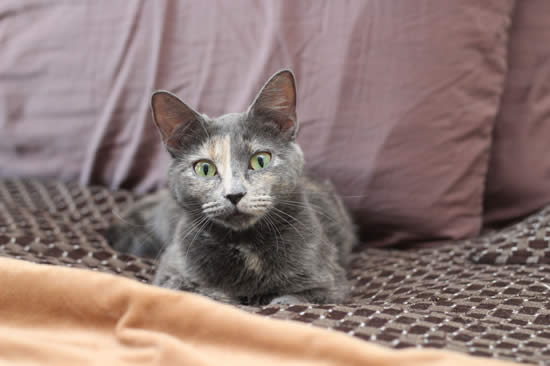 ADOPTION PENDING!
Cali
Colour: DSH Dilute Tortoiseshell
Ages: Born approximately May 1, 2017
Gender: Spayed female (micro-chipped)
History:
Cali was rescued as a young kitten after hitching a ride in a truck from a rural area. She's been waiting patiently in a foster home since then.
Personality:
Tiny Cali is perfection! She is gentle and quiet and lifts her little front legs one at a time while she makes her biscuits (kneeding..). She is watchful to begin with in new situations, but very soon she'll let you know she wants to be your friend. You'll want to leave a little room for her on your bed too, because she loves to curl up beside you at night. She is clean and tidy. Cali has lots of kitten in her too - she plays and investigates and uses her scratching post to her best advantage.
If you would like to inquire about Cali, click here.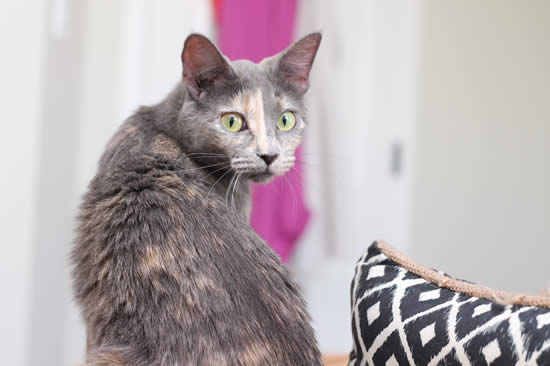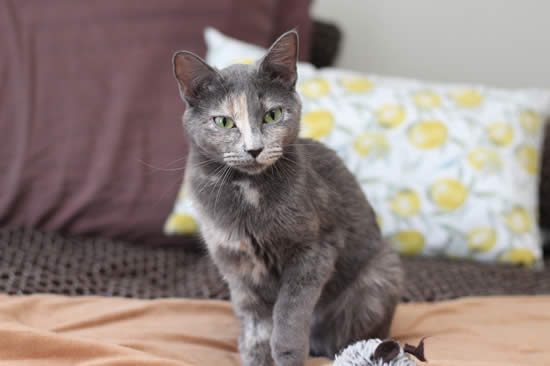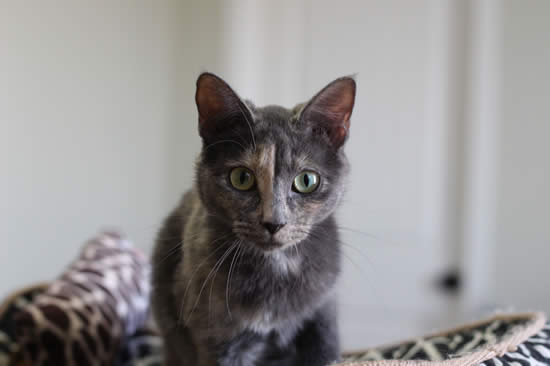 Making her biscuits: