Aurora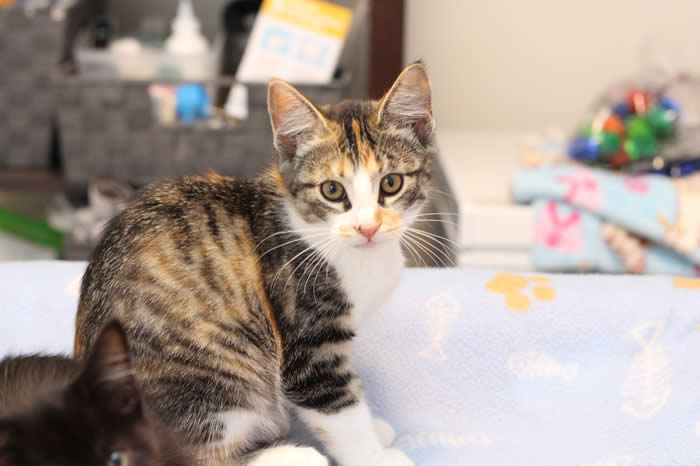 Aurora
Colour: DSH Torbie (tortoiseshell/tabby)
Born Approx: May 15, 2023
Gender: Female
History:
This little girl we named Aurora was brought to the door of a PAW volunteer in a town outside of Lethbridge. The story was that the kitten had been taken in by someone who found her, then given away.... and, well, now she's an official PAW Society adoption kitten. Aurora has been health checked and has received two sets of vaccinations. Her spay surgery and microchip will be booked for early November. Arrangements will be made by PAW at its primary veterinary clinic, the cost of which is included in her adoption fee.
Personality:
This little beauty is everything you would want in a kitten. She is adorable! After a week of quarantine, she was allowed to integrate with Astrid's babies and another orphaned kitten, Garry. She couldn't be happier! The younger kittens welcomed her with open paws and didn't hesitate to invite her into their imaginary world of stalk and pounce. Even Astrid, who was a little cool to begin with, decided to give in to Aurora's desire to nurse! It was so sweet to see! Aurora was obviously missing her own mommy. She will want to snuggle with you when she's not snuggling with her little friends.
Click here to send an inquiry for Aurora.
On foster mom's lap, August 10: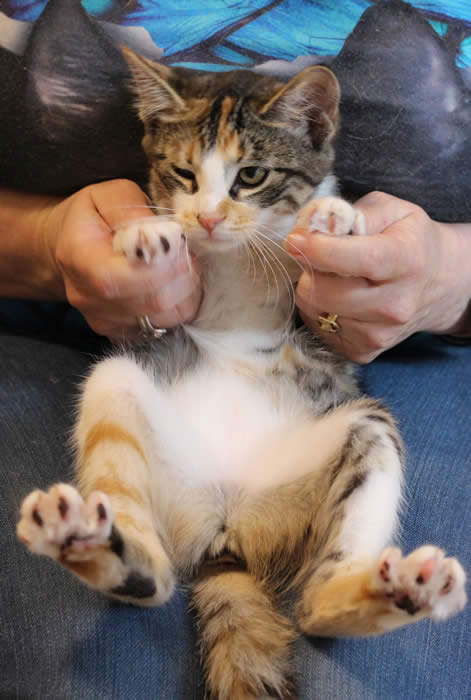 Aurora was such a good baby at her first vet appointment: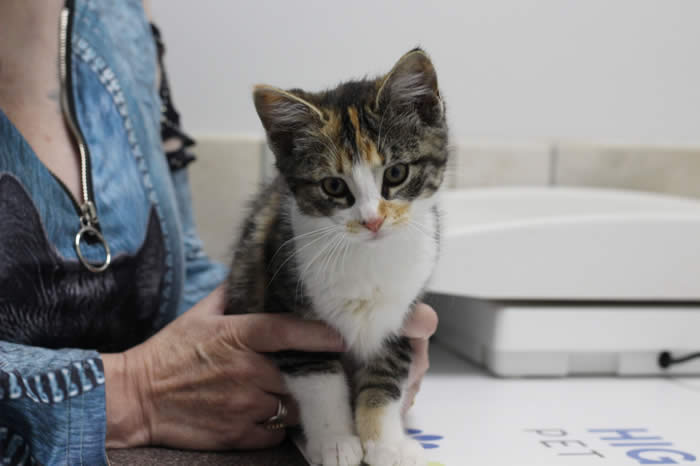 Have to take peek in those ears!