Wallace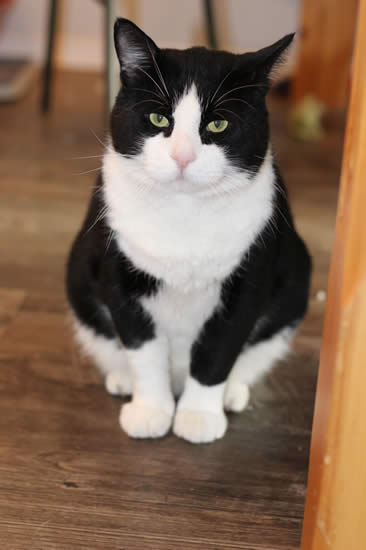 Adopted!
Wallace
Color: DSH Tuxedo
Age: Born Approx. January 2015
Gender: Neutered male, microchipped
History:
Wallace was a stray boy from a north-side Lethbridge neighbourhood in the early summer of 2016. He had been an unwelcome guest in someone's flower garden for a period of time and was subsequently taken to the city animal shelter. On that particular day, the shelter was closed and that's when Wallace's luck changed. Last Chance Cat Ranch agreed to take him in. He has since been transferred to the care of the PAW Society. We are looking for either a foster home or an adoptive home for Wallace.
Personality:
In typical Tuxedo-fashion, Wallace is a very good-natured fellow. He does well in a multi-cat foster home that also has a little dog visitor from time to time. Wallace is the type who takes everything in stride. We feel he's very happy to have been rescued - no more fending for himself. He's grown into a sturdy boy, as you can see. We know he's looking forward to finding a family to which he can devote himself. He is a dignified and gentle boy who seems wise beyond his years, sure to be a loyal and loving family member.