Twitch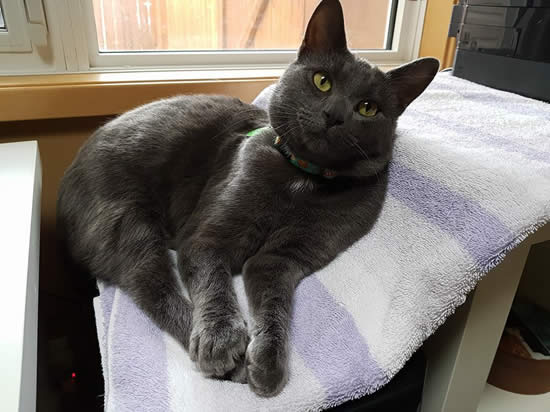 Twitch
Color: DSH Silver-Grey (small white tuft on chest)
Age: Born Approx. November, 2016
Gender: Neutered Male
History:
Twitch (a new name, derived from a favourite game-website of his rescuers) had been a stray since quite young, living on the hand-outs a kind human had been leaving for him. A young couple, concerned about Twitch's prospects with approaching cold weather, decided to bring him inside. Twitch had already demonstrated his friendliness with the couple's own cat, who had taken a liking to Twitch, so after the latter had begun to trust the couple, they were able to gather him up and take him inside their home.
Personality:
Though he had been on his own for some time, Twitch had obviously been close to people in his past. He remembered that he loves attention and enjoys cuddling, and is slowly growing accustomed to the advantages of being a lap-cat. He learns quickly: the stray's habit of eating food swiftly so no one else gets it has been replaced with the confidence of a cat who knows where his next meal is coming from. In fact, Twitch's ability to learn shows a high intelligence. His life isn't all education, though: he also possesses a sense of fun, playing happily and showing his muscles when he jumps! He's a typically curious young feline, exploring every nook and cranny. But with Twitch, it always seems to come back to people: his foster-guardians love hearing him coo and click in greeting when they walk into the room. This is a cat who will gladly settle in to a permanent home.
You are welcome to fill out an Adoption inquiry here.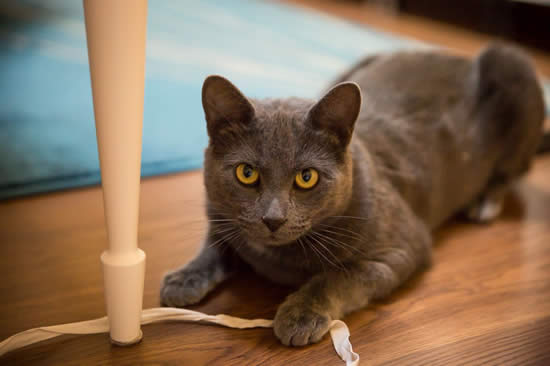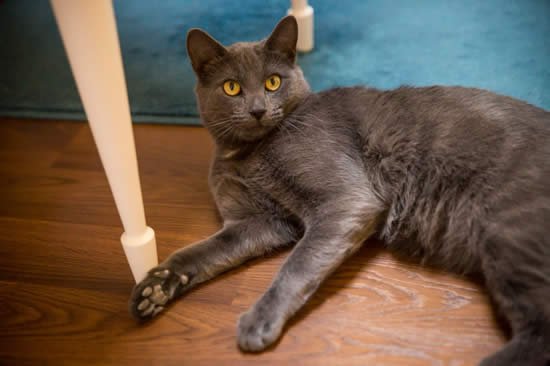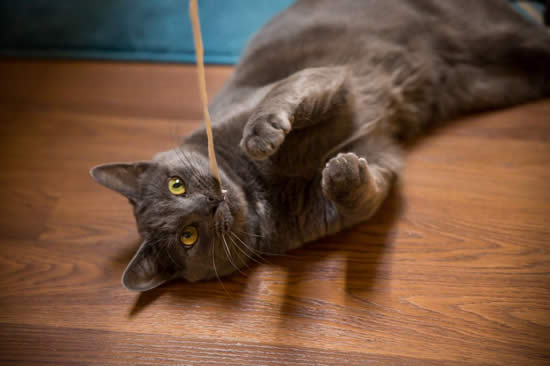 Twitch had to wear a collar for a few days following neuter surgery (but still adorable):