Ollie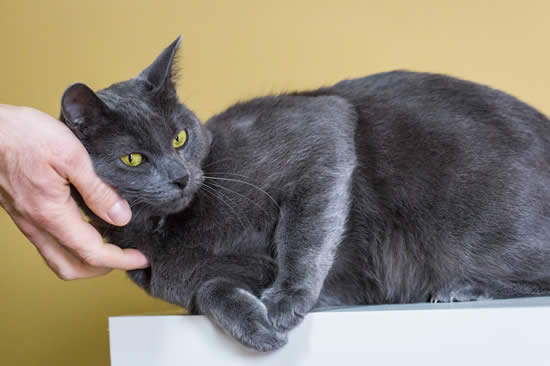 All photos of Ollie courtesy of Tanya Plonka Photography
ADOPTION PENDING!
Ollie (formerly Twitch)
Color: DSH Silver-Grey (small white tuft on chest)
Age: Born Approx. February, 2017
Gender: Neutered Male (micro-chipped)
History:
Ollie was a youngster living on hand-outs a kind human had been leaving for him. A young couple in the neighbourhood, concerned about his prospects with the approaching cold weather in the fall of 2017, decided to rescue him. They worked at gaining his trust and soon enough, they were able to gather him up and take him into their home. He was advertised extensively, but no owner came forward. Once PAW had a foster family available, Ollie was placed with them.
Personality:
Though he had been on his own for awhile, Ollie had obviously been close to people in his past. He remembered that he loves attention and enjoys cuddling. Ollie's foster home is comprised of three young women - which makes for one very happy cat (lots of attention!).
In one words of one of his foster moms: "When it comes to Ollie, he is both a cat so full of energy that he can't sit still and one who loves to find new places to just lay down and sleep. Ollie really loves attention, whether it is petting, playing, cuddling or kisses - especially cuddling and kisses! If you are lying down somewhere or are sitting on the couch, he'll come right over and cuddle up next to you, or on your lap, and will not want to move at all. This also comes into play with his love of sleeping with whomever allows him into their bedroom. He tends to stay there for most of the night, cuddling up to whoever is next to him. When it comes to the kisses, he will raise his head to be kissed and won't move or stop purring until you stop giving him kisses on his forehead. Another thing that is entertaining about him, is that he can make anything a toy. Whether it's a scrap of paper or a small box, as long as he can bat it around, he is pretty content with life. Overall, he is a very sweet and loving cat who takes awhile to adjust but, once he does, he will find his special napping places and will give you endless love and attention whenever he can." Ollie is going to be a great addition for some lucky person or family. He loves people and he loves to have fun!
On December 21, 2018, Ollie went on a bit of an adventure. He was accidentally let out of his foster home by a visitor. Days turned into weeks with no sign of him. Much effort went into looking for him, advertising, talking to people in the neighbourhood, everything we could think of. We began to lose hope. But then on January 17, 2019, he was sighted in the alley behind his foster home! Hope renewed! Food, shelter, litter box and an electric water bowl had been placed outside the residence as soon as he went missing, with the hope this would keep him close. Apparently it worked! But he had become very wary. Eventually we decided to set some traps. This is risky in the winter months but the traps were checked every half hour when they were set. On January 24, 2019, FIVE WEEKS from when he went missing, Ollie couldn't resist a smelly can of Almo and into a trap he went! As soon as he was let out of the trap (indoors of course!), he bounced on to his foster guardian's lap!
You are welcome to fill out an Adoption inquiry here.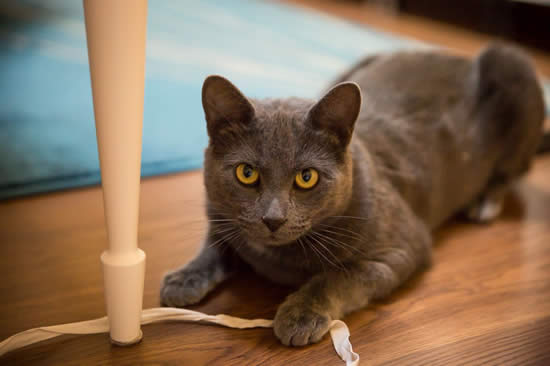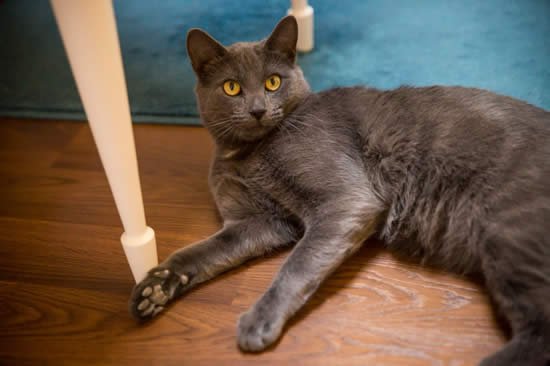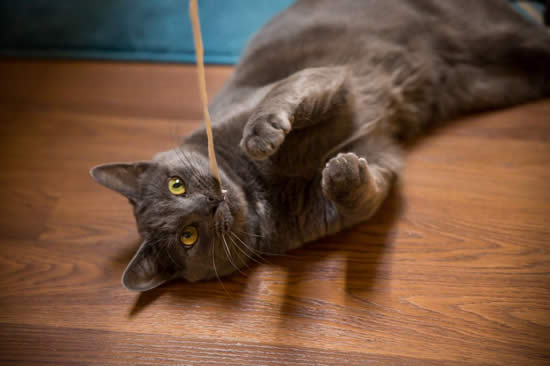 Ollie had to wear a collar for a few days following neuter surgery (but still adorable):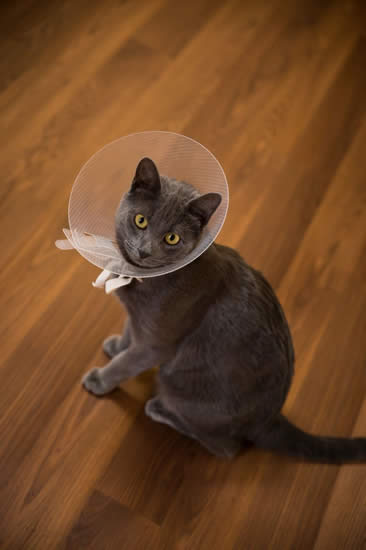 Chillin'