Thorsie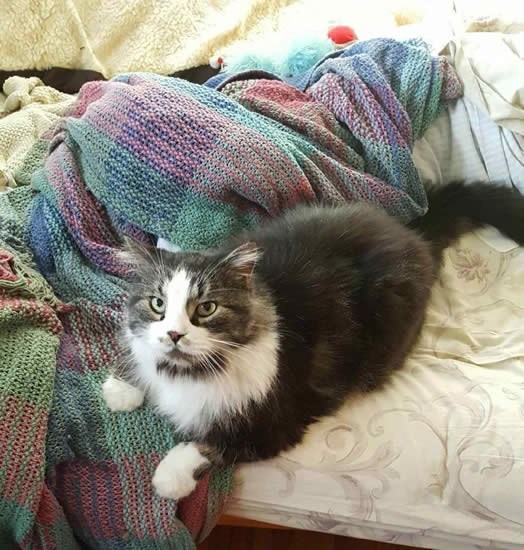 THORSIE HAS BEEN ADOPTED!
Thorsie
Color: DMH Dark Gray Tabby & White (with a little gray moustache)
Age: Born Approx. July 14, 2007
Gender: Neutered male
History:
Thorsie was living in a backyard shed for several years, cared for by the homeowner. He had food and shelter but wanted friendship too. He knew he could find that in the house and never gave up asking to be let in. Like so many little strays who once had a home, he was lonely. One day, Thorsie's gentleman-friend decided that was it - his little outside guest needed a better life. When he couldn't convince others in the home to let the little guy come in, the Last Chance Cat Ranch was contacted. We are grateful to people like Thorsie's friend who was willing to help by advocating for a vulnerable little homeless kitty.
Personality:
Thorsie is a people-person! He waited a long time to be in someone's arms. He clearly wants a deep relationship, willing to do whatever it takes to keep up his end of the bargain. Head-butting is his thing! Foster mom puts him on her lap, holds him under his front legs and gently bounces him on his back legs, singing softly, just like you would with a baby. Thorsie loves it - he'll agree to anything to be the centre of someone's world. Don't even think about sleeping alone...
Thorsie (foreground) with some of his foster-friends: