Theo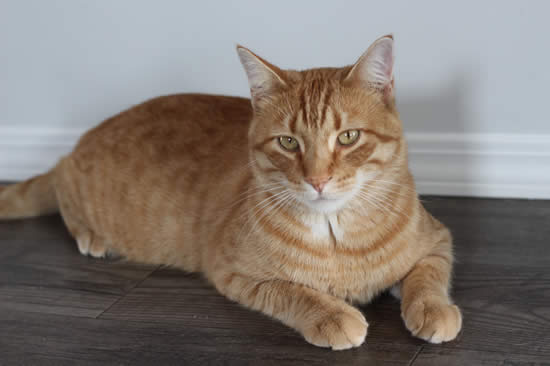 Adopted!
Theo
Color: DSH Orange Tabby (mackerel pattern), white chin and throat
Age: Born approx. July 2014
Gender: Neutered Male
History:
Theo was a stray for a few months on Leaside Avenue in Lethbridge. He was eventually accepted into rescue but he needs a foster home (or adoptive home). Theo is completely vetted and micro-chipped.
Personality:
Orange tabbies are known for their sweet and attention-seeking personalities. This would describe Theo perfectly; however, he's not pushy. He will wait patiently until you have time for him. He's reserved in his current situation - but that's more about having to share space with several cats. He would love to be in a less crowded home but, at the same time, he's coping well. He gets along well with other cats, it's just that he'd like to have just a little more one-on-one with a human friend. It's impossible to say why a gentle boy like Theo would have been abandoned but then again, we ask ourselves that same question on a daily basis! Clearly Theo will be a wonderful little friend for the next family that understands the joy of a lifetime relationship with their cat. His manners are perfect.