Starlite and Plaides (siblings)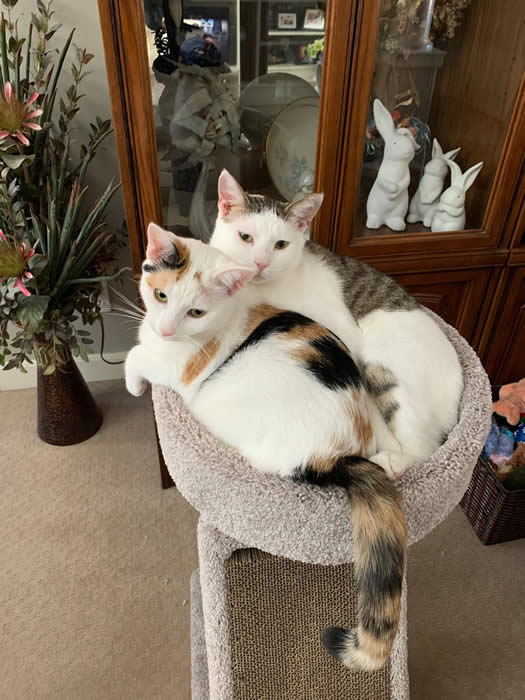 ADOPTION PENDING!
Starlite (calico) and Plaides (white and tabby)
Color: Starlite - DSH Calico; Plaides - DSH White & Tabby
Age: Born February 24, 2019
Gender: Spayed Female, Neutered Male, both microchipped
History:
Starlite and Plaides were kittens born to a mother cat who was part of a large number of cats and kittens dropped off at a welding shop on Broxburn Road. The situation was quickly getting out of control and LCCR was asked for help. They took all of them. Starlite and Plaides were transferred to the PAW Society. They are wonderful little cats and lucky to have been rescued. They are currently on a trial adoption, together.