Sirocco and Zephyr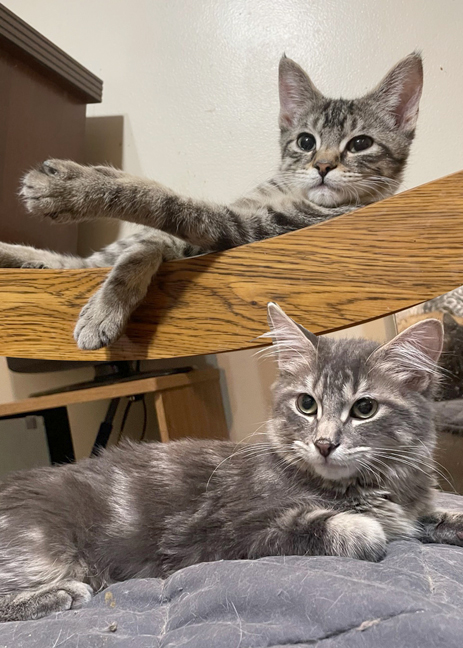 Sirocco (left)
Colour: DMH Gray Tabby with white
Born: June 4, 2022
Gender: Neutered Male, micro-chipped
Zephyr (right)
Colour: DSH Dark Gray Tabby with white
Born: June 4, 2022
Gender: Neutered Male, microchipped
History:
One of our foster providers received a phone call in early June from a person who had a very ill mother cat. The little mom had given birth just a couple of days prior and was too sick to nurse her four babies. It turns out she had sepsis due to a retained fetus and required extensive surgery and follow-up care in order to survive. She recovered and stayed with her family. Her human had been struggling with the kittens' care so our wonderful foster mom took them on and they became part of the PAW family. It is very challenging for anyone to keep days-old kittens alive and, alas, two passed away. Zephyr's and Sirocco's lives continued to hang in the balance and were measured day by day, sometimes hour by hour. Zephyr was smaller (and still is) than his brother and required extra feedings as he wasn't able to take in as much milk replacer as his brother. There were many (almost completely) sleepless nights for foster mom but, she says, it was well worth it. The kittens were monitored by our veterinarian all along and have now received two sets of vaccines. We are so very proud of the little fellows and grateful to our dedicated foster family.
We would like to see the brothers find a home together; however, we would consider letting them be adopted separately.
Personalities:
The 'littles' are pretty much on the same wave length. They are gentle and curious and love to play and cuddle with each other. Perhaps you can imagine how very entertaining they are to watch? Because of being handled extensively, they are well socialized and confident. They also have the opportunity to play with and learn from other cats and kittens in their foster home. This is very important to an orphaned kitten's physical and emotional wellbeing as teaching a kitten how to be a cat is usually the job of their mother. Suffice it to say, they are having the time of their lives! They eat both canned food and dry. We kept them on Kitten Replacement Formula until they were almost three months old as we felt the extra nutrition would be beneficial.
If you are interested in either or both, you are welcome to fill out an inquiry here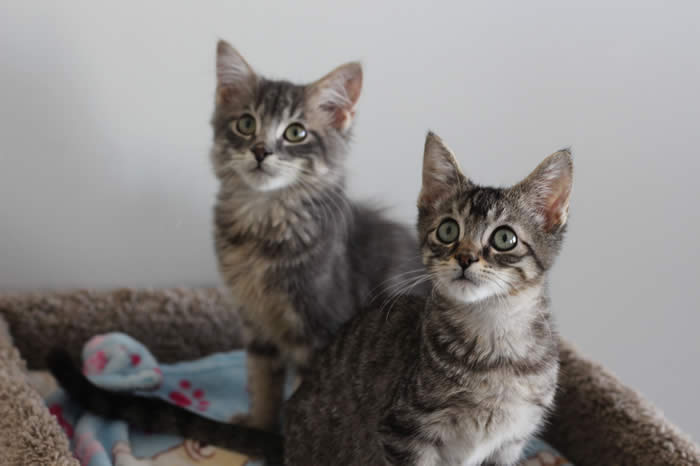 October 14, 2022
Sirocco, Oct 14/22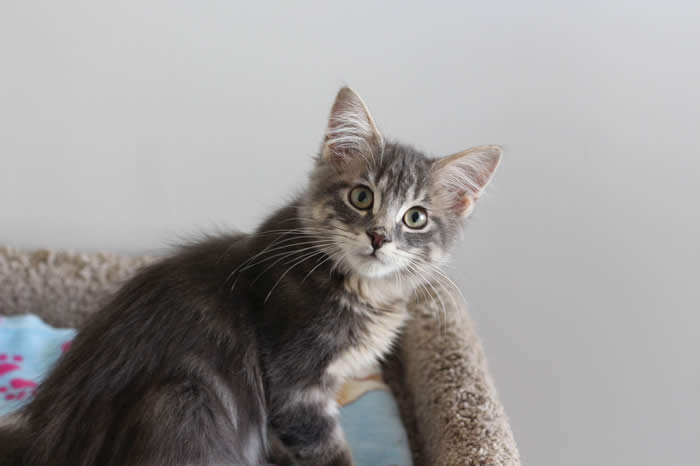 Zephyr, Oct 14/22: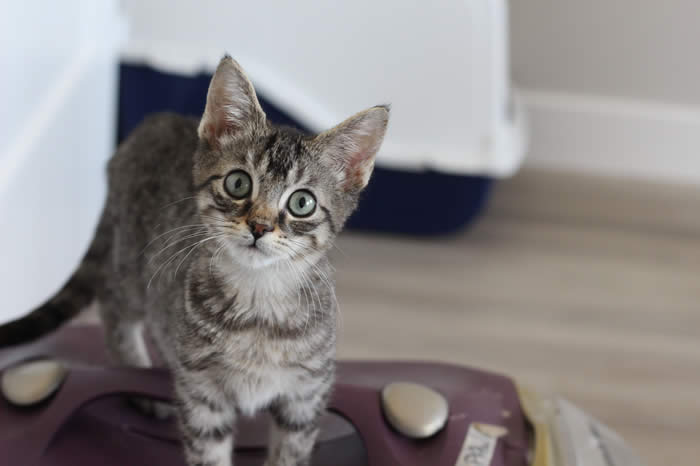 Younger selves, Sept 2/22: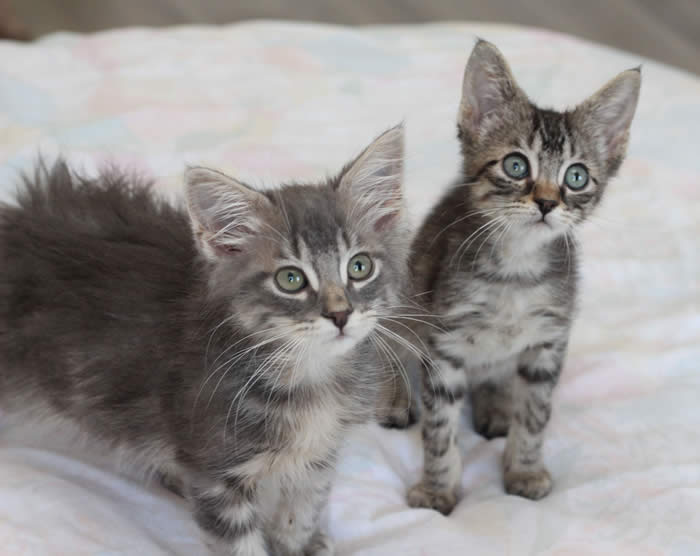 Zephyr: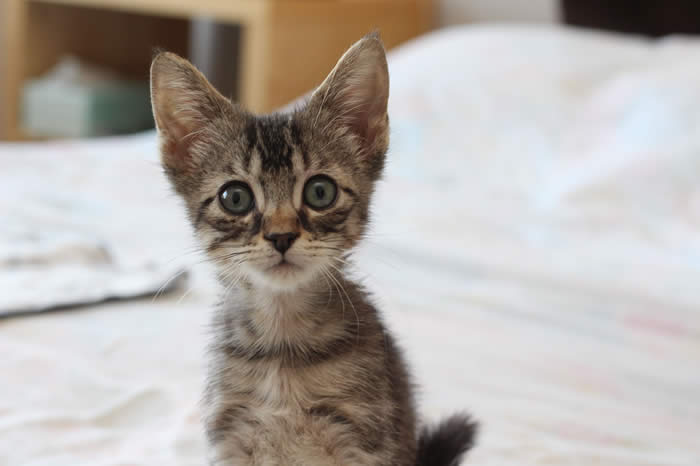 Sirocco: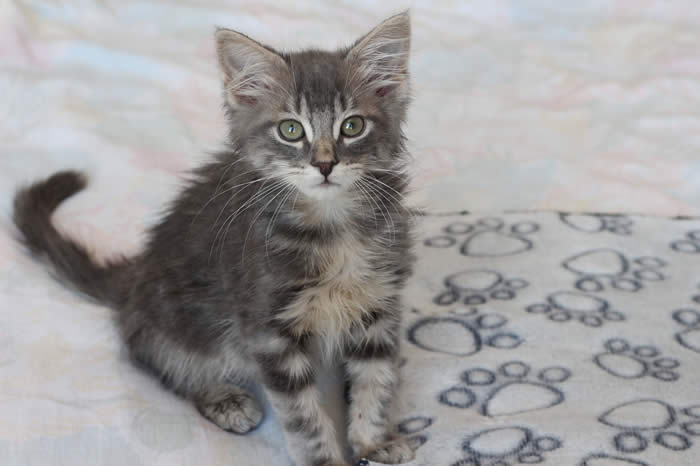 Zephyr: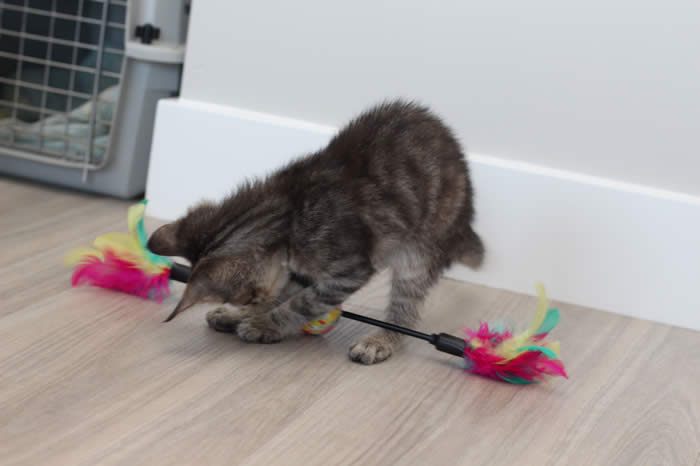 When they were almost a couple of months (July 29/22)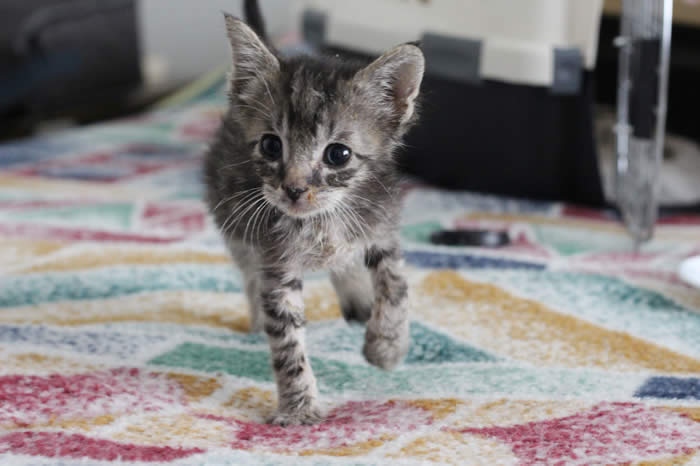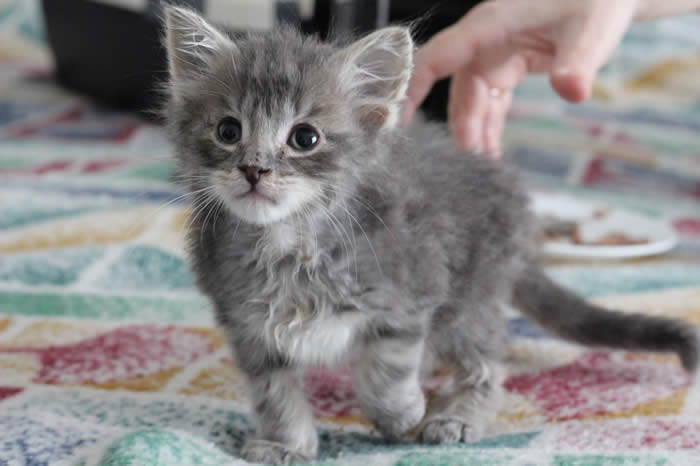 Even younger: