Simon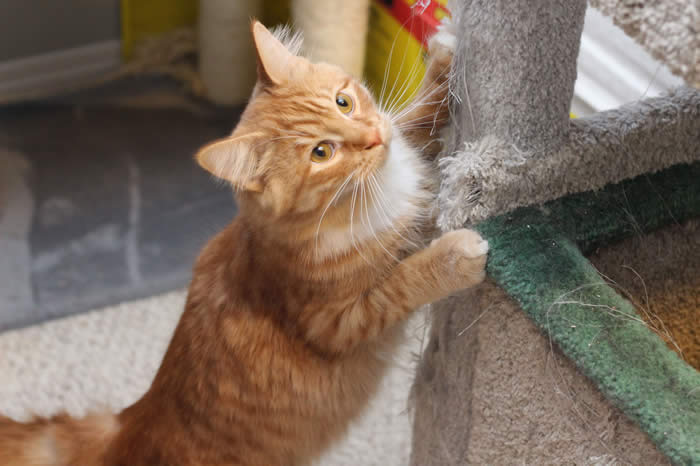 ADOPTED!
Simon
Colour: DMH Orange
Born: Approx. June 15, 2021
Gender: Neutered Male, microchipped
History:
Simon came from a town in southern Alberta where he had been left behind when his people moved away. A neighbour took him in; however, she had to move into assisted living. A friend then took on his care for a few months but decided her young visitor needed more freedom (he was kept in a kennel for periods throughout the day). She contacted LCCR who then contacted us. We had just had a new foster home come on board - Simon's lucky day!
Personality:
We are at the beginning stages of getting to know Simon but immediately his foster family had wonderful things to say about their friendly, temporary guest: "He purrs and loves to cuddle.Very sweet kitty." He's a busy little fellow too - very playful and active, as befits a cat his age. He is living with a resident cat, Fortune (adopted from PAW several years ago), and is trying very his best to become his friend. His foster family feels it's only a matter of time before Fortune gives in. We will continue to update as we receive more information.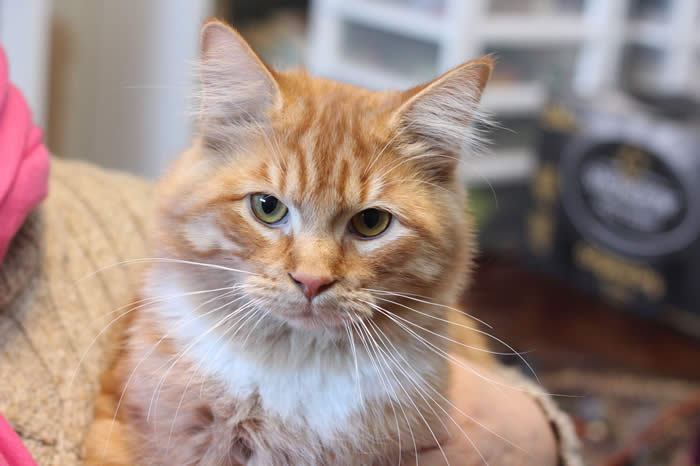 Just chillin', loves to watch tv, especially if he sees birds: