Silver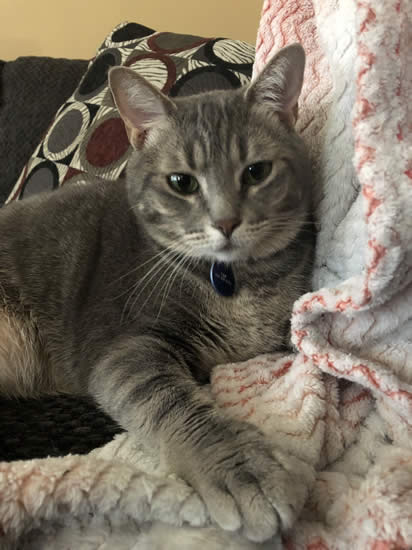 Adoption Finalized!
Silver
Color: DSH Light Gray Tabby (micro-chipped)
Age: Born September, 2015
Gender: Spayed Female
History:
Silver was an owner-surrender by a family who was moving east and unable to take her with them. She hadn't been spayed while in their care, but was kept indoors for the most part. She'd had one litter of kittens. The family had three children (ages 8 to 14), although Silver's "person" was the fourteen year old daughter who was sad about leaving her cat behind.
Personality:
Silver has a lively little personality. "A sweet girl" who likes to sit on the back of the couch and nuzzle her foster mom's head. She loves her toys, especially ones she can get to move. There are two little girls in the foster home and Silver is learning that children can be fun too. Apparently she wasn't always treated gently in her previous home. But foster mom says she's come a long way. Silver was allowed to adapt to the abrupt change in her life on her own time and in her own way. It's paid off - she's doing great! She was slowly integrated with the two resident cats and one day everything just clicked - everyone accepted each other. In fact, Silver has become good friends with one of them Neville, see below. Considering she had never lived with other cats, she's done exceptionally well. She did live with a large dog previously but it's important to note that cats have to get to know dogs on an individual basis. Like most cats, she likes to perch, so would enjoy a tall piece of cat furniture or a way to get up high. She loves canned food, something new for her.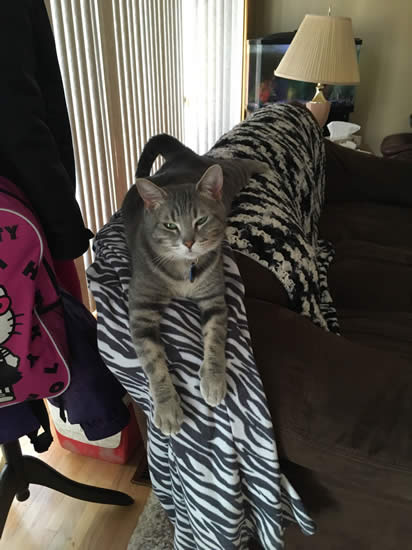 Here's Silver (right) in her foster home with one of the resident cats, Neville, once a PAW kitty too: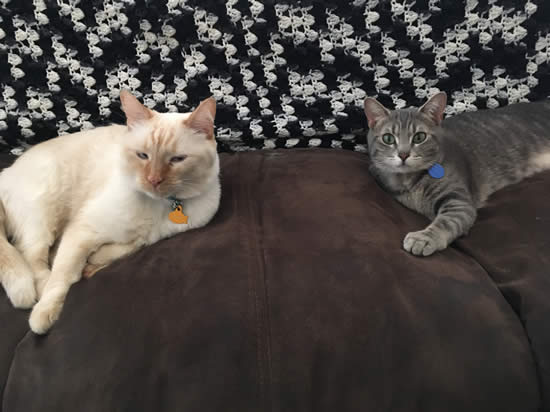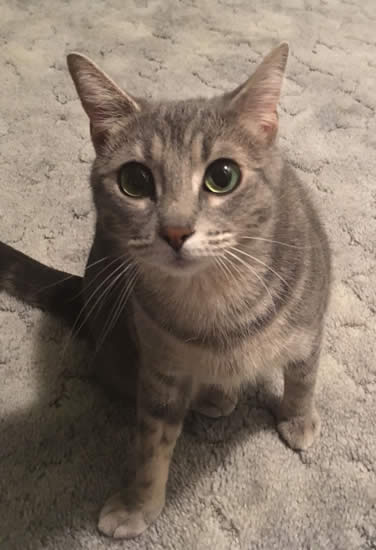 That tent/tunnel looks like fun: