Riley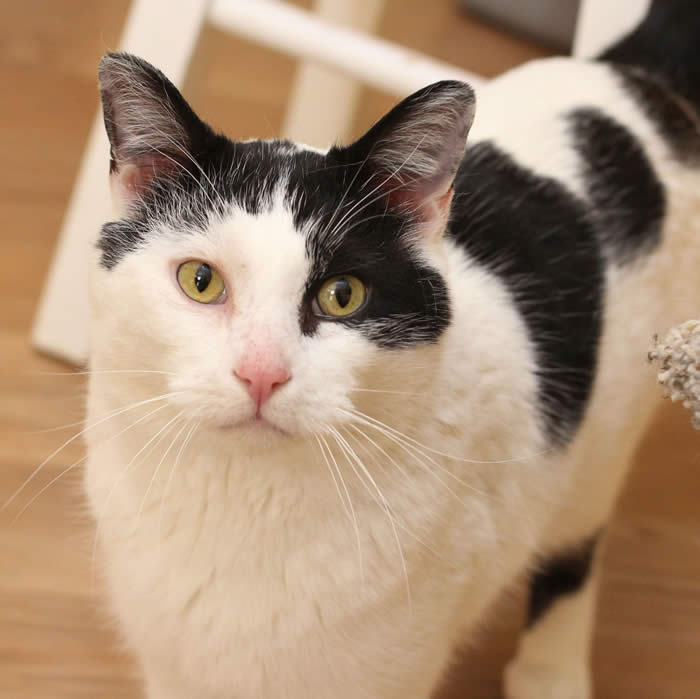 Riley
Color: DSH White & Black
Age: Born Approx. February 16, 2019
Gender: Neutered Male (micro-chipped)
History:
Riley was being fed by a family on their front deck for a few weeks before they decided that he had better come inside. This was just prior to the weather turning beastly cold in early February, 2021. At that point, he was presenting as quite shy and would run if he saw her...but not far. She was quite sure he was socialized but had simply become wary of people. Nevertheless, he had to be trapped. Unfortunately he has remained unclaimed.
Personality:
It didn't take long for Riley to relax and begin to establish a relationship with his foster family. They are slowly introducing him to their cat family and so far, so good. We will update when we learn more about his personality but he is certainly a very nice boy and eager for friendship with his new human foster family.
If you have more questions, please submit an inquiry here.