Rika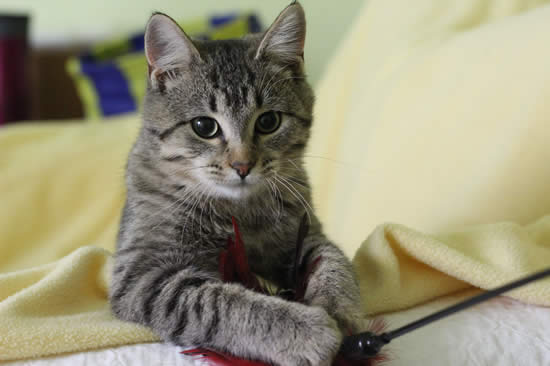 Adopted!
Rika
Color: DSH Spotted Brown Tabby
Age: Born approx. April 25, 2015
Gender: Spayed Female
History:
Young Rika (new name) was homeless, living off hand-outs and sleeping in a tree in a mobile home park in a town outside of Lethbridge. Poor baby! But thanks to a couple of people who could not ignore her situation, she was brought indoors and is now safe in a PAW foster home. Clearly she'd had a home before she was found, but like so many young cats and for reasons we won't ever know, she was either lost or abandoned. She's been health-checked, vaccinated and spayed - doing very well.
Personality:
You can cancel your cable 'cause Rika is her own little bundle when it comes to entertainment! She's a busy girl and a ton of fun. Up high, down low, she makes up her own adventures with any prop available! She's a well adjusted little house-cat now and gets along with other kitties. A playful buddy would be great for her. But after an energetic day, Rika is an absolute cuddle-bug. "She's a real sweetie" says her foster mom and loves to curl up in her arms in the evenings and watch TV.