Rika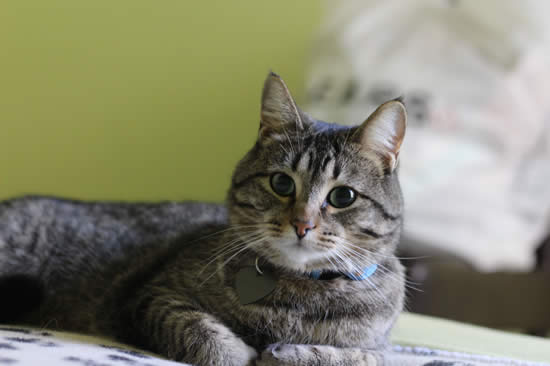 ADOPTED!
Rika
Color: DSH Spotted Brown Tabby
Age: Born approx. April 25, 2015
Gender: Spayed Female
History:
Rika was rescued in the fall of 2015. She had been living off hand-outs and sleeping in a tree in a mobile home park in a town outside of Lethbridge. She was safely settled into a PAW foster home and, from there, was soon adopted. Sadly, she was returned in late October, 2017, due to a change in her family's circumstances.
Personality:
Rika is a "wonderful cat" said a family member from her first adoptive home. She easily accepts new people, likely due to her healthy curiosity about...well, just about everything! What this means is she is a smart little lady! She likes to carry on a conversation and to be fussed over with gentle petting. She is now back with her original foster mom and things are going very well, despite her little world being turned upside down. She even remembered her old favourite spots - on top of the kitchen cabinets and the bay windowsill in the living room. Rika enjoys life and and makes up her own adventures. She's a well adjusted little cat and gets along with other kitties. She lived with one other cat in her first adoptive home and shares her foster home with four. After an energetic day, Rika likes to cuddle. "She's a real sweetie" says her foster mom about Rika and loves to curl up in her human's arms in the evenings and watch TV.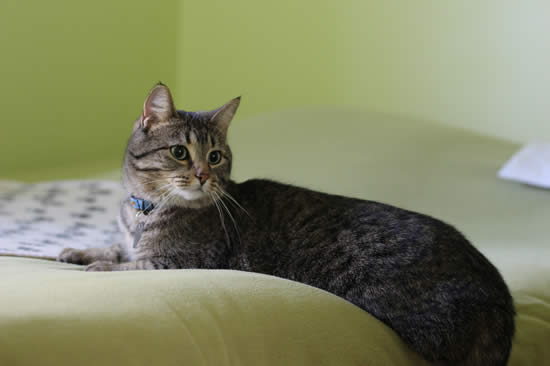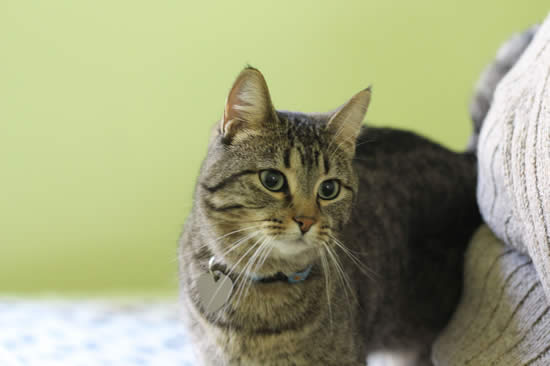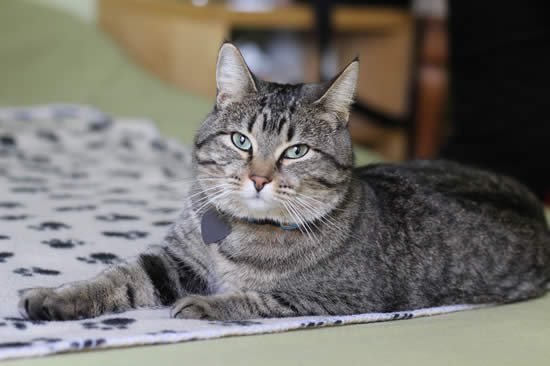 Rika's baby picture: