Percival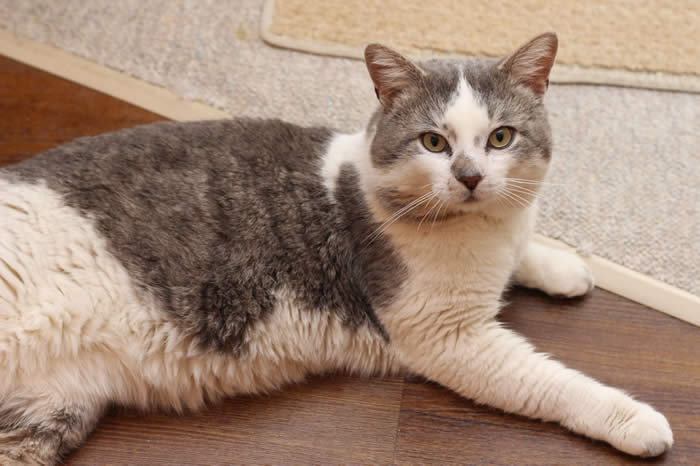 ADOPTED!
Percival
Colour: DSH White and Gray
Born Approx: October 5, 2020
Gender: Neutered Male (microchipped)
History:
Percival (new name) had been coming to a community cat feeding station for some months, frequently but not regularly. Far too friendly not to have had a home, he nonetheless had the shaggy, unkempt appearance of a cat who had been living outside. No sign was found that he had been advertised as lost. Negative for FIV and FELV.
Personality:
We've learned a great deal about Percival during his time in foster-care (that is, after all, is part of what foster-care is about). For one thing, he loves people. He showed it before he was captured (that's how we knew he was nowhere near to being feral) and he's shown it since. While living outside, he never lost his trust - indeed, his love - of people, even strangers. When he sees his foster-guardian, he gives a long, rumbling greeting and hurries over for pets, often rolling onto his back for chest-rubs. The idea that someone could be mean to him just doesn't occur to Percival.
He was easy to integrate in his foster-home. He was largely indifferent to the resident cats, but soon developed a friendship with one of them. The funny thing is, that cat had likely never known other cats before. Percy won her over. Now, they play chase all the time together. We think that if Perce meets another cat who shows an interest in having a playmate, Percy will respond in kind.
He loves to have fun, does Percival. Watch him fight the string-toy or bounce after a fuzzy mouse. Once he gets to where it is, though, he may take off after a completely different toy. It's all fun to Perce. If you have a tunnel, he'll love that, too: outside and jumping at a toy inside, or inside and jumping at one that's outside. But then, play-time is over and he's looking for a chest-rub or, better yet, a chin-rub.
Percival's a big, loveable fellow, and just a little clumsy. He's not awkward, really, he just wants to get somewhere fast and doesn't really worry about what's on the route there. Or maybe he's playing and is too interested in the toy to care about his surroundings. Here he comes now, tumbling over the carpet. Not to worry, there's something fun to look at under a table…
There isn't a cat quite like Percival: fun and funny, active and easy-going, a human's best pal.
The morning of his rescue: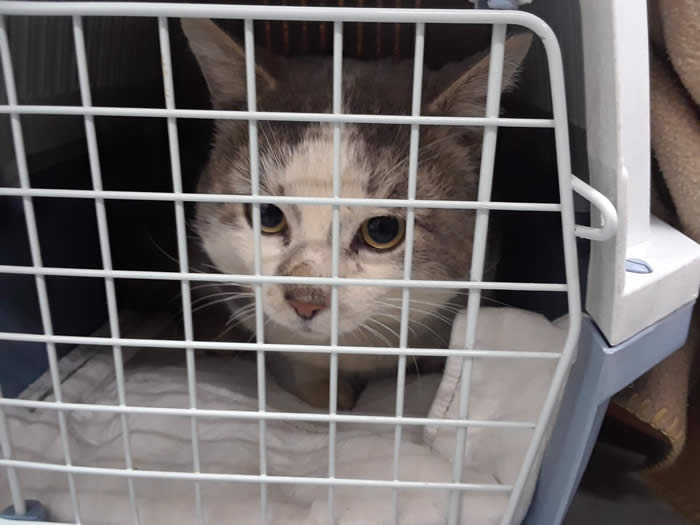 Later that night after vetting: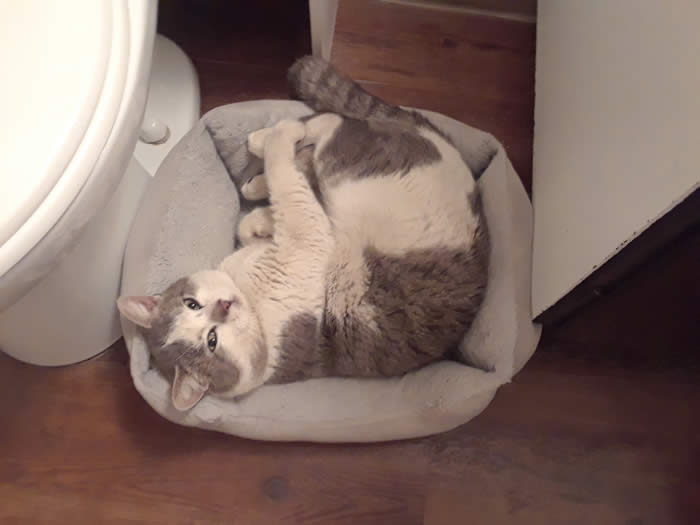 Three weeks later: