Bisto(left) & Oleo (right)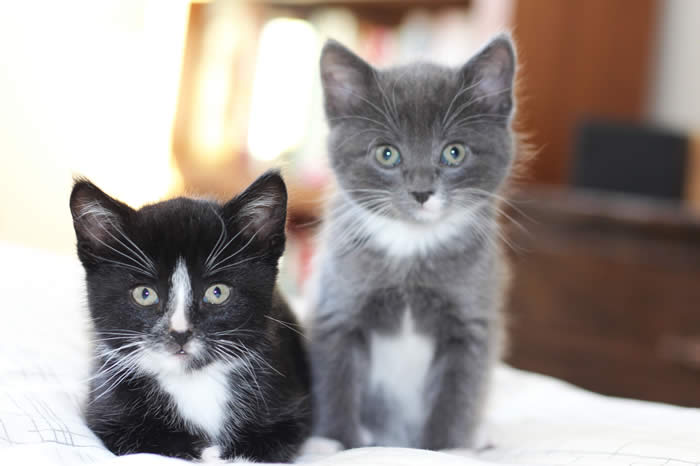 ADOPTED!
Oleo
Colour: Grey and White with faint tabby stripes
Age: Born Approx. Sept. 25, 2020
Gender: Male
Bisto
Colour: Black and White
Age: Born Approx. Sept. 25, 2020
Gender: Male
NOTE: The two little fellows will receive their first vaccinations and veterinary check in early December and, following that, will be ready for adoption. They will require a booster vaccination four weeks later which will be done by PAW if they are still in PAW's care. The adoption fee ($225 each) will cover their neuter surgery when they are approaching six months of age. PAW will make the arrangements for neutering at our primary clinic.
History:
A call came in to PAW about two kittens who had been found under a car's hood after the automobile had travelled about the town all morning. No one could determine where the babies had first hitched a ride, and there was no hope of finding their mother. The person who found them estimated their age at two weeks, but she didn't know what to do with them. The kittens were accepted into the Society and installed in a foster-home.
Personality:
What an adventure for cat and human alike! With later evidence, the two kittens, named Oleo and Bisto, were believed to be at least three weeks old, possibly four, but they were tiny! Inadvertently deprived of their mum at such an early age meant that they had lost their natural teacher, so there was much for them to learn.
Strangely, though the pair are clearly brothers, Oleo seemed at first the more advanced. He mastered the litter-box almost right away, while Bisto lagged a bit. This, however, was remedied by a change in litter, and by the kitten watching his brother. As well Oleo, though offered syringe-fed milk-replacement, preferred a mixture of that with solid (soft) food. Bisto took in much more by syringe. Soon, though, the two were eating mounds of solid food, and their litter-box habits have remained excellent. Bisto even showed Oleo a thing or two, such as how to descend stairs.
Since their first weeks in foster-care, the kittens have progressed very well indeed. They attempted grooming early on, and, though their faces initially needing washing by the human, Oleo and Bisto now keep themselves clean. Their personalities have started to emerge and diverge. Both were quick to trust their foster-guardian, though Oleo has been a little more clingy than his sibling. As well, when a new human came to visit them, Bisto accepted the attention, while Oleo was more shy. The latter, on the other hand, likes to jump and take physical risks that Bisto won't.
These two love spending time with each other, curled up together when sleeping, chasing and wrestling when awake. Climbing, leaping and running are their natural waking state. They are curious about everything, and not timid when meeting the resident adult cats. This pair won't always be adorable kittens, but they will always be adorable cats, loving and trusting, and PAW wants to find them a permanent home where they will always be together.
Pictures taken November 14, 2020: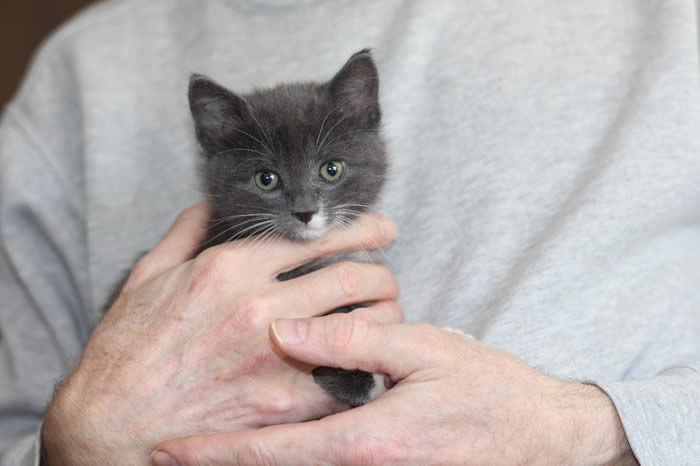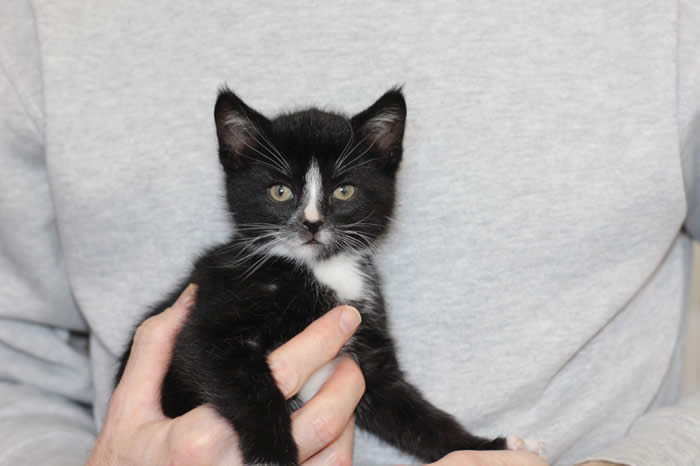 I give up!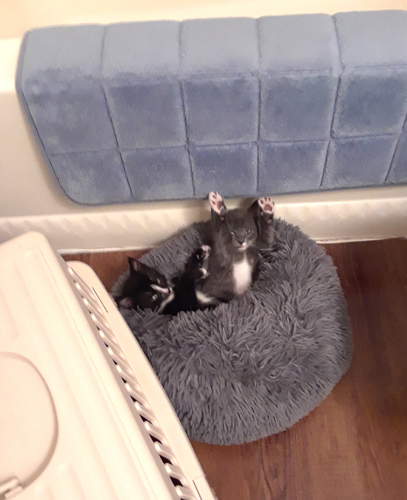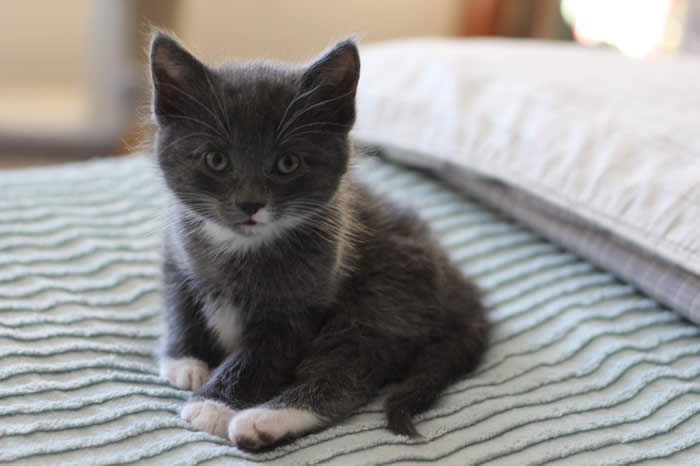 Toe beans!