Mindy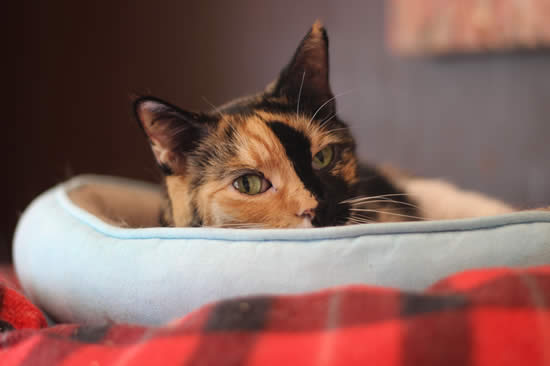 ADOPTED!
Mindy
Color: DSH Tortoiseshell & white
Age: Born approx. April 11, 2004
Gender: Spayed Female
History:
Mindy was an owner-surrender to Last Chance Cat Ranch in early 2019, due to her owner's death. She is a senior, enjoying the best years of a cat's life.
Personality:
It's not easy adjusting to change, especially when you're a senior, used to things being quiet and predictable. Mindy, a pretty little tortoiseshell and white lady-cat, is sixteen, and hadn't had feline roommates for a very long time, if ever. Her human passed away and she had to re-start life in a strange new world. Her foster-home is safe and the people affectionate, but when she arrived, there were many cats Mindy didn't know. For a few months, she was picked on by some of the toughies and stayed hidden away under the sofa. Of course, her relationship with people was never in question and when the coast was clear, she would steal out from her hiding spot to her foster mom's lap. And then a marvelous thing happened - this sensitive and intelligent girl began to adapt. And now - well....what a difference a year can make! Mindy is out and about all the time and very active! She asks for pets and attention whenever she feels the need.
However, once again, change is in the air. Mindy's foster family is moving away in the fall of 2020 so she needs somewhere to go as soon as possible - we would even consider a permanent foster-home placement (a perma-foster home would have to be in Lethbridge, Alberta, or the immediate area). She is in good health and had a dental done in the late spring of 2020. Her spirits are robust and we've seen how great she is at adapting, but her deepest desire is to have her very own person. Could that be you? Giving Mindy a permanent home would be the one change she'd find very easy to take and the last one we hope she ever has to make.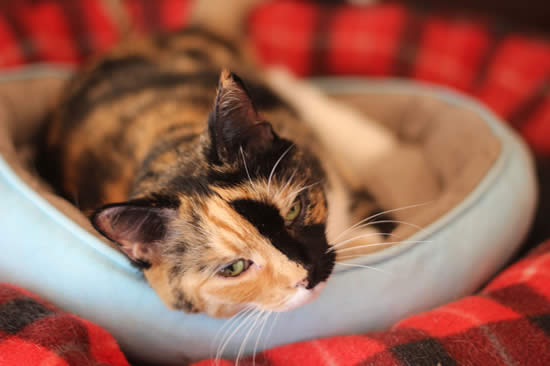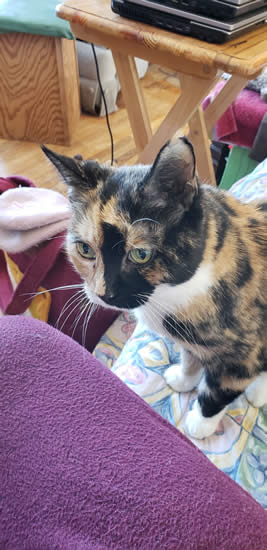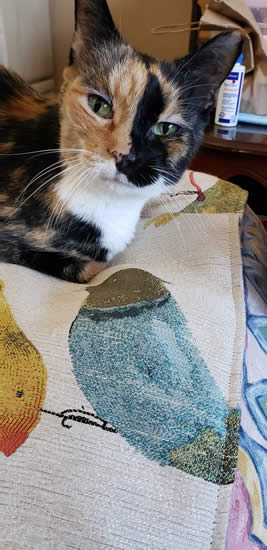 .