Mellow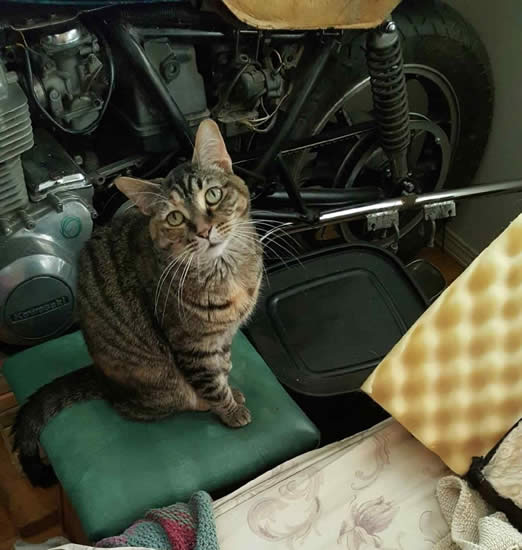 Mellow
Color: DSH Brown Tabby
Age: Born Approx. February, 2014
Gender: Spayed female
History:
Mellow and her sister, Yellow, were rescued from an abandoned construction site in west Lethbridge in mid 2014. Yellow was subsequently transferred to a rescue group in Calgary and Mellow was transferred to the PAW Society in early 2017.
Personality:
Mellow: well-named! But she'll stick up for herself if necessary. She lives with several foster cats, a few too many she'd likely tell you. But she's actually quite tolerant of her cat roommates, friends with two in particular. She also has affection for the very elderly resident labrador retriever, rubbing up against him when she feels he needs a hug. The old deaf and blind fellow appreciates all the loving he can get! But that's not the only one to be on the receiving end of her comforting ways. She likes to sleep, at bedtime, snuggled up closely to her person, sometimes on the bed pillow. Mellow is a very loving little cat and shows her love in an easy-going manner. Foster mom says "sweet and affectionate" Mellow also appreciates a nice clean litter box and will wait patiently for it to be scooped before she hops in. As you can see above, Mellow looks on with encouragement when foster mom's son tinkers with his motorcycle. Common knowledge about tabby cats is "Tabby cats are cute, sharp and very intelligent. Although other cats are also intelligent, these cats learn to live well with humans and enjoy their lives," a theory that certainly applies to this little girl.
You are welcome to fill out an Adoption inquiry here.
Mellow and two of her bed-buddies (Cher, orange; Kermode, white)