Nicolas(left) & Isabella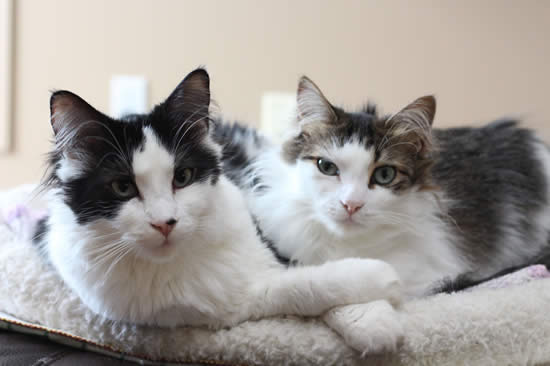 BONDED PAIR
Isabella (Izzy)
Colour: DMH white with black-brown tabby patches (micro-chipped)
Ages: Born approximately June 1, 2016
Gender: Spayed female
Nicolas (Nic)
Colour: DMH white and black (micro-chipped)
Age: Born approximately June 1, 2016
Gender: Neutered Male
History:
As tiny kittens, these two were part of a large rescue by the Last Chance Cat Ranch in early July 2016. All of the kittens in the group were malnourished and had medical issues like sneezing and ear mites. Orphaned kittens are often dealing with things of this neglectful nature. Proper oversight, vetting and good food were provided and Isabella and Nicolas recovered well. They were transferred into the care of the PAW Society when they were about three months of age.
It is not without careful consideration that we designate two cats as being a 'bonded pair'. It can take longer to find a home for two; however, for these two siblings, we feel strongly that keeping them together is in their best interests. They are completely in-sync with each other. If Izzy cannot find Nic, she goes looking. They sleep together if they can fit on the same piece of cat furniture. They groom each other. You won't find two nicer young cats and what better way for cats to transition to a new home than with a best friend. The bonded pair adoption fee is $180 each.
Personalities: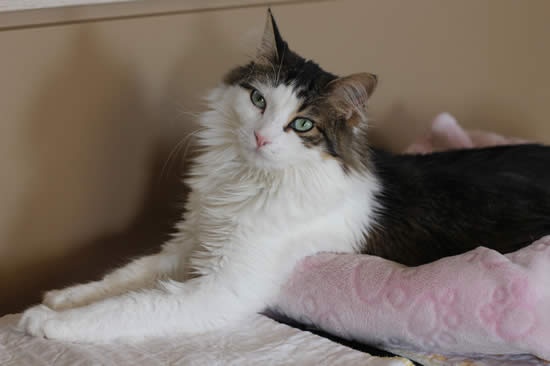 Isabella (Izzy), in human form would be a first responder. She's curious about everything, especially noises. Over the winter, someone was using a loud piece of equipment to blow snow off the front step of their foster home. The two-some scurried to the door as fast as they could, peering through the side window, to see what the heck was going on out there. Izzy love-love-loves to lie on a lap and will stay for an extended length of time. She does well with the cats in her foster home although sometimes likes to stir the pot to liven things up a bit. She lives companionably with a small dog. Her favourite feline friend is her brother and when she's not on someone's lap, she can be found playing or napping with him. She has a good appetite, often eating at the same time out of the same bowl as Nic. They share a "what's yours is mine" kind of attitude.
____________________________________________________________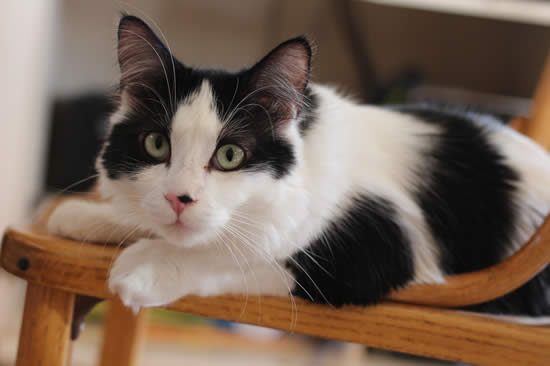 Nicolas (Nic) is just as affectionate as his sister, extraordinarily even-tempered and happy go lucky. If he had a t-shirt it would say Life is Good. He too is basically fearless (except both are a little wary of strangers). If you are trying to get him to move, his first line of defense is to flop down and turn into a wet noodle. He enjoys playing with balls and springs (which can later be found in water bowls and litter boxes) and racing around with his sister and Peggy. Nicolas asks to be picked up, s-t-r-e-t-c-h-ing as high as he can when you lift him under his front legs. Once he's in your arms, he curls into you for a good cuddle and is completely comfortable being held like a baby. He'll hug you with his front legs, rub his cheek against yours and go for a ride on your shoulders...if you can handle the weight of him. He's gentle and doesn't use his claws except for the scratching post.
If you would like adoption information about these two lovely cats, you are welcome to send an inquiry here.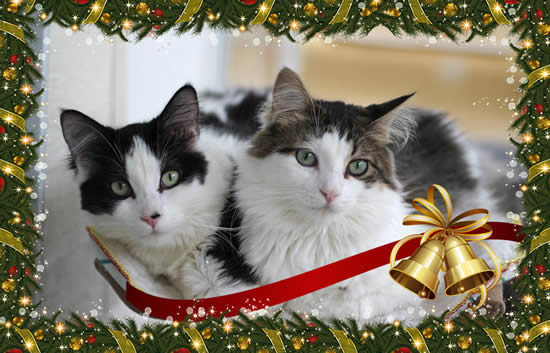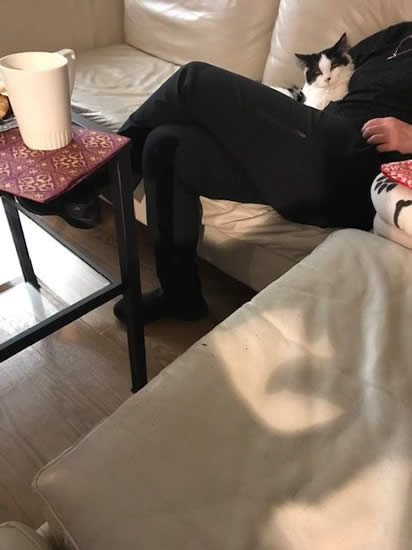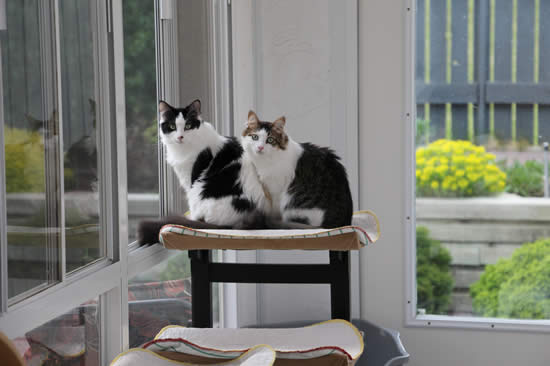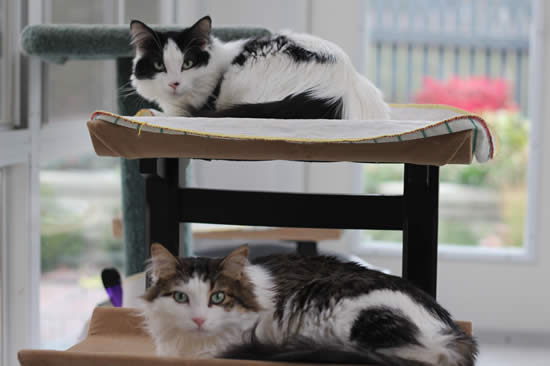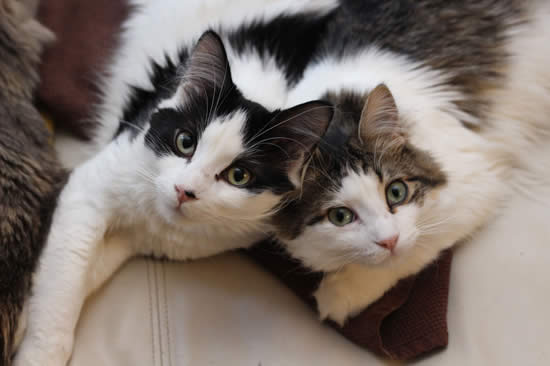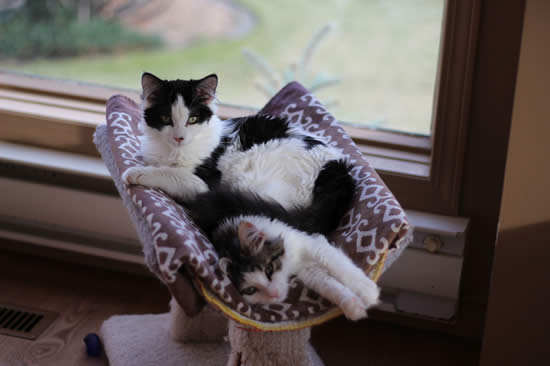 Isabella (at a younger age):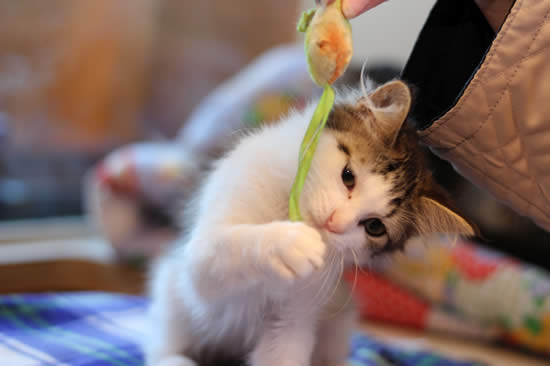 Nicolas (at a younger age):