Kittens
(all orphaned)
Adah:
Tucker: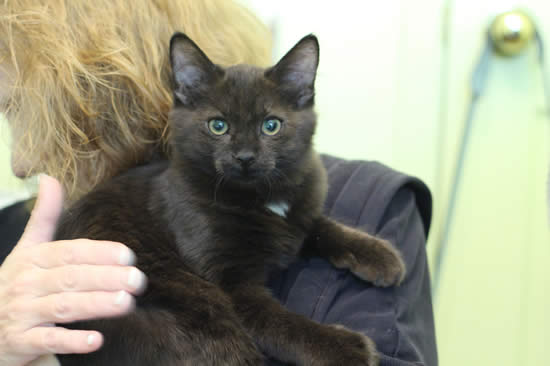 Li'l Lady: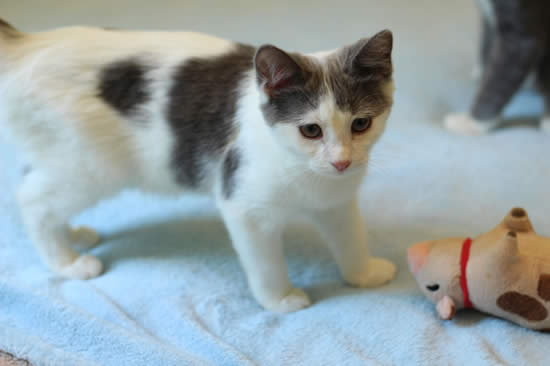 Harold: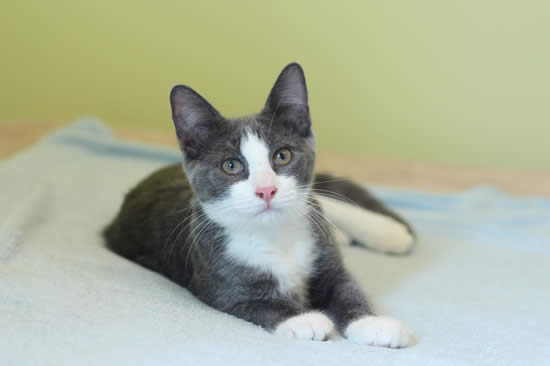 Buddy: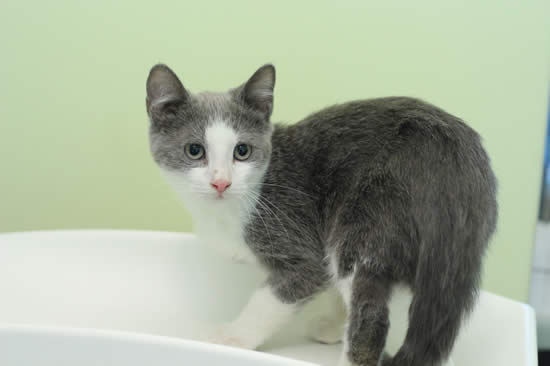 These little kittens were orphaned due to various reasons (see below) but were lucky enough to be placed with a nursing mom (Miss Mew) who had lost her own kittens through an unsuccessful caesarian section. The person who was caring for the mother cat contacted PAW explaining Miss Mew's condition and that she could take on some orphaned kittens. Giving Miss Mew the opportunity to mother these little orphans helped her both physically and emotionally. She was a superb mom to every one of her little adopted charges.
Adah came from a managed feral colony on her second day of life. Two of the three in her litter had perished and we made the decision to remove Adah before that became her fate as well. It seemed that their young mom (who was new to the colony) was too inexperienced to cope with caring for kittens. Efforts are being made to trap the little mom and have her spayed.
Harold, Li'l Lady and Buddy were found in an abandoned dump truck after it had been moved. Sadly, efforts to locate their mom were unsuccessful. They were in good condition.
Tucker was born to a little mother cat who didn't have enough milk to feed all her babies.
Adah
Color: DSH White & Black
Born: April 27, 2018
Gender: Female
Tucker
Colour: DMH Black
Born: April 17, 2018
Gender: Male
Li'l Lady
(sibling of Harold & Buddy)
Colour: DSH White & Gray
Born: April 25, 2018
Gender: Female
Harold
(sibling of Buddy & Li'l Lady)
Color: DSH Gray and White
Born: April 25, 2018
Gender: Male
Buddy
(sibling of Harold & Lil'l Lady)
Colour: DSH Gray and White
Born: April 25, 2018
Gender: Male