Iris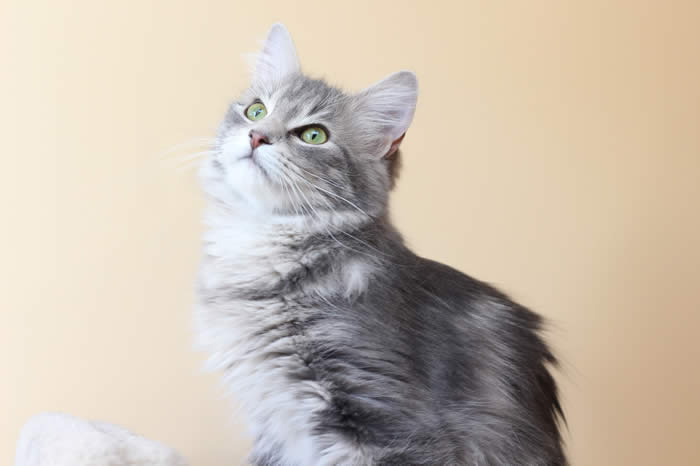 ADOPTED!
Iris
Colour: DMH - Soft Gray Tabby with some white, floofy tail
Born: Approx. July 1, 2021
Gender: Female (spay date May 10/22)
History:
Iris was apparently taken in as a stray by an individual but for unknown reasons was then given away a couple of times until the last person moved and couldn't find anyone to take her.
Personality:
We have discovered some important things about Iris - she is very lovable and enjoys being cuddled in her human's arms. She was just a baby herself when she came into the PAW Society on February 3, 2022, but it was revealed via ultrasound that she was pregnant with two kittens. She gave birth on February 27, 2022, to two little females (originally we thought one was a male). She has since been double vaccinated and is awaiting her spay date on May 10th. Iris is adorable on every level! She did an excellent job of raising her two babes and even enjoyed playing with them. Oddly, the kittens weaned themselves at eight weeks of age, even though Iris still had milk. They were very advanced little tikes and were quickly adopted. Back to Iris. She has a strong play-drive and very much enjoys interactive play with a person. She also likes the company of other cats after a little get-to-know-you period. We feel she would do well with gentle children - a great little family cat.