Imogen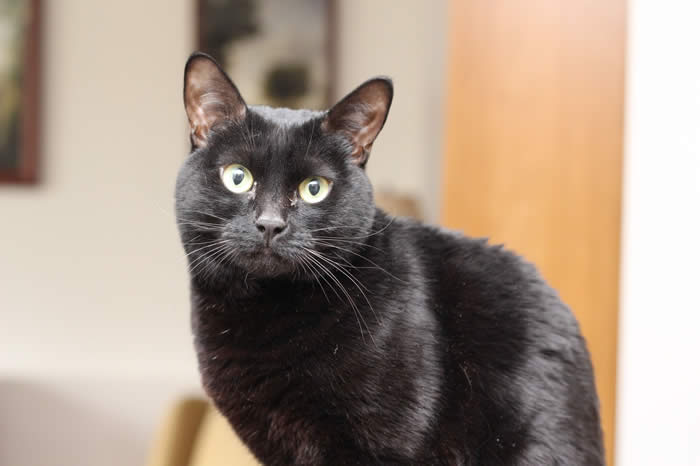 ADOPTED!
Imogen
Colour: DSH Black
Born Approx: February 9, 2020 (+/-)
Gender: Spayed female (microchipped)

History:
Imogen (new name) was abandoned when her people moved away. Fortunately, the manager of the building where she lived is cat friendly and contacted PAW. A foster-home just that week had one of its charges adopted; a spot was open, and Imogen slipped in.

Personality:
We've learned a lot about Imogen since she has come into PAW. Initially, she was, naturally enough, frightened and confused. But she quickly came to appreciate that the humans around her were friendly and helpful, and that made her transition to a new residence rapid. In fact, in a supportive, safe environment, Imogen rather likes meeting people. Though not a lap-cat (yet), she enjoys attention, rubbing up against her person and letting him know that it's time for some affection to be shown.

She was slow to start playing; we don 't know if that was because of her new situation or because she'd not been played with before. But she has taken to it, battling a string-toy and chasing the red dot. And she'll play by herself, especially liking something she can slide about on a floor.

Imogen probably hadn 't met other cats before she came into PAW. She didn't like sharing her world with fellow felines at first but, as is the way with cats, she adapted. At first, she wouldn't go near her roommates; then she would rush by them; eventually she would just hiss; now, we rarely hear even that. She hasn't made any friends among the other cats, but we're not ruling it out.

Healthy and fit, with silky fur; neither clingy nor aloof; friendly with a sense of humour, adaptable but preferring her routine - Imogen would be an excellent companion.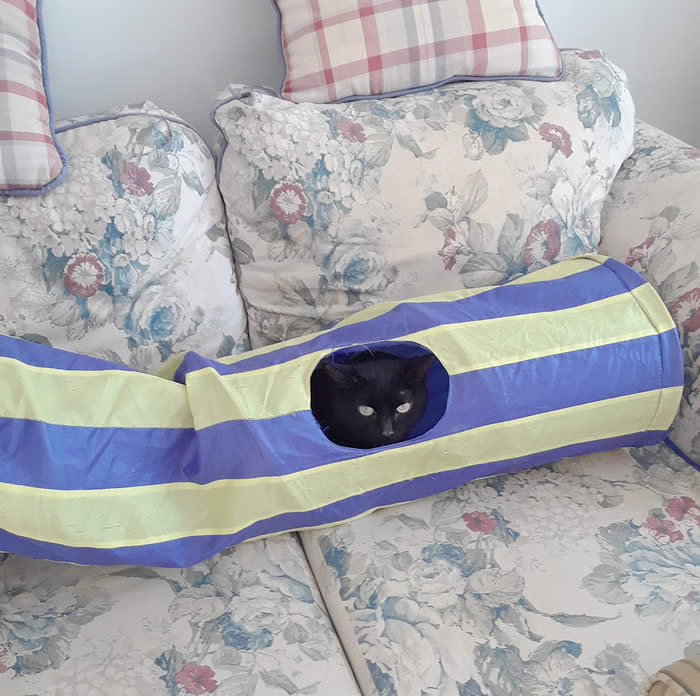 Although Imogen appears to be solid black, her foster family found a faint ring of white hair just above her left rear hock. This could be important if she ever had to be identified.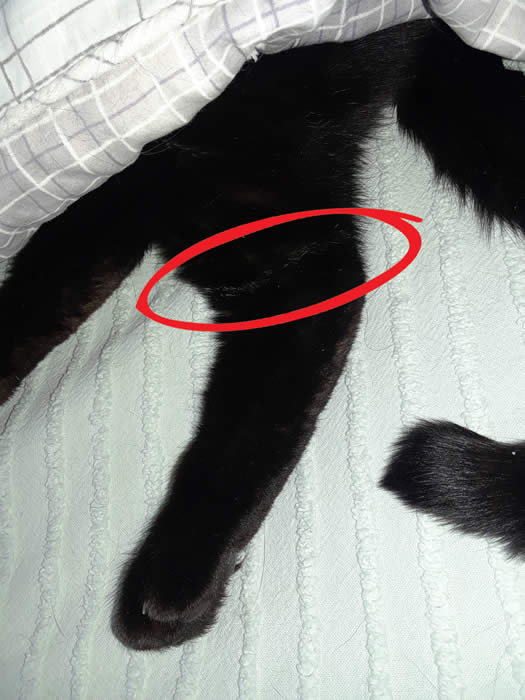 Another image of the white haired ring location: