Freya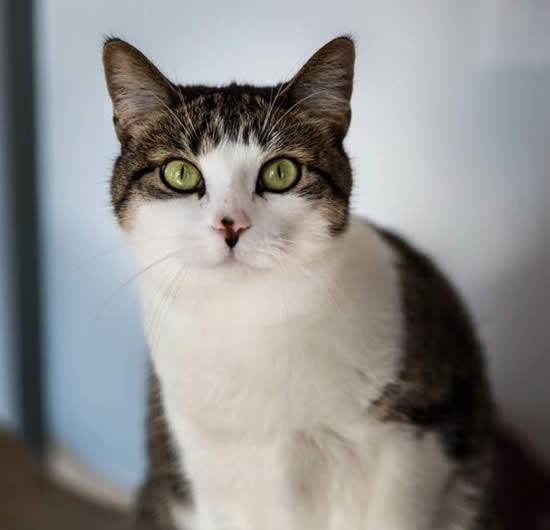 ADOPTED!
Freya
Color: DSH Tabby & White (tabby mark on tip of nose, black eye liner)
Age: Born approx. April 2011
Gender: Spayed Female
History:
Freya was rescued as a kitten in 2011, along with her mom, from a town outside of Lethbridge. A short time later, they found their respective 'forever' homes; however, Freya was returned a couple of years later (through no fault of hers). She's waited since then to find another best friend.
Personality:
Can you read this precious little cat's personality on her face? Or through her lovely eyes? If so, you may be able to tell she's calm, happy, easy-going and loving. She likes to hear about your day and in return, tell you about hers. Meeting her gaze will set her little paws a-kneading! And when you've time to sit, she'll hop up beside you. She'll want to sleep with you at night too. If that's not enough positivity, she also does well with other cats and enjoys dog friends too. She's a very well balanced kitty - you won't find a better example of Feline Zen. Health for both mind and body comes from not mourning over the past, not worrying about the future, but to live the present moment wisely. (Buddha)