Ellie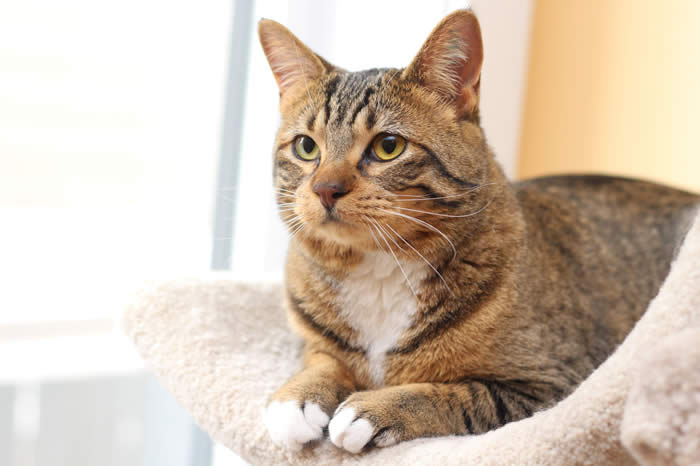 ADOPTED!
Ellie
Color: DSH Golden Brown Tabby with black striping and white accents
Age: Born Approx. April 9, 2019
Gender: Spayed female (micro-chipped)
History:
Ellie was an owner surrender. We don't often accept cats from those circumstances but sometimes the need is great and this was one of those occasions. She is well socialized which shows she was loved.
Personality:
In addition to being a beautiful young cat, Ellie is gentle and good natured. She will sit on your lap when she needs a break from playing. She came from a home where she had a close relationship with a small dog - we feel sad about that - but the good news is that we feel she would be agreeable to living with another cat-friendly dog, one who's maybe looking for a new friend. It's important to remember that even if a cat has lived with a dog previously, they need time to get to know a new canine friend (different from how a dog approaches a new cat roommate). Ellie was placed in a foster home on Jan.13/21 where her temporary mom is getting to know her more every day. She tells us Ellie is a happy girl, "very sweet and very active". She's doing well with one of the resident cats (the other resident cat is a little old lady who has made it clear that she doesn't want or need a new cat friend). However, the other much younger cat is being well stimulated with his little ball-of-energy guest. They are learning to play together, mostly chasing back and forth for now.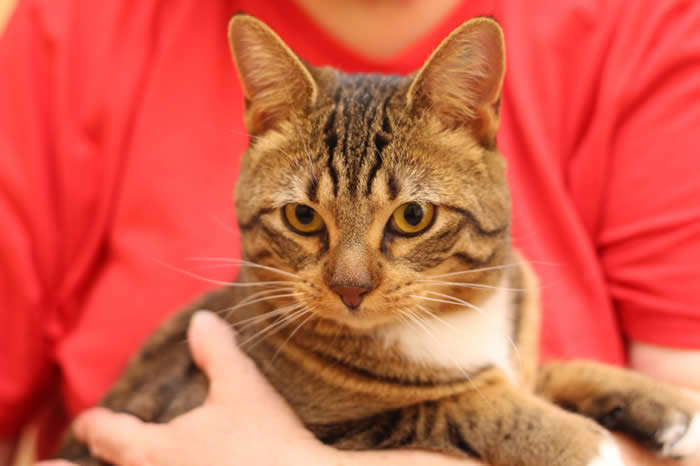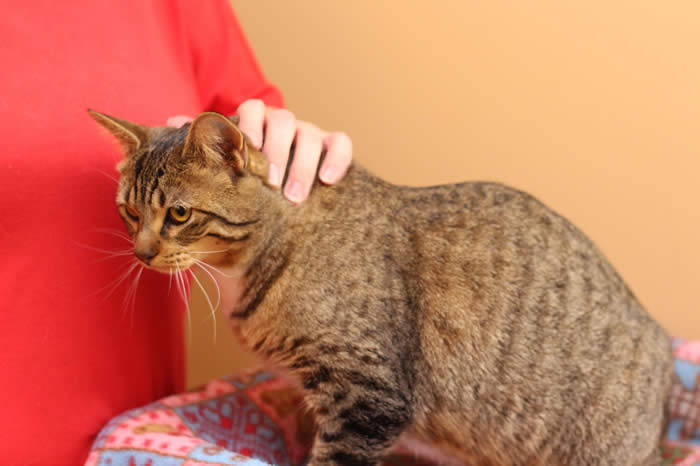 White toe socks on the front, one ankle and one regular sock on the back: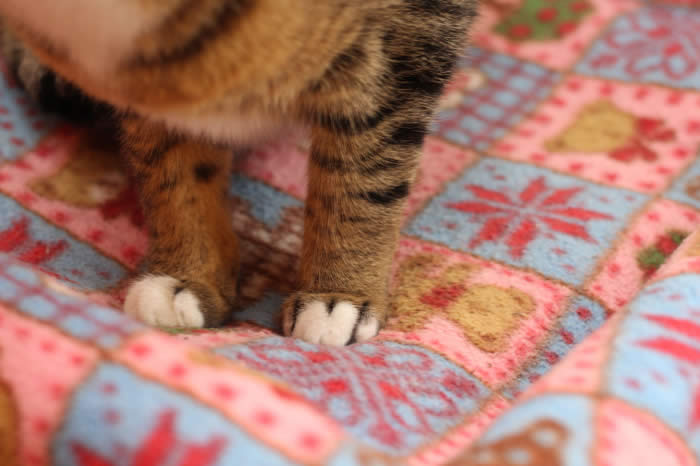 Ellie licking and playing with her toy: