Cleo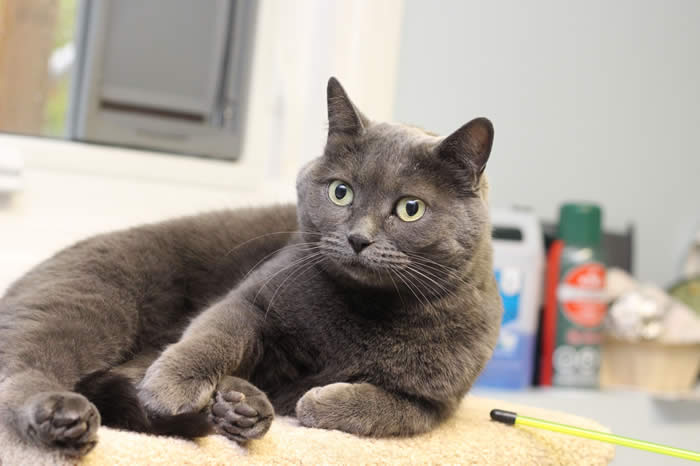 ADOPTED!
Cleo
Color: DSH Gray
Age: Born Approx. May 6, 2015
Gender: Spayed Female
History:
For several months, Cleo had been a neighbourhood stray in a town outside of Lethbridge. She survived by the kindness of people in the neighbourhood but once winter made itself be known, she was taken in. Attempts to find an "owner" proved unsuccessful.
Personality:
As soon as Cleo was placed in a foster home, her temporary caregiver knew this was unlikely to be a temporary arrangement. Her loving, playful nature and a happy demeanour, proved irresistible to her foster mom, and a good fit for the family which consists of three other cats. We often call these "foster fails" but it's just a fun way to say - we couldn't be happier that our rescued kitty will be staying, permanently, with her foster family. Cleo is happy to have some outdoor space, a catio built especially for the lucky cats she lives with, and now for her use too. You can see her new brother in the background. Don't worry, he doesn't mind sharing.
My new mom knows how to keep me safe: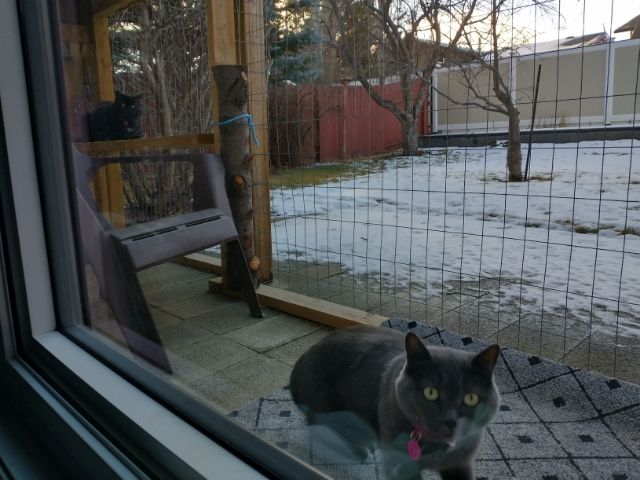 Snug as a bug: