Cher (boy)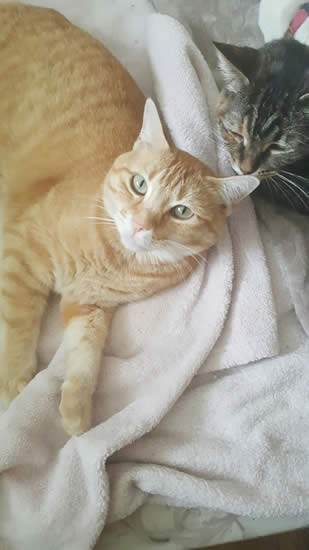 with Mellow
Cher
Color: DSH Orange Tabby
Age: Born Approx. August, 2013
Gender: Neutered male
History:
Cher (we realize it's traditionally a feminine name, but some names just stick...) was about a year old when he was rescued. He has been living with a foster family since then but we are actively seeking a permanent home for him due to the illness of his foster mom.
Personality:
Cher is very social and will be your pal. When you sit down, he'll jump up and cuddle next to you. He's a "great boy" says foster mom and will want to share your bed at night. Whenever you ask him a question, he'll answer every time with a little "mahhh". Orange tabbies are generally very loyal and make good family pets. They also tend to be well-behaved and easily understand the wants and needs of a family (intelligent!). Cher gets along with all the pets in the household - and has a special place in his heart for the very elderly lab resident dog, Charlie. He also has a cat-friend, a shy boy named JayZ, who needs a home too. Both are healthy fellows and in their prime.
You are welcome to fill out an Adoption inquiry here.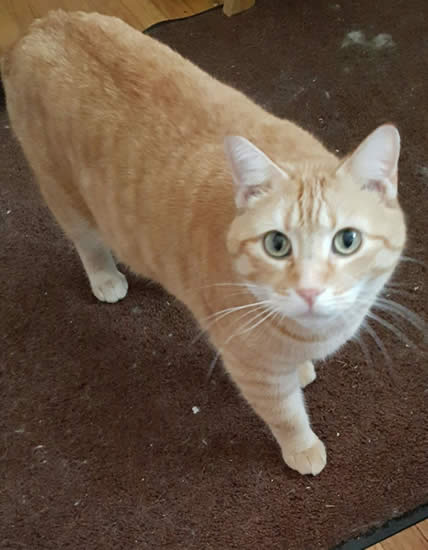 Cher in the background: