Carol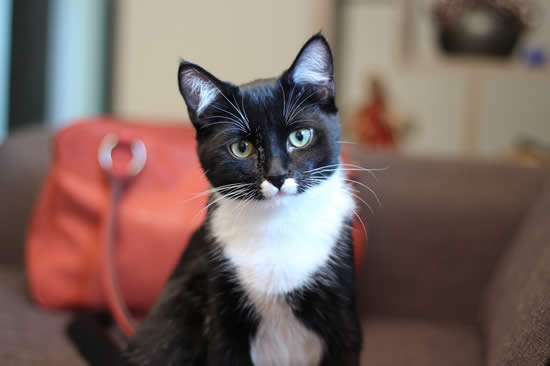 ADOPTED!
Carol
Color: DSH Black & White Tuxedo
Age: Born Approx. April 24, 2016
Gender: Female
History:
In early August, 2016, Carol came to the notice of a north side resident when he discovered her living under his shed. He didn't quite know what to do so contacted his big-hearted friends who are well experienced with pets and rescued companion animals. They took the matter in hand and posted advertisements everywhere they could. But after two weeks, no one came forward to claim this sweet little girl, so they contacted PAW with an offer to foster their little guest. She has since been health checked and vaccinated and is available immediately for adoption. Her spay surgery around six months of age is included in the adoption fee.
Personality:
Carol's name comes from that of a beloved family member of her foster providers. Their home includes four resident pets: two cats and two dogs. Carol would love to be friends with all of them but has to settle for the affection of just one, Mr. Brown, a beautiful black cat. It's not that the others don't like her, they'd just rather keep the status quo. But when Mr. Brown takes himself away for a break, little Carol amuses herself with just about anything - toys of any kind, little mice preferred, even a piece of fuzz if that's all she can find! She is very amusing to her foster parents who often find they've had their television program on pause for an extended period of time - watching little Carol instead. Carol likes to spend her down-time on a lap and is grateful for a little space on the bed at night. She's very social, friendly and gentle.
Carol & Mr. Brown: