August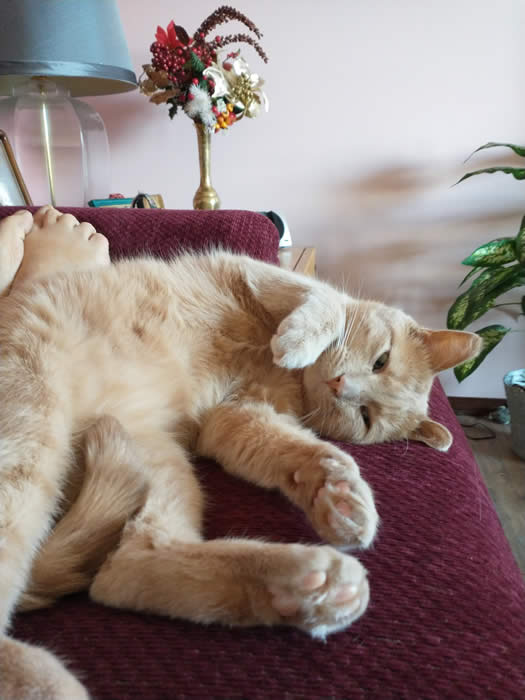 August
Colour: DSH Dilute Orange Tabby
Born: Approx. May 31, 2021
Gender: Neutered Male, microchipped
History:
Residents of a retirement home had been feeding a stray for almost a year. He knew his meal-times and, though wary of strangers, let his benefactors touch and brush him. But they worried about his future in an uncertain outdoor life. PAW was contacted and, after not so many attempts, the young cat was trapped.
Personality:
Do you enjoy the lazy, hazy, crazy days of summer? How about a bright and fun August? This August is sunny and orange, and nearly two years old, entering that long season when a cat is at his prime. Like the month after which he's named, he's full of activities, and finds fun in bouncing balls and fuzzy mice. After a long summer's day, you may want to relax in the tub, but August likes to play in it! No water, of course, but a ball he can chase! The warm months put food into focus, and August loves his meals! His time as a stray made eating a big concern; when he's finished his dinner (which is done quickly), he may want to see what others are having. But August (the month) is also when we get together with friends. August (the cat) is learning his social skills with other felines, and though he might be at his best as an only-cat, an energetic youngster who is into action may complement August nicely. In the meantime, August will adore his people; it wouldn't take him long to decide his new family are the best.
If you would like to inquire about August, click here.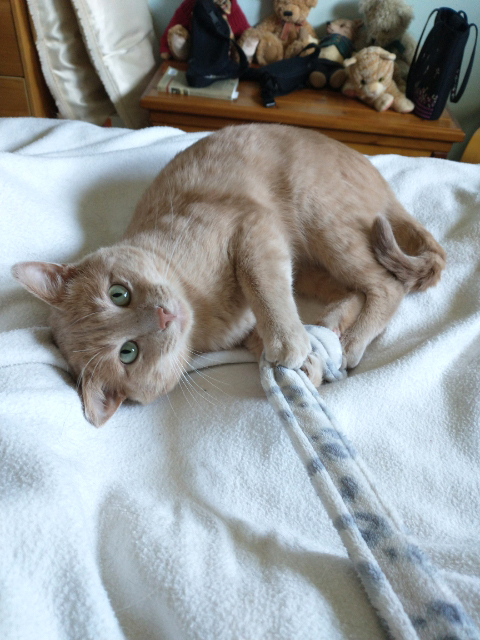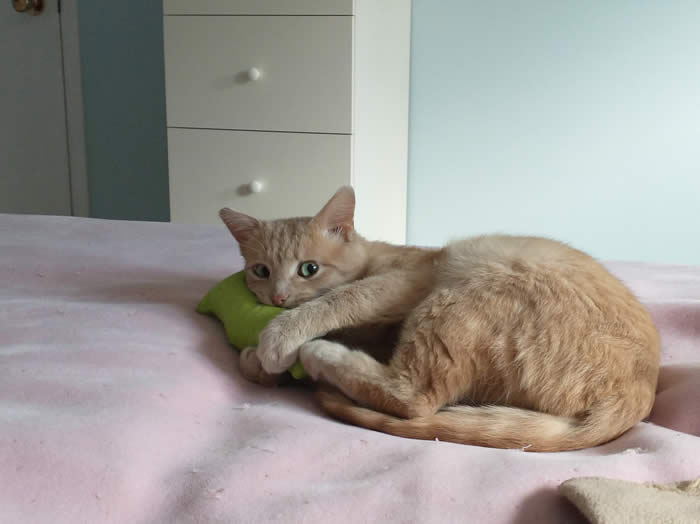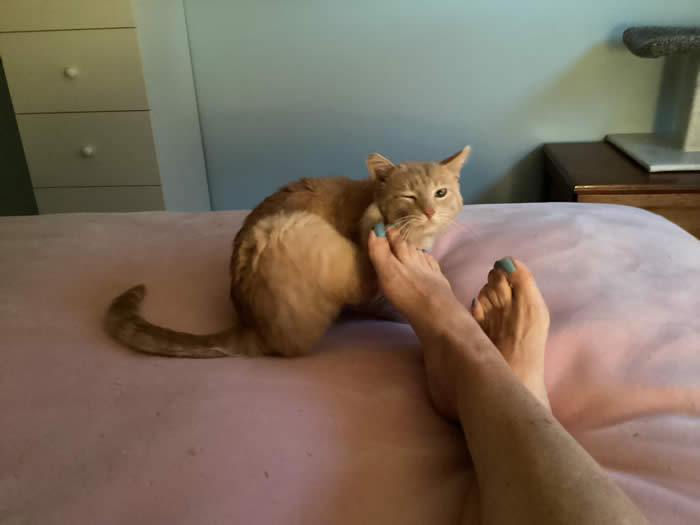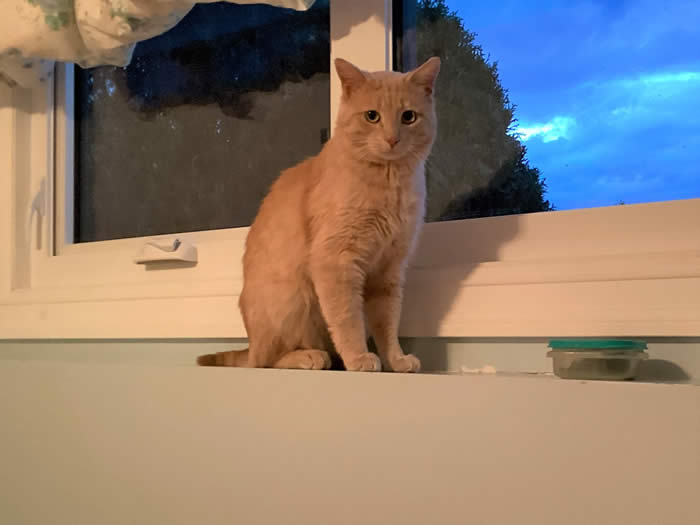 August on the bottom, Nicky (resident cat) on the top (finding their way with each other):