August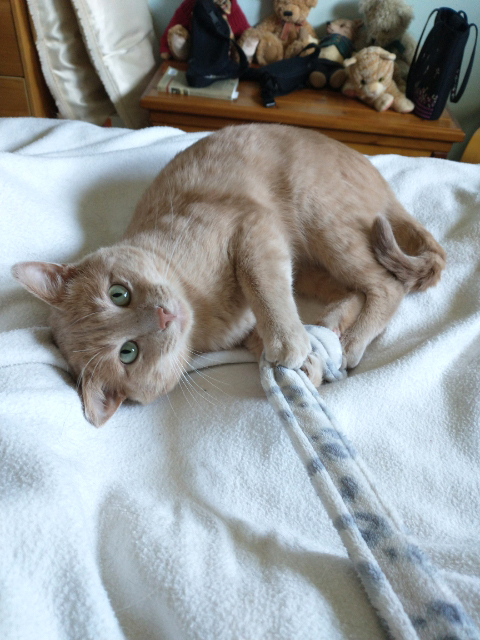 August
Colour: DSH Dilute Orange Tabby
Born: Approx. May 31, 2021
Gender: Neutered Male, microchipped
History:
Residents of a retirement home had been feeding a stray for almost a year. He knew his meal-times and, though wary of strangers, let his benefactors touch and brush him. But they worried about his future in uncertain outdoors. PAW was contacted and, after not so many attempts, the young cat was trapped.
Personality:
August is very new to PAW and still quite shy with unfamiliar people. But he must have had a home when very young, because he is not feral. In his foster-home, August has come to trust his guardian; she can brush him and pet him. He is learning about toys and having fun, which were not to be had in the 'wild'. Outside, he had been a lone cat, and never had to live with other felines. Now, he is growing used to sharing his home with cats and, slowly, is coming to understand there may be friendship and entertainment in this company. And best of all, he is gradually letting humans other than his foster-guardian get to know him. August's future is promising!
If you would like to inquire about August, click here.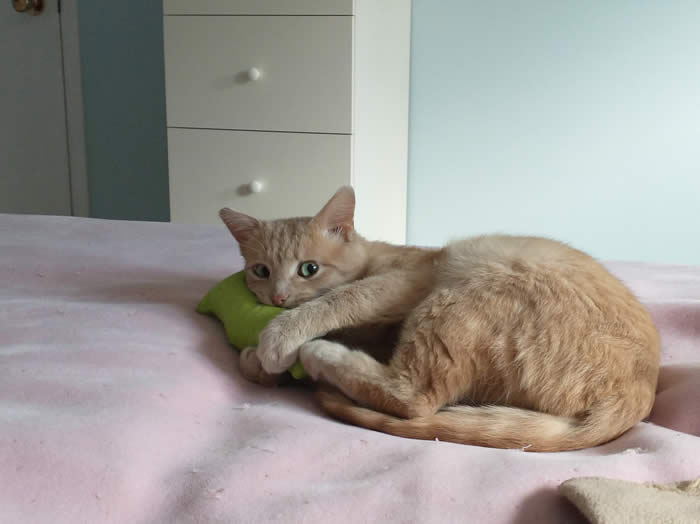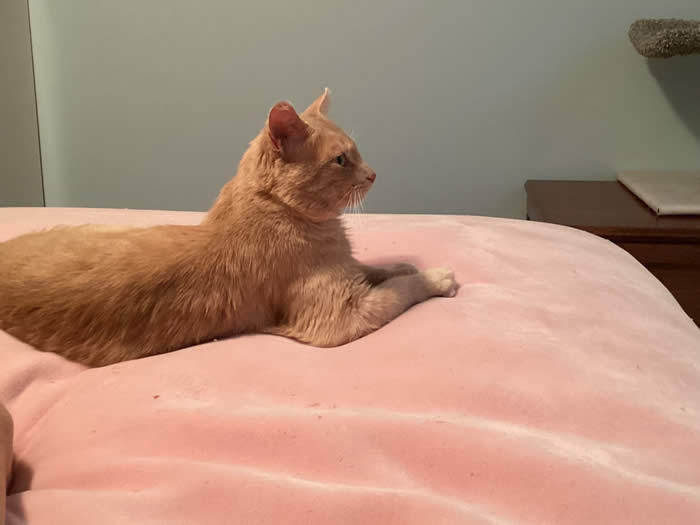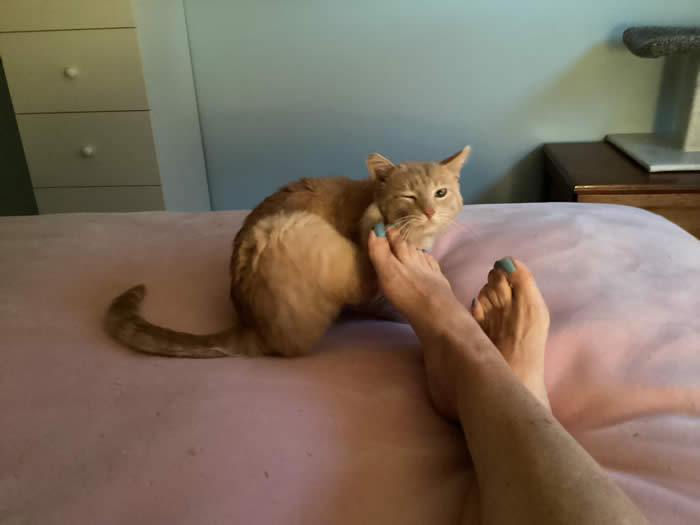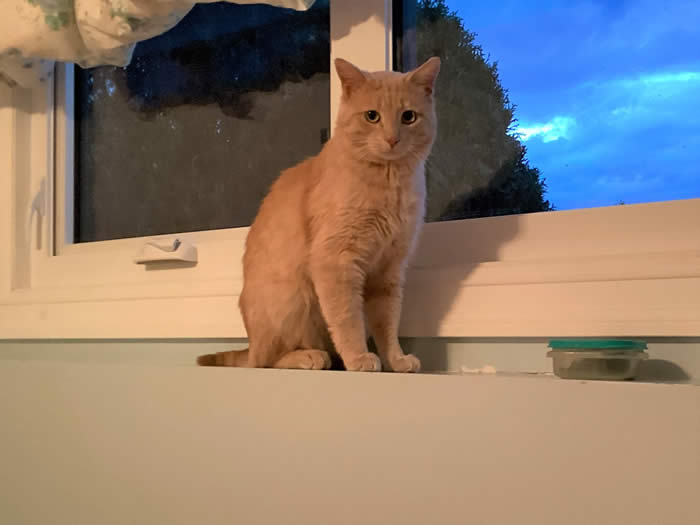 August on the bottom, Nicky (resident cat) on the top (finding their way with each other):