Amber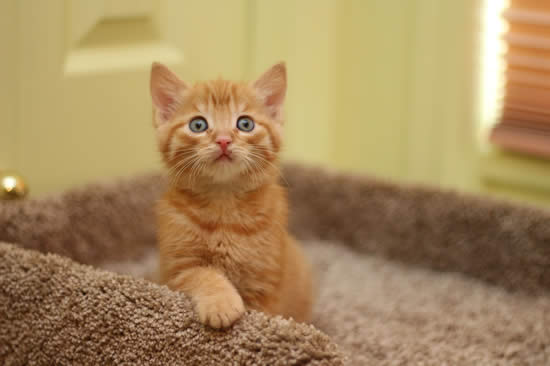 ADOPTION PENDING!
Amber
Color: DSH Orange Tabby
Age: Born approx. May 7, 2019
Gender: Female
History:
Amber was dropped on someone's doorstep in a town outside of Lethbridge on June 29, 2019. She had been placed in a cat condo which sits on the homeowner's deck. It's amazing that she stayed put, but she had some encouragement from two resident cats who baby-sat the little surprise guest until their people arrived home. Amber was vet checked within a couple of days and appears in good health. She was vaccinated on July 16, 2019, and is now ready for adoption. Her new guardian will be responsible for her booster vaccination approximately four weeks from her first one. The cost of spay surgery and micro-chipping are covered by her adoption fee. Surgery will be arranged by the PAW Society when she approaches six months of age.
Personality:
Zoom! Did you see that orange blur? That was Amber, PAW's newest cat – and a new cat, period. This orange tabby girl, born just in May, has all the energy you'd expect from a cat of that age – more energy than that, actually. She runs, she jumps, she climbs, and then she does it all again. When at last she's tired out, she collapses where she stops and re-charges her batteries. Usually, she likes to pause for the night on a human's bed, snuggled against them. She loves people – and she loves other cats. Right now, she's making her one year old feline roommates feel elderly by running circles around them, but Amber has a way of charming any cat, and they play with, cuddle and protect her. This is the ultimate little sister for a household with a lonely adult cat, because even as the energy dissipates with the years, the warmth and affection Amber has for her family will only grow.
If you'd like to learn more about Amber, click here.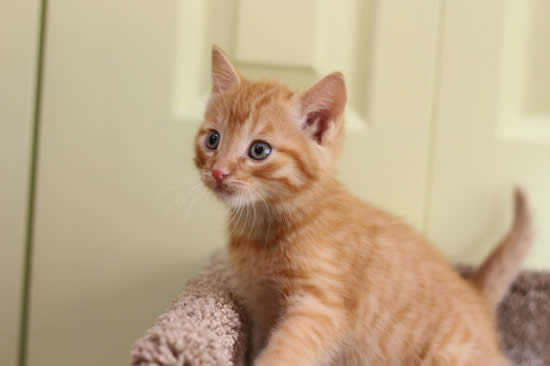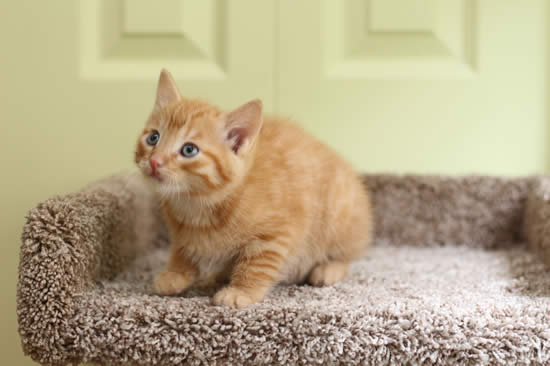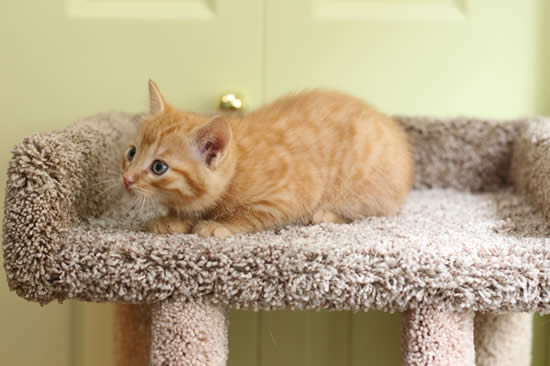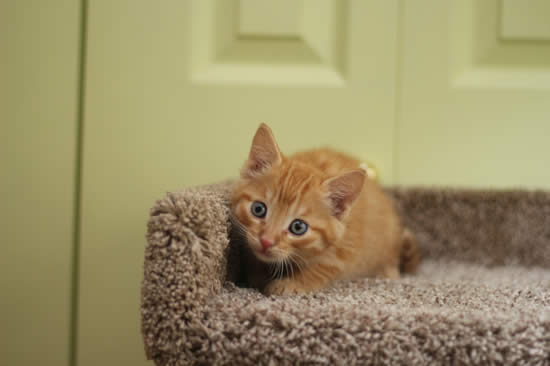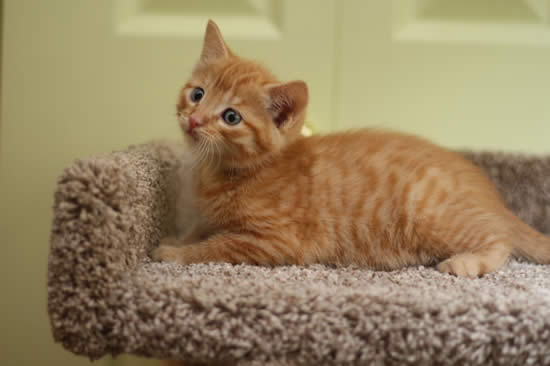 .