DONATE to PAW by clicking here:
https://www.atbcares.com/causes/124-871865721RR0001
Each dollar donated to this cause will be matched 15% by ATB Financial
Your tax receipt will be issued instantly
For a health update on Rueben, please click on his picture.
WE HAVE REACHED OUR GOAL!
MANY MANY THANKS TO ALL
WHO CONTRIBUTED!
**********************************************
PAWPrints COFFEE?? Yes!
Cupper's Coffee roasts and blends a special brew just for PAW:
$20/pound
Available year-round. Choose your particular grind or whole bean.
And this too! Teas, hand-crafted marshmallows and frappe mixes:
$15 each or 2 for $25.
2018: Pre-order by the first Saturday of the month. Email pawsociety@shaw.ca (include your phone #) or call PAW's Fundraising Director, Joan, directly at 403-732-5708
Pay (cash/cheque) when you pick up on the second Saturday of the month at Centre Village Mall (main concourse) -10 AM to 1 PM
Product info for coffee: PAWPrints coffee
Product info for teas, frappe mixes & marshmallows: PAWPrints other products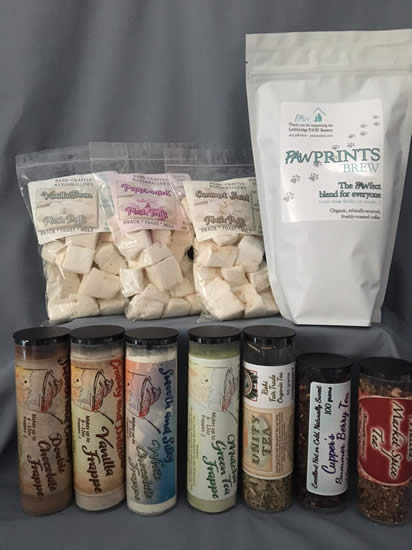 Foster Homes Needed! Info here
If you are thinking about inviting a cat into your life, the PAW Society is the place to be! Adopting a rescued cat will save a life and deepen your experience with the animal world.
PAW is based in Lethbridge, Alberta, Canada, and has been arranging the adoption of homeless cats since 2000. It is a non-profit society in the Province of Alberta and a Registered Canadian Charity.
Great reasons to adopt an adult cat from PAW:
the cats have already been spayed or neutered and vaccinated
you will have a good idea what you are getting – activity level, sociability and health
adult cats bond just as deeply and usually faster than their younger counter parts and do not require as much supervision
they often have lived with other pets and/or children
all rescued cats have been kept safely indoors since being taken in by PAW
adult cats have a more difficult time finding new homes so when you choose an adult cat, you are truly saving a life
when a cat gets adopted, another one can be rescued - help keep the circle of life going!
Show me who needs a permanent home!
"Associating with a cat is not a pleasure,
it's an honor."
Printed with Permission from Brooke McEldowney
Hallmarks of Felinity No. 130
9 Chickweed Lane